Home
Authors
Posts by Moumita Deb Choudhury
The demand for security professionals in the country will increase across industries due to the massive spike in the number of cyber-attacks
As one of the fastest growing economies in the world, India is an important part of NetApp's growth strategy, and the company's formidable partner ecosystem is enabling it to further buttress its market positioning
With social media, analytics and cloud, data has become a big game-changer. Also, with data for IoT and with AI and ML being played in, business decision making processes are becoming big drivers for digital transformation. Hence, it is really important for channel partners to up their game and address customer requirements
When it comes to solution providers of IoT,collaboration is the essence. A report on how solution providers are going about implementing IoT and Industrial IoT in India
The company focuses on four distinct areas of innovation- making workspaces work for everyone; building greater interoperability with and across leading business ecosystems; designing solutions that are mobile-first for the modern workforce; and advancing cloud services that help IT pros and users get more out of their devices
Cisco is betting big on five core architectures – networking, datacentre,security,collaboration/WebExand IoT; and is innovating and meeting needs concerning developing new solutions in these areas
SUSE, a native open source software company is completely channel partner led and has a strong partner ecosystem in India. The company is investing heavily in India and is banking on the push from the government under the Digital India and Make in India programmes
The company manages data analytics across various geographic locations to deliver better data protection and create a more real-time environment for security and cybersecurity management.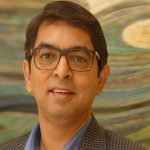 Unlike legacy companies whose solutions are more compatible to its own fortified environment. Veeam's software is flexible enough to be fit in any environment
Cisco, in partnership with Google is set to roll out free high-speed Wi-Fi across India, with Bengaluru being the pilot zone. Cisco will work...