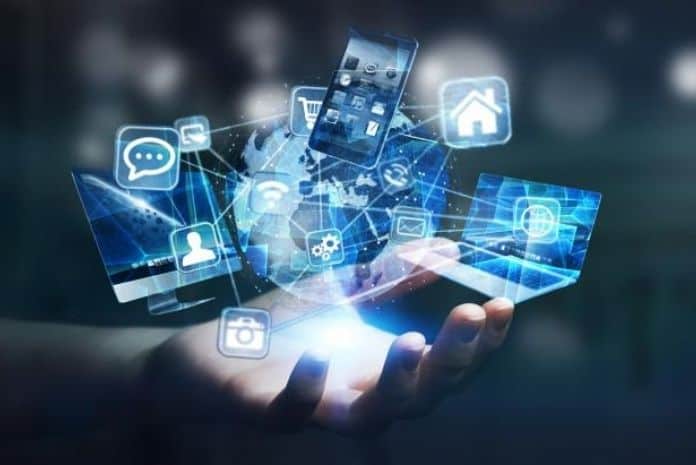 Written by: Shrikant Navelkar, Director, Clover
A confluence of existing factors driving cloud adoption has been further accelerated by the COVID-19 pandemic. According to Synergy Research, Cloud spending rose 37% to $29 billion during the pandemic. This trend is likely to continue, as the transition to virtual work underscores the urgency for remote, scalable, secure, and cost-effective off-premises technology services. Cloud OEMs and providers have understood the threats, opportunities and events that occur as a result of the pandemic. And they have demonstrated how prepared they are to handle unexpected demand spikes with recent cloud services and trends.
Scale and Agility at-will
Technology continues to advance relentlessly, and industries must leverage it to transform their existing infrastructure to keep pace with time. Cloud-based architectures are faster to upgrade than traditional systems, making it easier for manufacturers to keep up with new developments.
Most manufacturers are turning to cloud solutions for their supply chain as it is easier to monitor and scale based on demands and future predictions.
Cloud

Cloud providers built a plethora of options when it comes to choosing the right cloud solution. The recent trends in cloud services are as follows:
Infrastructure as a Service (IaaS): Access to virtual computing resources such as servers and storage. According to IDC, IaaS is the fastest-growing cloud service with a five-year CAGR of 33.7%.\
Platform as a Service (PaaS): Resources for software development. Due to the pandemic, the adoption of Platform-as-a-service (PaaS) has grown to 56%, making it the fastest-growing segment in cloud platforms.
Software as a Service (SaaS): Software hosted, managed and maintained by the third-party cloud providers. According to Cisco, 75% of all cloud workloads and compute instances will be a part of SaaS.
Hybrid-cloud Infrastructures: Environment hosted on public as well as private cloud, all administered by the organization.
Multi-cloud Environment: Multiple public clouds from multiple providers, accessed through a single software-defined network. According to Flexera, 82% of enterprises have implemented a hybrid cloud strategy, while 92% are using a multi-cloud approach.

Cost

Organizations are increasingly seeking a variable-cost model for their core computing, storage and networking requirements. And variable cloud offerings with 'pay-as-you-go' models have been the primary preference. The pandemic has only accelerated this preference for opex over capex solutions.
According to PwC, almost 75% of finance leaders said they were planning for a more agile and cost-effective business environment; with 83% of CFOs planning to reduce their capital expenses.

Containers

In the recent years, organizations have embraced a range of innovations in cloud computing such as virtualization and containerization. Products such as Docker and Kubernetes have made running business applications much cheaper and cost effective. Containerization became the basic requirement to run workloads across physical machines as well as multiple cloud environments, and Kubernetes have replaced traditional virtual machine managers. These trends have become the standards to manage containers, virtual machines, legacy workloads, and modern applications.
Desktop-as-a-Service (DaaS) and Virtual Desktop Infrastructure (VDI) have helped by virtualizing workstations, providing them the required mobility and flexibility with cost-effective solutions. According to Spiceworks, 32% of the organizations have adopted VDI, and 12% have planned to adopt. VDI is utilized by 50% of enterprises and 24% of SMEs.

Conclusion

Cloud computing is industry agnostic. Manufacturing, Retail, Transport, Healthcare, etc. are making their way into hybrid and multi-cloud solutions to optimize their infrastructure and enhance their revenue.
Cloud computing is growing exponentially and has proved to be intrinsic to innovation. Cloud transformation and the evolution of ICT landscape will enable growth of innovative business models, new products and services, and eventually, foster economic growth.