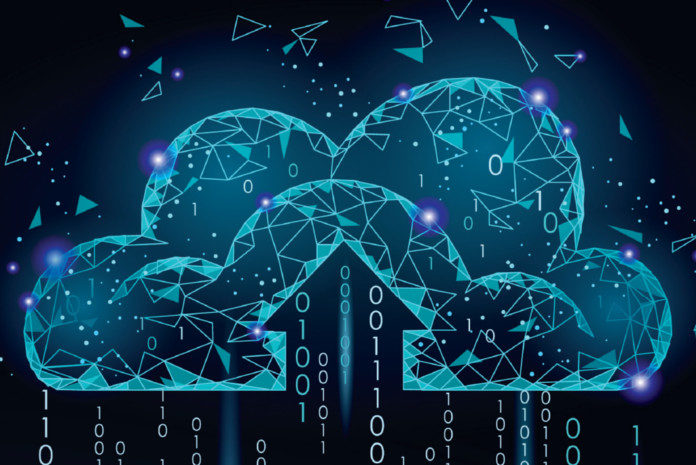 Written by: Ms. Sumana Iyengar, CEO & Co-Founder, Goavega Software Pvt. Ltd.)
The fintech ecosystem in India witnessed tremendous growth during the past few years owing to the improved access to smartphones and high speed internet connectivity. Amidst the rapidly changing market conditions, it is cloud computing that enabled financial institutions to stay abreast with the evolving needs of consumers.
Cloud computing opened endless opportunities for the BFSI sector to reduce costs and improve service delivery while being more agile. It helps leverage disruptive technologies such as big data, artificial intelligence, and IoT so the financial services industry can ensure cost savings and business continuity with enhanced service offerings.
Cloud delivers substantial advantages like flexibility to scale up, agility to optimize products and services securely, deeper insights, better decisions and enhanced resilience to service disruptions. Listed below are few trends in the BFSI sector that's set to drive digital transformation in the new financial year:
1. Reconsidering control processes in work environments
The emergence of the 'work from anywhere' model has compelled financial organizations to rethink their control processes. Financial institutions have felt the need to manage productivity across its workforce in the context of new work environments. The coming years will witness financial institutions leveraging cloud to create a seamless framework
for efficiency. Cloud will be used to analyze digital behavioral patterns of users. BFSI companies will have to rely on the cloud to adapt to changing market conditions and create a workplace that connects global teams and customers effectively. Cloud will be beneficial to replace arduous control processes with simple yet secure processes to aid hassle-
free collaboration across the organization.
2. Cloud for security and regulatory compliance
The BFSI sector deals with large volumes of sensitive data. Complying with regulatory standards is a mandatory yet cumbersome process especially in the context of cross-border transactions.. However, companies are now looking at cloud as an effective solution to achieve compliance. Adhering to a host of regulations meant limited scope for innovation
for most companies. Cloud has now emerged as an answer for companies to achieve compliance and reduce overheads without compromising on the innovation.
3. Capitalize on new cross-sell and upsell opportunities
Cloud adoption in the BFSI will be largely driven by its ability to aid companies in upsell and cross-sell attempts. Finance companies are looking at diversifying their revenue streams more than ever and transitioning to cloud is the perfect solution to address this. With interconnected systems and cashless transactions enabled by cloud powered fintech
applications, data can be captured and stored from multiple sources. Customer acquisition costs can be lowered as cloud helps leverage this information to cross-sell and upsell effectively.
4. Hyper automation for faster time to market
Enterprises with rapid product releases and faster go-to-market clearly have a competitive advantage. As speed to market is now a key differentiator among BFSI companies, cloud powered digital transformation is set to accelerate. Cloud can be used to power more iterative, rapid releases to improve speed to market and deliver superior customer experiences before the competition does. BFSI companies must invest in cloud to align their brands with constantly shifting customer expectations and achieve increased customer agility. An automation first approach powered by cloud adoption will be instrumental in enhancing speed to market.
5. Faster decision making and innovation to expand customer base
Building optimized customer experiences is possible only if there is a tool that connects all disparate data and operational systems. Cloud technology aids faster decision making across enterprises with interconnected data sets. There is a need for consistent and streamlined operations within the enterprise to solve customer problems effectively. Quick decision making paves way for consistent business innovation which is a key element determining success for BFSI companies. As we step into a new financial year, it would be imperative for BFSI companies to leverage cloud to create new strategies, market products better and expand and maintain a loyal customer base.
The BFSI sector is set to witness cloud adoption at an accelerated pace as it has proved to be a vital tool to stay competitive. Cloud is no longer viewed as merely a cheaper or flexible alternative to on-premise data storage. Its benefits for BFSI companies extend beyond cost savings. With fintech startups mushrooming and the BFSI sector as a whole on the cusp of new changes, harnessing cloud technology will unlock true value for financial companies. As the competition intensifies, rapidly launching new offerings and quickly engaging with customers is no longer feasible with old legacy systems. The trends discussed here emphasize the need to move to cloud so financial companies can seize opportunities and keep up with the shifting needs of their customers.