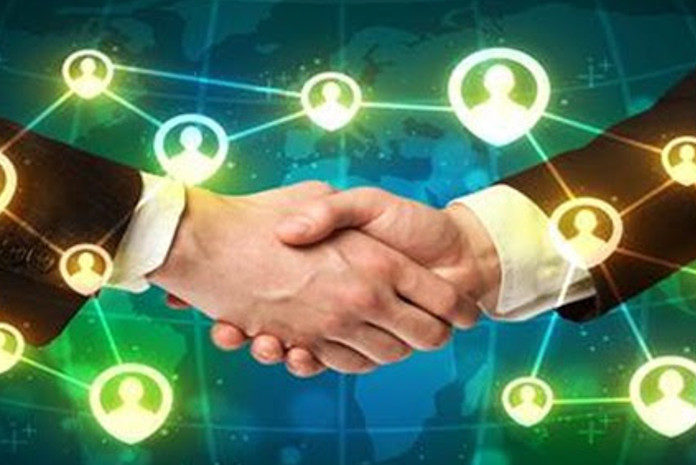 Global cybersecurity firm, Kaspersky and Savex Technologies, a leading Information Technology distribution house in India, announced their strategic partnership. Kaspersky will collaborate with Savex Technologies on its full business solution portfolio enabling Savex Technologies to offer organizations top-tier security solutions for safeguarding their businesses against emerging, unfamiliar, and elusive threats while maintaining resource efficiency. This decision also aims to strengthen Kaspersky's B2B, Managed Services Provider (MSP) and Managed Security Services Partner (MSSP) business in the market.
Partnerships like these will aid in the expansion and growth of Kaspersky's position in India's enterprise market as well as strengthen the SMB segment. Savex Technologies will now be a member of Kaspersky's robust partner-vendor ecosystem, and with a presence in many key Indian cities, it will supply Kaspersky's integrated cyber threat solutions to organisations of all sizes. The collaboration will enable Kaspersky to offer value-added services to Savex Technologies' channel partners, further assisting them in delivering Kaspersky services to their customers.
Kaspersky is increasing its focus on India, with a growing need for enterprise-level cyber threat intelligence services. Kaspersky is trying to raise enterprise awareness of the threats posed to businesses, their people, and their customers, as well as providing global solutions to safeguard their digital assets and limit the risks of possible cyber-attacks.
Raunak Jagasia, Director Enterprise Business and Alliance at Savex Technologies Pvt. Ltd. said, "In today's digital era, safeguarding our digital assets takes paramount precedence. Given the escalating complexity of cyber threats, the presence of robust cybersecurity measures is indispensable. Kaspersky Services stands as a steadfast pillar of support for businesses, dedicated to fortifying their digital domains against a broad spectrum of cybersecurity risks. This collaboration with Kaspersky empowers our distribution network of 10,000 partners to tap into swiftly emerging market prospects and expedite business expansion by leveraging Kaspersky's secure, seamless, and user-friendly solutions."
PL Subramanian (Subbu), Partner Sales Head for South Asia at Kaspersky noted, "India is one of Kaspersky's focus markets in the region, and we are seeing a significant increase in maturity of the cybersecurity landscape. With the rapid digitalisation in recent years, this partnership plays an essential role in supporting our commitment to increase cyber immunity among businesses especially in rapidly developing cities in India. We hope that expanding our distribution channels through Savex Technologies will be able to bridge this gap and allow more businesses to be protected during this critical time."
For more information about Kaspersky's partner program, please visit www.partners.kaspersky.com
About Kaspersky
Kaspersky is a global cybersecurity and digital privacy company founded in 1997. Kaspersky's deep threat intelligence and security expertise is constantly transforming into innovative solutions and services to protect businesses, critical infrastructure, governments and consumers around the globe. The company's comprehensive security portfolio includes leading endpoint protection, specialized security products and services, as well as Cyber Immune solutions to fight sophisticated and evolving digital threats. Over 400 million users are protected by Kaspersky technologies and we help over 220,000 corporate clients protect what matters most to them. Learn more at www.kaspersky.com.
About Savex Technologies
Established in 1988 and continuously evolving since then, Savex is one of the largest Information and Communication Technology distributors in India. Headquartered in Mumbai, the company has 39 sales offices, and 42 stock locations, a sales force of over 600 and 10000+ partners across 750 cities.
With 35 years of experience in the Indian ICT Industry Savex core strengths lies in the selection of the best breed of Products and Solutions. Savex focuses on solution selling, cyber security services with strong logistics and ability to deliver in 750 cities across India. Savex also has a network of over 200,000 engineers as part of their extended team. Savex prides itself with its deep expertise and knowledge in cutting edge technology and rigorous process control, as well as a strong MSP partner network. The company also holds a professional service arm, Uniserved, which acts as an aggregator to deliver tech services.
Under guidance from Leadership Team comprising of Anil Jagasia – Founder and Chairman, Jayant Goradia – Managing Director, Devang Pandya – CTO and Director, Raunak Jagasia- Director Enterprise Business and Alliance, Mahendra Wahile – Director, Saurabh Naik – Director & Atul Gaur – Director, the company has been able to maintain trust and integrity in the market.