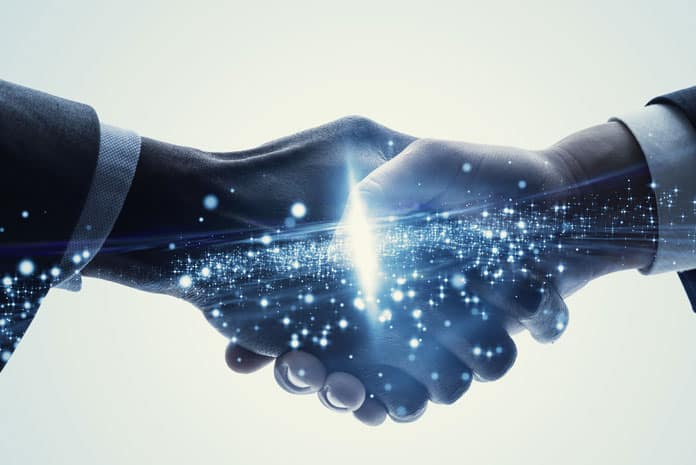 Toolyt, a leading mobile CRM for field sales teams, has announced a partnership with Microsoft and G7 CR Technologies through their STAB Program for ISVs.
This partnership enables Toolyt to seamlessly deliver readily scalable cloud infrastructure to its customers, allowing enterprises to leverage its rich feature set with immense flexibility and scalability while streamlining their sales process.
Toolyt's AI-based personal assistant helps companies manage leads efficiently and increase their productivity 10x by automating their daily operations with intelligent workflows, lead scoring, workflow automation, auto deviation, seamless integrations with KYC, Risk and financial stacks etc.
With custom rules and automation implemented in the entire sales process, Toolyt's customers have optimized their lead distribution, lead qualification, activity management,  loan and policy origination etc., to 1/3rd. Toolyt's platform also facilitates the analysis and optimization of the TAT (turn-around time) for every step in the customer onboarding process with integrations such as CIBIL, Equifax, e-NACH, CKYC, etc.
"With this partnership, we will gain valuable insights into emerging trends and customer needs, enabling us to continue delivering innovative solutions that meet the evolving needs of our clients, while also driving growth and value for our business. We take pride in contributing to the growth of the economy by enabling financial inclusion at the grassroots level," says Nizamudheen Valliyattu, CEO Toolyt.
Today, NBFC's play a vital role in supplying credit facilities to under-bank customers. When catering to such diverse geographies, NBFC 's need a platform where they can swiftly onboard the customer and check their creditworthiness. "Leveraging the India Stack API ecosystem and JAM (Jan Dhan Aadhar Mobile) trinity can play a vital role in achieving faster loan disbursement and reducing fraud risk in the entire loan life cycle. Toolyt's platform played an important role in achieving these goals for us," says Girish Dangayach, CDO, SK Finance.
With this partnership, Toolyt plans to expand the financial enterprise's capability through its mobile-first solution, enabling easy customer onboarding & fraud mitigation with APIs such as PAN validation, driving license validation, etc., and due diligence on compliance such as Aadhar masking in place to secure customer data.