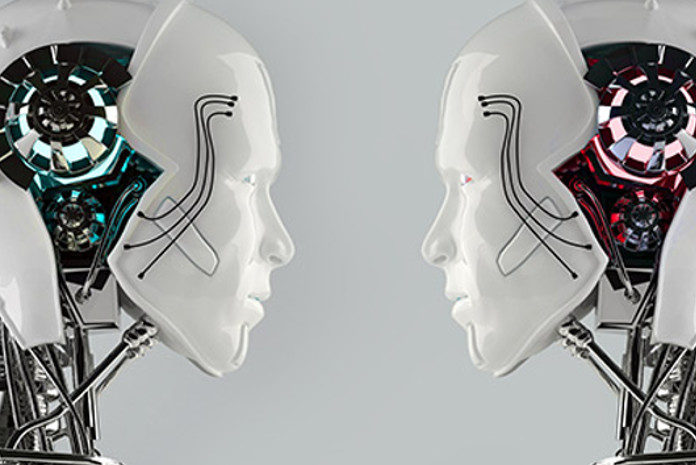 UiPath, one of the leading providers of Enterprise Robotics Process Automation (RPA), has announced a partnership with Sopra Steria, the European leader in digital transformation, as its Official Training Partner for RPA training globally. Under the tie-up, Sopra Steria would offer RPA Developer 1 Foundation 1 training, RPA Developer Level 2 Orchestrator, and RPA Developer Level 3 Advanced Training on the UiPath RPA platform. The training will be delivered through both onsite and virtual classroom modes.
UiPath believes that the need for RPA talent would grow substantially in the next two years. Rajeev Mittal, Managing Director- Sales, UiPath India, said, "RPA is growing at such a rapid pace that we would very soon hit a demand-supply gap in the availability of RPA skills. Forrester predicts that 40 per cent of enterprises will have automation centres and frameworks in place by the end of 2019. UiPath official training partners such as Sopra Steria contribute their powerful consulting and implementation expertise to deliver world-class training and mentoring to client organisations globally, in a variety of languages."
Commenting on the company's approach to RPA training, Sunil Goyal, Chief Operating Officer, Sopra Steria, said, "The RPA market has been one of the fastest growing markets in enterprise technology. Everest Group pegs the RPA software market growth rate to be between 75 and 90 per cent during the two-year period 2017 to 2019. UiPath products have traditionally helped our customers transform and simplify their IT and BPS (business process services) operations. This collaboration positions Sopra Steria and UiPath on a digital transformation journey to meet the RPA requirements in the industry by combining UiPath's product innovation with Sopra Steria's agile methodology and expertise."
The BPS providers have been one of the early adopters of RPA. UiPath counts most of the leading BPS companies as its clients and continues to see an encouraging trend for wider adoption in the segment.
Manish Sinha, Vice President, UiPath, stated, "RPA is evolving very quickly from automating simple transactional processes to laying a foundation for building digital enterprise of tomorrow. BPS providers are leading the charge as they use this capability innovatively to drive better customer experience and accelerate business outcomes for their global clients. Sopra Steria's commitment to UiPath ecosystem makes them one of our key partners in fulfilling the automation needs of global clients."
Mohit Gupta, Head of BPS, Sopra Steria, added, "Sopra Steria's RPA training methodology is uniquely customised to ensure that the participating delegate is ready for RPA deployment within enterprises. The learning is supplemented by small proof of concepts and covers the entire RPA lifecycle including post-training support and guidance. Our specialist team of RPA experts offers consultancy support and guidance on ambitious large-scale projects post training certifications."
If you have an interesting article / experience / case study to share, please get in touch with us at editors@expresscomputeronline.com