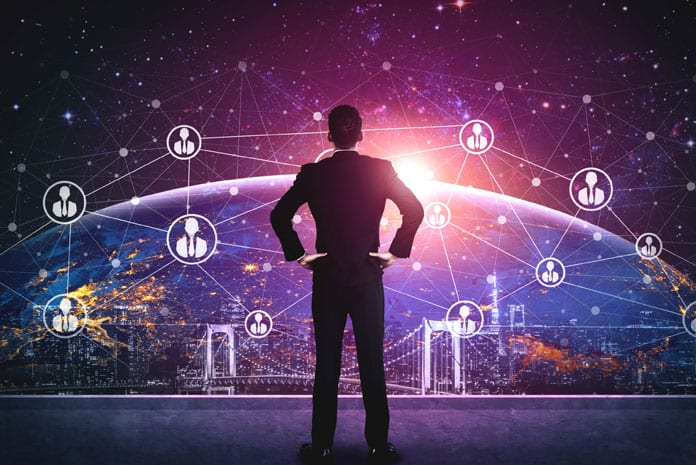 This section is powered by LogMeIn
---
(By Peter Vasey at LogMeIn)
For quite some time now businesses around the world have been forced to move swiftly as their organisations have adapted new ways of working. At LogMeIn we have seen first-hand – not only within our business but those of our customers – the process by which many businesses have worked through the challenges of having the majority of their workforce work remotely while keeping them connected and productive.
Thanks to our portfolio of solutions across our three business units – customer engagement and support, identity and access management and unified communications and collaboration – I can personally see three waves of technology adoption taking place as businesses act for the now and plan for the "new normal". The thoughts below have been sparked through a combination of conversations with colleagues, people within my network and other sources.
I am not suggesting that the waves are exclusive or that LogMeIn is the only show in town when it comes to these types of technology, just that they each represent the waves that I see coming through the course of the year.
Phase 1 –
Productivity and Connectivity
This is what much of the initial burst of activity has been all about. When IT was told by their executive teams that they needed to send everyone home and get them productive, online meeting solutions, such as GoToMeeting, were made ready. In some businesses this meant extending the deployment of their existing meeting solutions others were stepping into a new world.
Online meetings have been embraced like never before and teams are quickly evolving their cadence and style as they find their new working rhythms. For my team, I have a short morning huddle each day where we sync on the important items of the day and ensure that everyone is on the same page with any important internal news.
At the end of the week we also invite colleagues from across the various teams in our Sydney office to enjoy some socializing before we formally clock off for the week. It might also involve a social beverage.
Very quickly during the first wave IT has also realised that its ability to suitably support their employees had changed. No longer could they simply walk up to a desk to diagnose a problem. Remote support solutions, such as LogMeIn Rescue, have been embraced as never before to ensure that troubleshooting and fixing takes place in as little time as possible while giving a great experience – whether the end user is an employee or customer (for IT support organisations or MSPs).
Phase 2 – Continuity
Now that employees are productive and can be supported IT leaders need to turn to the next phase: business continuity.
Discussions have changed in the last few weeks from viewing the current situation of remote working as temporary to one that may be a foretaste of future work environments. While home-schooling en masse may not in part of the long term for our children, a combination of home and office will be the future of knowledge workers. For many organisations they don't have the technology in place to support such flexible working – or they do but at a significant cost in productivity and capabilities.
One technology that I believe will ride the second wave is cloud telephony solutions, such as GoToConnect. This is particularly so in Australia in light of the gradual shutdown of Telstra's ISDN offering. Cloud telephony means employees take their office number wherever they want to work while management have full visibility into call stats and flexibility in terms of call routing, allowing managers to better measure productivity. Cloud telephony can be significantly cheaper too, playing into the cost cutting exercises that many CIOs are going to face in the coming months all while investing in the next normal. That said, it is not all about cutting costs. With cloud telephony, IT gains better management and control of the telephony system.
Phase 3 – Security
As we have seen in the news over the past couple of months, security isn't always a priority when shifting to a fully remote workforce. And criminals, who never like to waste an opportunity, are taking advantage of the remote work situation to line their pockets. Could they may be one of the few industries that is recession-proof?! However, as organisations move on from the above waves, decisions around security investments that should have factored into the first wave will be made.
The challenge for IT when having a remote workforce is to make their employees' lives as secure as possible, even though they are sitting outside of the firewall.
Over the past few years we have seen LastPass – our Identity offering, which includes its well-known password manager as part of the suite – grow in popularity amongst businesses as they look to mitigate the risk around the misuse and theft of credentials. Verizon's DBIR regularly points to approximately 80% of breaches being related to credentials. In Australia the OAIC in its bi-annual Notifiable Data Breach data shows compromised credentials to be involved in the majority of breaches.
So I see better management of credentials to be low-hanging fruit for IT leaders looking to make their employees and organisations more secure. As someone recently described it, each employee is in charge of a new branch office. While best practices on cyber security is encouraged by the all-important employee security awareness training, the employees are often left to their own devices post training. There can be little support to help them do the right thing when it comes to simple things like password re-use or sharing.
It will be interesting to see how each of these waves play out. As mentioned earlier, I don't see them as exclusive of one another and businesses may find themselves revisiting some of their technology selections for security, cost or productivity reasons in the coming months so they may not even be linear.
How do you see technology investment playing out in 2020? What have I missed? Let me know your thoughts.