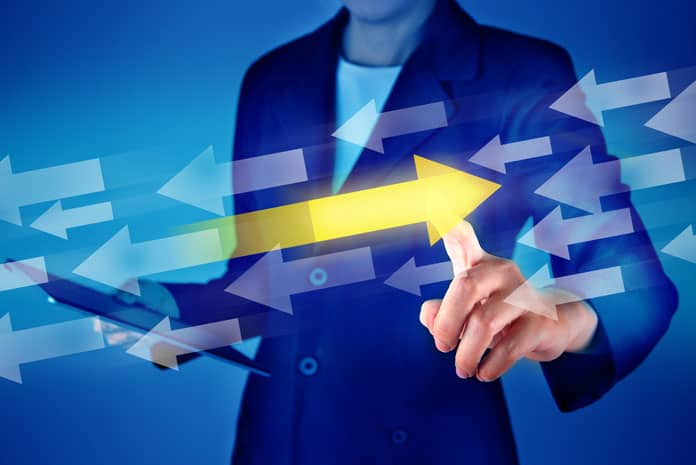 By Rohan Joshi and Sudhir Prabhu, co-founders of Wolken Software
With rapid digitisation over the past few years and consequential shift to the online world because of the pandemic-led disruptions, the adoption of SaaS has seen exponential rise. There has been a 2x increase in the number of SaaS companies in the country over the last 5 years showcasing the demand and potential the industry holds. A fact aptly depicted by the results of a report by the community of SaaS founders, SaaS Boomi, according to which, 'India's Software-as-a-service (SaaS) industry can reach a $1 trillion valuation and likely employ close to half a million jobs by 2030' (Source-https://www.bloomberg.com/news/articles/2021-07-07/india-s-saas-firms-may-be-worth-1-trillion-by-2030-report-says)
SaaS tools and platforms are used by customers and business stakeholders to solve most of their business challenges these days. These are used to perform analytics, online examinations, HR processes, enterprise integrations, AI-based business enhancements, and data management. Customer experience (CX) is no different.
CX is a crucial element to any business- physical or traditional. Since most of the businesses are present online, it's evermore important to ensure customer experience is a top-notch feature of any service or product offered. The Co-founders of Wolken Software explain some key pointers about the accelerated growth of SMBs globally:
SMB numbers are growing and how so:
According to Statista's 2021 report there are 63.39 million SMBs in India. These are registered SMBs in the organized sector. The number of unorganized SMBs functioning in the market could be even more. The organized sector SMBs employ over 40 million people and their contribution to our GDP is around 31%. If you add the unorganized sector to this the contribution to our GDP goes up to 45% and over 100 million people are employed. Looking at the exponential growth in SMB's we are very sure that a SaaS based world class customer service tool can be a differentiator for improved ROI
Self- serve SaaS companies (many of whom are themselves in the SMB category) are the ideal products for running successful SMBs. They come loaded with best practices and features for the sector and with the open API architecture consumption of India stack and other industry specific markers will drive business expansion sector wise. Self service CX tools can help SMBs to prioritise their customers, respond to their queries via multiple channels, automate the customer service process from end to end at a lower price point thereby helping them with exponential business growth and happy customers.
Why do Indian SMBs shy away from regulatory protocols:
A recent study conducted by CII in late 2020 found that many Indian SMBs are reluctant to grow to avoid regulatory and taxation related hurdles as cost of compliance is rising. We have seen this largely in the tech sector where many companies have flipped their HQ from India to either Singapore or the US. Meeting the cost of compliance calls for cost cuts in other areas of businesses. CX takes a major hit if the Customer Service practices are not in place and thereby hurting businesses in the long run to retain customers. There is a lesson for our Government here to increase transparency and fairness to the SMB sector. This sector is our backbone and if small has to be beautiful they have to be cared for.
Tech as a differentiator:
A 2021 paper by Oxford Economics which studied in depth over 2500 SMBs in 80 countries where SMBs are around 40-50% of the GDP. Over 60% of the SMB leaders opined unanimously that technology is the key differentiator for their company. Tech to improve customer service, innovation, exploring new markets and reduction of cost. SMAC adoption has set a level playing field for all companies today and SMBs with smarter differentiation by going digital, offering 24×7 services, multilingual customer support capability have as much a chance to succeed against large competitors operating in the same field. The barrier to entry to business has never been lower.
Maximising customer satisfaction for customer retention:
An unsatisfied customer will not only stop using your product and services but will also talk to many other potential customers and share negative feedback. It only makes sense to have a customer service platform in place to tap the pulse of your customers and work towards experiences that will make your customer wowed. Staying in touch with your customers via all channels possible and a time to time customer satisfaction survey will help SMBs stay on top of their game with their customers and retain them for a very long time.