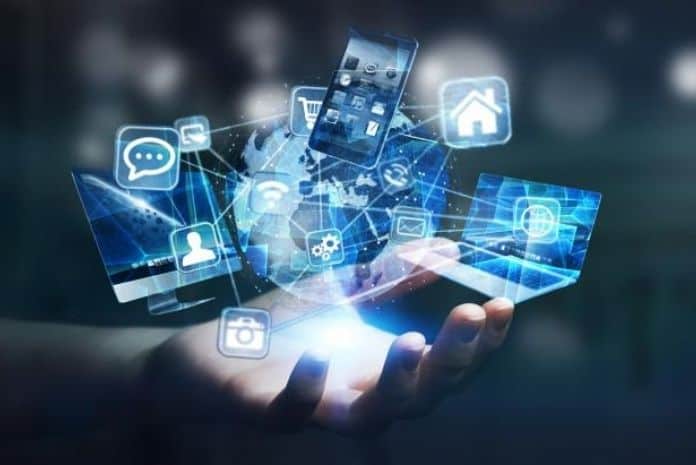 Written By: Shrikant Navelkar, Director, Clover Infotech
Today, the business world is driven by technology. Every industry is riding the digital transformation wave. Hence, the most crucial challenge before businesses is to strike a balance between the technology available to them and the technology that is relevant for them. Since the pandemic, cloud technology has emerged as the biggest enabler for businesses.
Cloud investment and adoption is rising across sectors. The growing demand for enhanced transparency, rising capital requirements and increasing focus on customer experience have compelled different industries to turn to the cloud. The global cloud computing market size is expected to grow from USD 371.4 billion in 2020 to USD 832.1 billion by 2025, at a Compounded Annual Growth Rate (CAGR) of 17.5% during the forecast period. Like any other technology, cloud technology continues to evolve too and newest trends keep cropping up. Some of the interesting trends are listed below:
1. Hybrid Cloud – Gone are the days when customers used to have multiple cloud vendors for their workload. Now, they select cloud vendor based on the workload. For instance, for a large Oracle workload a customer would choose Oracle cloud, considering the integration becomes easier. However, growing number of cloud contracts become very difficult to manage, and the customer misses out on optimizing their cloud footprints. Hence, the newest trend is to opt for a hybrid infrastructure that gives the collective benefits of on-premises, public, and private clouds.
Hybrid cloud is an integrated cloud service that uses public and private clouds to perform distinctive functions. Its significance is on the rise, owing to the dynamic nature of work and versatility.
2. Mobile Edge Computing – Mobile Edge Computing (MEC), also known as multi-access edge computing, is like the outermost edge. MEC is one step ahead of edge computing as it takes the storage and computation at the outermost edge of the network, where wireless edge intersects the infrastructure edge. Simply put, where mobile network meets the internet and its users.
MEC pushes technology resources and compute power even closer to the end users. Instead of sending data to an often distant data center for processing, MEC moves cloud computing resources closer to where the data is being generated—the resulting applications can transform products and experiences in ways that were beyond imagination.
3. Cloud Security – As hybrid work culture becomes a norm, ensuring security across cloud and on-premise infrastructure is more crucial than ever. Security and compliance are the biggest barriers to cloud adoption and realizing its benefits. Hence, businesses across sectors are looking for ways and solutions to enhance security through periodic penetration testing, and safeguarding production, and UAT environment.
4. Sustainable Cloud – Cloud technologies enable companies to improve their commitment towards reducing carbon emissions and fostering innovations. Moving to cloud is a sustainable option as it saves the efforts and resources invested in maintaining on-premise data centers and infrastructure. The major cloud providers run virtual machines on their servers to limit downtime, install custom cooling systems, and automate wherever possible to reduce infrastructure and operational costs.
5. Cloud Cost Optimization – Migrating to the cloud is an expensive proposition for customers across sectors. Hence, they are looking for ways to optimize their returns. This requires a detailed post migration strategy and close monitoring of cloud resources.
Cloud cost optimization is a process of reducing overall cloud spend by identifying mismanaged resources, eliminating waste, reserving capacity for higher discounts, and utilizing scalability.
Cloud offers organizations the flexibility to scale up or down their resources and capacity based on the workload and pay only for the services that they use.