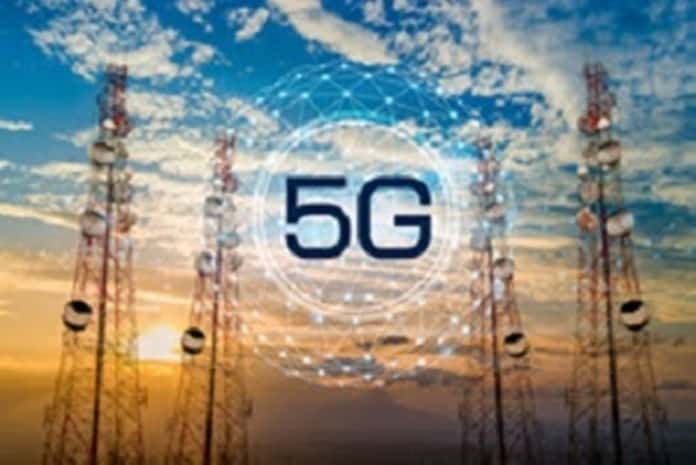 India witnessed the deployment of 5G in October last year, and telecom players across the country doled out trial runs of the network services to users in several cities. With 5G promising higher data speeds as compared to 4G, lower latencies, and faster communication, the amount of data being generated and processed is expected to grow exponentially. According to Ericsson's estimates, India being the second largest mobile internet market will see exponential growth in subscriber base and data consumption. In 2022, Indian users consumed 20 GB data per month. With the deployment of 5G, coupled with the increasing internet user base, it is expected that this consumption will go up to 50 GB per month by 2027. 
5G, with its potential for massive connectivity for the Internet of Things (IoT) and capacity to handle up to 1 million connected devices per square kilometer (as opposed to mere thousands in 4G), is set to disrupt our digital lives. 5G will get more data, more uses, more applications, and more metadata into the hands of customers while significantly accelerating data volumes because of its high bandwidth and low latency support. 
While Indian organizations have already begun embracing hybrid cloud solutions to achieve scalability and manage their data more effectively, the recent deployment of 5G necessitates new hybrid data management solutions that enable organizations to handle larger amounts of data, in a highly distributed architecture, while meeting better reliability standards.
How is Cloudera working behind the scenes with telcos, FSIs and other companies to manage this? 
The cloud has become a key part of the strategy of financial institutions to attain and maintain a competitive advantage. According to the recent IDC Financial Insights report, cloud is increasingly seen as the underlying architecture for business applications, even those deemed mission-critical, and cloud budgets are continuing to grow.
We are working closely with some of the largest organizations across the telco and FSI industry in India to operationalize data analytics and AI solutions for improved data-driven decision-making and operational efficiency. Some of our key India customers include Axis Bank, Yes Bank, and the Bombay Stock Exchange. Our hybrid data platform supports all modern data architectures, such as a data mesh, without the need to train staff to use, manage and administer multiple systems, while also minimizing the need to compromise time to value or IT control.
Being able to provide a strong security and governance layer has given us an advantage in serving our customers in regulated industries well. This has helped us secure pole positions in the telco, FSI, and public sector verticals as these customers develop ways to drive business outcomes from ever-increasing volumes of data. Privacy is becoming more and more important in India just as it is all over the world, and strong data governance is needed to maintain compliance.
We foresee that 5G will unlock innovative new banking experiences as financial institutions broaden and scale current digital offerings. The high-speed and low-latency operations offered by 5G will allow financial institutions to provide better digital services, improve automation, drastically reduce operational complexities, and increase the speed at which the institution delivers services. 
Another key demand of 5G networks is sustainability and energy efficiency. In some models, almost 30% of energy consumed by 5G base stations is in data transfer, and that is in a context where 5G base stations are already consuming almost twice the energy of 4G. Cloudera is working with more and more telcos to push data processing to the edge of the network – so you don't have to transfer so much data. 
What is the role of a modern data architecture to enable 5G networks in India?
During and post pandemic, data has continued to grow both in scale and importance, and today telecommunications companies are increasingly seeing data architecture as an independent organizational challenge, not merely an item on the IT checklist. As a result, telecom players are increasingly considering modern data architectures that are integral to fulfilling overall business objectives. By reassessing IT infrastructure, telcos are seeking more flexible, agile and cost-efficient operations by maximizing public cloud deployments. With highly atomized data assets and minimal enterprise data governance, chief data officers are being tasked with identifying processes that can reduce liability and offer levers to better control security and costs.
Modern data architectures comprises of three major architectures-
Data lakehouse

is the platform wherein the data assets reside. This isn't just one repository, and it's not only for storage. Edge analytics, data staging, data quality assurance, data visualization tools, and machine learning are all included in this set of edge-to-AI capabilities. The data lakehouse is a platform that makes its capabilities available to all business stakeholders, allowing them to interact with a company's data assets and create data products.

Data fabric

is the primary orchestration and governance layer, again not necessarily a single system or a single environment, but a suite of tools, capabilities, and processes that bring order to the data assets. Enterprise data policy deployment for the entire company should be made possible by the data fabric's ability to function across public and private clouds. Compliance, security, and evolution in the data architecture are all driven by the data fabric.

Data mesh

is a business-level structure that includes people and business drivers for top to bottom data products—either for consumption by the business itself, like customer retention, or as part of an offering to enterprise clients and partners, like IoT data services. The deployment of data as a strategic asset rather than a mere expense is made possible by the data mesh, which also connects the fabric and the lakehouse to the highest levels of the company and to line-of-business leaders.
As Indian telcos look to expand their IT infrastructure to support the deployment of 5G networks across the country, modern data architectures will play a crucial role in enabling telecommunication companies to drive faster business value. The Cloudera Data Platform (CDP) enables modern data architectures with data anywhere at the telco scale. Combining legacy big data technologies with hybrid cloud design and advanced AI and analytics in a fully governed open platform, the world's largest communications service providers make use of the CDP, for telco data workloads.
Could you give us an overview of Cloudera's hybrid data platform and how it helps enterprises deploy modern data architectures?
Cloud solutions dominate today's data management landscape, yet many organizations struggle to gain value, drive innovation, and manage costs. A simple and secure hybrid data platform supporting both IT strategy and business needs is critical to making data accessible to all, without breaking security or the bank. Businesses can work towards building a data-driven culture by empowering everyone with access to data needed to make the right decisions while maintaining agility and secure governance. 
In today's digital world, profitable and transformational businesses require multiple analytics workloads, data science tools, and machine learning algorithms to run against the same heterogeneous data sources. Cloudera Data Platform (CDP) is a hybrid data platform designed to provide freedom of choice – any cloud, any analytics, any data – for faster and easier management of enterprise analytics for data anywhere, without compromising performance, scalability, or security. CDP brings together a combination of features that synthesizes public cloud, private cloud, and on-premises data services and infrastructure to enable multifunction data analytics for any data, any cloud, at any time. Key offerings include: 
A unified, flexible, and secure platform for a consistent experience regardless of which user accesses it. Organizations will just need to build their data apps once, after which it can be run anywhere for cost, performance, data residency, or regional cloud availability. This also reduces the time to value for organizations leveraging their data for real-time insights for quicker, well-informed decision-making.

A single pane of glass visibility, where organizations can manage both virtual machine–based and containerized analytics across their entire hybrid environment. Having a full view of its data and access to data across its entire lifecycle allows an organization to offer self-service analytics to its staff or even business units, making them self-sufficient.

Provides organizations with a connected data lifecycle, which takes into account the holistic view of the entire data journey from edge to the cloud across data-in-motion and data-at-rest. This allows organizations to run real-time data analytics, whether it be edge analytics, streaming analytics, operational analytics, and/or machine learning analytics.
With CDP, organizations can fuel growth with speed and control for both business and IT, driving value with performance and cost efficiencies while creating a data-driven culture with flexibility and simplicity for increased user productivity. A hybrid data platform such as this empowers businesses to make smarter, data-driven decisions with the ability to access and analyze all data across public and private clouds and on-premises. Organizations need no longer sacrifice capabilities for choice and can focus on building their data-driven future by accessing data and analyzing it without limitations.
What are the anticipated trends in the overall hybrid cloud space for 2023 and how will the deployment of 5G impact the sector?
As more industries mature digitally, the mobilization of emerging technologies like the hybrid cloud, artificial intelligence (AI), and machine learning for improved operational efficiencies and automation will increase. As such, we believe that 2023 will be a pivotal year for organizations looking to harness the vast potential of the hybrid cloud. Here are four key tech trends that will greatly impact business priorities in the coming year- 
The increasing move to hybrid architectures for data and applications:

We are seeing organizations' cloud strategies starting to evolve from on-premise clouds with a single public cloud provider to on-premise with multiple public cloud providers. Not only that – the way organizations are looking at cloud service providers is changing too. Today's organizations are looking for neutrality in cloud providers and avoiding vendor lock-in as they adjust their cloud strategy to align with business needs. 
Increased interest in data federation, particularly in low or zero-trust environments:

We are seeing increased interest from progressive organizations in things like data federation, particularly in low or zero-trust environments. While public sector organizations have been the forerunners in data federation, more progressive commercial organizations are also starting to take a keen interest in monetizing or sharing insights from their data without losing control of their data.
Accelerated migration from traditional data warehouse architectures to more open data lakehouse architectures on premises and in the public cloud:

As more organizations seek to be data-driven, the ability to derive real-time insights from any data, in any cloud, to make informed decisions is critical. To successfully deal with the changes of today and the challenges of tomorrow, organizations require the tools that enable them to turn data into strategic business assets. Tools with modern data architectures will allow organizations to locate, manage and analyze their data quickly and securely where it resides.
Introduction and development of new AI/ML algorithms:

We have seen some incredible new developments in AI/ML algorithms emerge recently, like DALL-E, an AI system that can create realistic images and art from input text descriptions, as well as improvements in speech recognition, like Whisper, that allow for accurate real-time voice-to-text translations. AI chatbots like ChatGPT are so effective that it could fundamentally change the way we search. 
Is Cloudera working with Indian companies, including telcos? If yes, in what capacity?
Cloud adoption is a journey, and no two problems that our customers face are ever the same. At Cloudera, we have been helping companies with their hybrid and multi-cloud journey to achieve the level of integration that allows applications and data to move seamlessly across disparate infrastructures and the management of any environment holistically and securely. Globally, we work with customers who are leaders in their own industries in Financial Services and Insurance, Telecommunications, Manufacturing, and more. In India, we are also focused on the Retail and E-commerce, Public Sector, and Healthcare industries. Some of our key India customers include Axis Bank, Yes Bank, and Bombay Stock Exchange.
India's major telcos like Airtel and Vi are among our customers, and they leverage our platform to run network and customer analytics. These network analytics enable telcos to distill information on how to maximise their 5G network reach which, when coupled with a clear view of customer profiles, translates to a business strategy for monetizing their 5G offerings. 
Furthermore, because of its high bandwidth and low latency support, 5G will considerably increase data volumes. 5G advancements will open the door for additional IoT applications, transforming our cities into networks and gathering massive quantities of data that will offer even more ease to our lives. While there will be a lot of data from many sources, gathering, curating, and analyzing it all will be crucial in the creation of these Smart Cities. These applications' tremendous potential ranges from traffic control to emergency response systems and beyond.
How do you look at private 5G network opportunities in India? Do you see a role for yourselves working with either telcos or enterprises directly or via system integrators?
Given the high cost of laying the fiber optics across the country, 5G will help connect the last mile, especially in the rural areas. In India, the government has already announced plans to auction spectrum for 5G services soon, and private 5G networks are expected to be a key area of growth. Private 5G networks refer to wireless cellular networks that are built and operated by private companies or organizations for their use, rather than being provided by traditional telecommunications providers. These networks can provide significant benefits, including faster data speeds, lower latency, and increased security, making them an attractive option for businesses in various industries. Companies in sectors such as manufacturing, healthcare, logistics, and transportation are expected to be early adopters of this. Private 5G networks could provide businesses in India with several benefits, including increased productivity, enhanced automation, and improved customer experiences. However, building and operating a private 5G network requires significant investment and expertise, and companies will need to carefully consider the costs and benefits before making a decision. Overall, the potential for private 5G networks in India is significant, and companies that can successfully build and operate these networks could gain a competitive advantage in their respective industries.
In terms of the systems integrators and telcos, they will design the basic network infrastructure on their own, but  Cloudera will be working with the telcos and providing data services to the enterprise client, or working for the enterprise in its IoT department. We are building the data engineering to harvest and aggregate the data, data lake, warehouse, and lakehouse technology to store the data, and machine learning. These resources in turn feed enterprise systems automation processes that can significantly accelerate digital transformation and cost controls.