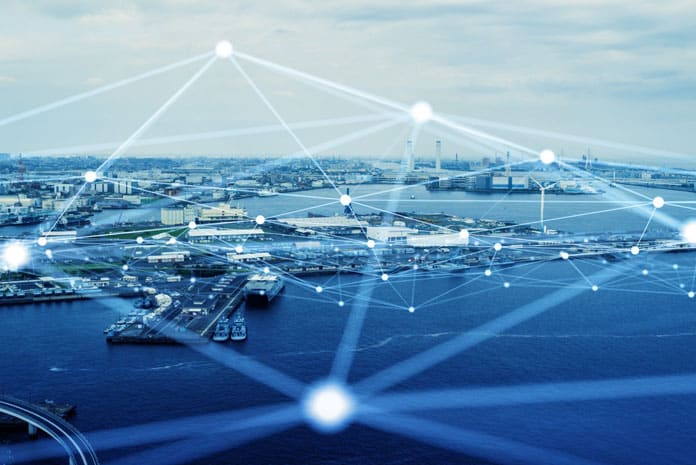 Godrej & Boyce, th flagship company of the Godrej Group recently announced that their division Godrej Security Solutions plans to grow its presence in the UAE through an increased network of retail touch points by 25%. The business is currently projecting a 37% growth over the last fiscal year with an estimated revenue of USD 110 million.
The UAE is not just an important market for Godrej Security Solutions but also for the parent company, Godrej & Boyce. Godrej & Boyce has a very ambitious growth plan charted out for the next 3-5 years and the company expects this to be bolstered by company's exports. Currently, close to 10% of the revenue is being generated from exports with a focus on the Middle East, SAARC countries and Africa. For the security solutions division, 15% of the export revenue is generated from the UAE market and the company is targeting a growth of 30% over the next 2 years.
Pushkar Gokhale, Business Head, Godrej Security Solutions, "The UAE-India cooperation is looking quite positive & encouraging, with the commitment of enhanced bilateral trade and investment. While the physical security exports from India to UAE is not that significant, we believe there is a huge headroom for growth. We expect an aggressive growth in our residential and commercial security solutions' exports to UAE, with a target to increase our retail touchpoints by 25% in the next two years. This will also lead to an increase in our workforce in the region by 15%. We have already started initiatives like Secure 4.0 – which was to announce that we are ready to offer more evolved security solutions with growing landscape and adoption of technology. This was initiated by Godrej Security Solutions in India recently to spread awareness about the change in type of threats and making users conscious about upgrading for best possible security measures. This is what we believe sets us apart and supports our vision for growth. Currently, we have a dominant market share in the physical security solutions space, in this region but we have seen that the home segment is also constantly growing. In India we have seen that the adoption of home security solutions has increased significantly. In the UAE we have witnessed increase of 20-25% in terms of demand for home safes over the last year. Given the increase in number of Fire incidents especially in High rise buildings, both Commercial & Residential, it is important that one looks at secure storage in Fire Safes as an investment and an enabler and not as an expense."
Godrej Security Solutions is planning to aggressively increase our retail touch points by 25%. The business already has strong association with some key players in the region like Zayani & Co LLC, Khimji Ramdas, Abdullah Abdul Ghani and Al Naboodah Group, to name a few. Godrej Security Solutions is also available on major e-commerce market-places like Amazon.ae.
The demand of commercial security in the Middle East is increasing as the countries such as Saudi Arabia and UAE are rapidly upgrading infrastructure and securing their countries. Also, the need for commercial security has increased with the rise in tourism activities and the growth of businesses in the Gulf Cooperation Council (GCC). In addition to this, the realization of the impact of security on the overall productivity of the organizations and end-users and the commitment of regional governments to protecting critical assets and people have been creating the demand for commercial security in this region. Moreover, increasing awareness among several sectors about security, increasing adoption of new technological solutions, and availability of devices at a low price are further adding demand in the market studied in the region.
Godrej & Boyce, Godrej Security Solutions, UAE, Middle Eas