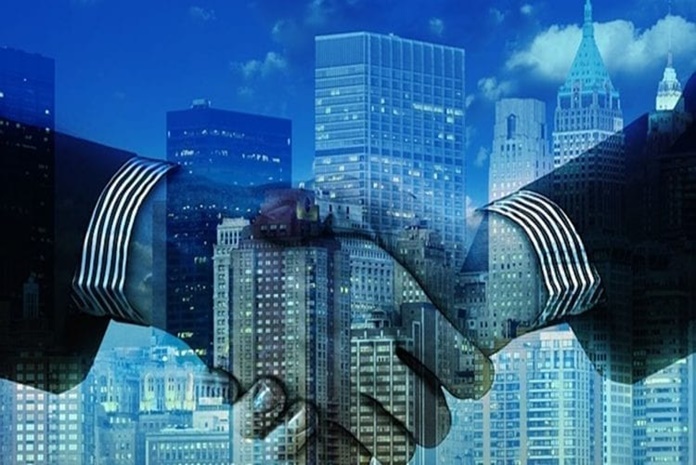 Chennai-headquartered global technology company, Zoho announced a strategic partnership with PwC India. This alliance brings together Zoho's product portfolio of over 55 products with PwC's proven expertise in driving digital transformation strategy through advisory and consulting services. Through this partnership, PwC India and Zoho will help medium to large enterprises in the country, accelerate their digital transformation journey, enabling them to gain a competitive edge in the market.
Speaking on the partnership, Vivek Belgavi, Partner & Leader – Alliances & Ecosystems, PwC India said, "Zoho is a great addition to PwC India's expanding alliance ecosystem aimed at technology and digital transformation landscape. Our joint value proposition with Zoho marks an important step towards shaping the future of digital transformation, as we aim to offer the most relevant and agile transformation solutions to drive growth and success for our clients. With Zoho's robust product portfolio and our sectoral and technology expertise, we are in a position to empower organisations in their transformative journeys, delivering human-led, tech-powered innovative solutions."
Shivendra Singh, Partner – One Consulting, Zoho Alliance Lead, PwC India adds "We are delighted to embark on a transformative partnership with Zoho, driven by our shared vision of empowering our clients in their digital transformation journey. By leveraging Zoho's comprehensive suite of products, we plan to modernise operations and unlock higher efficiency for our clients. With the ability to customise, streamline and automate processes across functions, we are confident that our collaboration will provide strategic solutions that drive tangible results and propel our clients towards sustainable growth. Together, we are well-placed to deliver the future of technology transformation by solving complex client problems."
"Zoho's partnership with PwC India is an extension of its larger strategy to leverage its SI partners' solutioning expertise to offer industry-specific tailored solutions for enterprises, built on Zoho's technology platform. We are confident that our customers will benefit from the breadth and depth of Zoho's offering coupled with the industry expertise of PwC. We plan to expand our partnership with PwC to other geographies in the coming years," said Bishan Singh, Head – Channel Ecosystem, Zoho Corp.
PwC India and Zoho will focus on providing clients and businesses with bespoke transformation solutions such as customer experience platform, custom applications, HR tech, and financial management applications including accounting solutions.
Zoho has a robust portfolio of over 55 products that cater to every business need from customer experience and employee experience to enterprise collaboration, custom solutions and business intelligence. Zoho's products have been built on a common technology stack, owned by the company, enabling it to offer a truly unified offering. The platform approach ensures that its apps can be easily integrated and extended to fit into the larger technology ecosystem of any enterprise business. Zoho's products can be customised to cater to complex business requirements.