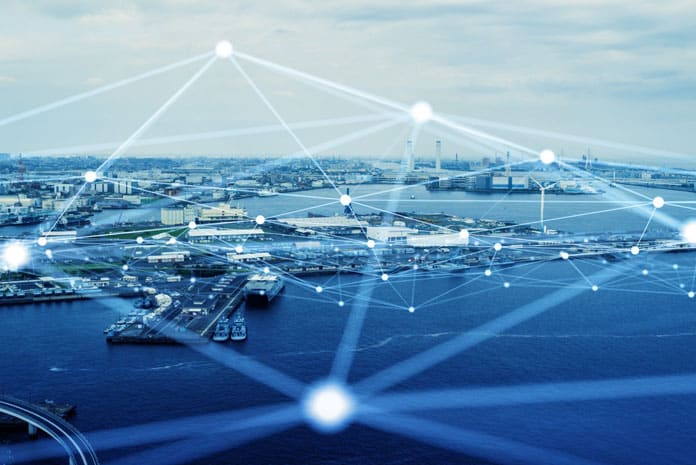 Vertiv announced the launch of the Vertiv Liebert AF4, a set of active harmonic filters powered by artificial neural network (ANN) technology, designed to address the increasing importance of power quality in the facility electrical distribution system in India.
An increasing number of electronic components have been deployed across manufacturing processes, and many of the electronic components can distort the current from the source. This can affect the quality of the source voltage waveform, impairing the operation or leading to the failure of the components. Therefore, it is of paramount importance to improve the power quality in the distribution system to achieve continuity of the production process and reduce equipment maintenance cost and downtime of the production equipment. The Liebert AF4 is designed to efficiently address these waveform distortions.
The Liebert AF4 leverages high-speed Insulated-Gate Bipolar Transistor (IGBT) technology, connected in parallel with the load, and improves power quality management in manufacturing/data center facility environments, irrespective of the loading condition. Capabilities include:
Mitigates harmonic currents
Improves power factor
Balances three-phase source currents
Compensates neutral harmonic currents
The Liebert AF4's HMI 7-inch capacitive touchscreen display is embedded with an adaptive artificial neural networks control algorithm that enables the best-in class dynamic response time of 100 microseconds. Operating on an intelligent ANN-based control technique, the Liebert AF4 accurately identifies the composition of downstream load currents, including active, reactive, harmonics, and unbalanced components. Through precise control of IGBTs, the Vertiv Liebert AF4 effectively eliminates unwanted Harmonic components at the load end.
"Electrical distribution power quality becomes even more crucial with today's industry4.0 technology-driven facilities, to ensure seamless and uninterrupted operations. At Vertiv, we understand the evolving needs of our customers and remain committed to supporting them with innovative and reliable solutions", said Vikas Srivastava – director medium/large AC power offering (India),Vertiv. "The Liebert AF4 is a testament to our dedication to empowering industrial environments with advanced power solutions. We will continue to innovate our offerings to the ever-evolving business landscape and support our customers as they navigate power-related challenges".