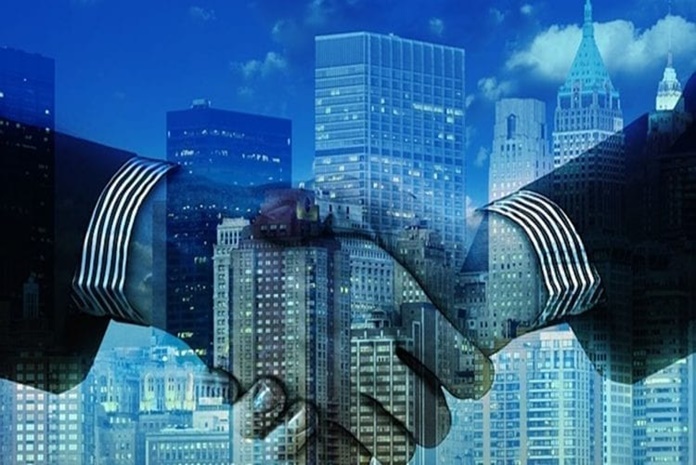 VMware, Inc.  announced its partnership with Rotary District 3131, Pune, to help women in the city upskill in digital technologies to restart their careers. With this partnership, VMware and Rotary District 3131, Pune, hopes to inspire women to upskill in the latest digital technologies most relevant in the next phase of digitization in Pune, Maharashtra, through VMware's VMinclusion Taara – one of India's largest upskilling programs. Rotary District 3131 – Community and Economic Development team currently offers opportunities for women to upskill themselves and find meaningful job opportunities in rural and urban areas under the "Women Empowerment" Program.
Rotary District 3131 aims to provide skilling opportunities to communities for their betterment and economic development, as well as a platform for women to foster deeper and better opportunities by enabling skill up-gradation, networking opportunities, and career options to be part of the workforce. The joint initiative will also see Rotary District 3131 reach out to clubs, members, and extended communities to promote the program further.
"We are excited about our partnership with Rotary District 3131 as it furthers our vision to help women on a career break return to work successfully. Rotary District 3131 has been instrumental in driving the diversity agenda in the District of Pune and Raigad and this partnership with them will help us expand our reach to the women in the said Districts. With VMinclusion Taara, we hope to support and help women update their skillsets in the latest technologies that will enable them to be future-ready and be open to a wide range of possibilities. We are confident that this partnership will encourage more women to enhance their skills and pursue their careers in the technology industry", said Duncan Hewett, Senior Vice President & GM, APJ, VMware.
"At Rotary District 3131, our intent is to provide skilling opportunities to communities for their betterment and economic development. Providing skill development opportunities to women under our Women Empowerment program is one of them. The partnership with VMware's VMinclusion Taara comes at a time when digital transformation has impacted our lives. We envision our association with VMware to create a greater impact in the society and help the women in Pune and Raigad Districts through the upskilling program. We are delighted to be a part of the VMinclusion Taara success journey and goal to help more women build skills and restart their career in the technology industry", said Director Economic and Community Development, Adv Vaishali Bhagwat, Rotary District 3131, Pune.
Through VMinclusion Taara, VMware aims to upskill 15,000 women by providing free technical education and certification courses in Cloud Management & Automation, Data Center Virtualization, Networking, and Digital Workplaces. Over 12,000 women have already registered for the program since its launch two years ago, and the numbers continue to grow. Thousands of Taara graduates across the country have successfully restarted their careers after completing the program, bearing witness to the industry's growing acceptance and requirement for women technologists. Women who want to register for this program can do so at the VMinclusion Taara page https://www.vmware.com/taara/ or drop an email to [email protected] .