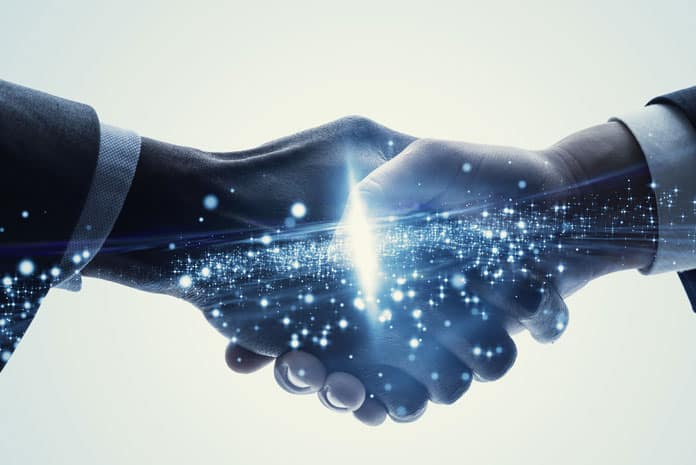 Wipro Limited announced an expanded partnership with Google Cloud to bring its advanced generative artificial intelligence (AI) capabilities to clients across the globe.
Wipro will integrate Google Cloud's full suite of generative AI products and services—including Vertex AI, Generative AI App Builder, and the Model Garden collection of foundation models—with its own AI intellectual property (IP), business accelerators, and pre-built industry solutions. The expanded partnership will help unlock new value within enterprises and transform how large-scale businesses operate.
As part of the partnership expansion, Wipro will also train 20,000 associates on Google Cloud's generative AI technologies to help clients realize the full potential of AI and drive secure, AI-led transformations at scale.
"Generative AI offers incredible opportunities ahead," said Thierry Delaporte, CEO and Managing Director, Wipro Limited. "Expanding our partnership with Google Cloud allows us to help our clients accelerate the adoption of this technology – safely, securely, and responsibly. We are investing in skills as well as new capabilities in this area, so that Wipro can define and drive our clients' AI-led transformation. This expanded partnership with Google Cloud is an important step in that direction."
"Wipro has helped some of the world's largest companies transform their businesses with our technology, and their  investments in our generative AI capabilities has the potential to deliver new levels of innovation for customers," said Thomas Kurian, CEO, Google Cloud. "Through our expanded partnership, Wipro and Google Cloud will use generative AI to solve some of the biggest challenges businesses are facing today, safely and securely."
Together with Google Cloud, Wipro will build and deploy new generative AI solutions to help enterprises tackle unique industry challenges, while also improving common enterprise functions such as consumer experiences, marketing, supply chain performance, financial modeling, workforce management, and sustainability.
As part of the partnership, Wipro will build generative AI as a core solution within its extensive set of consulting services, which include digital marketing, customer experience and design thinking, and financial services, as well as within its global innovation labs (Lab45). Additionally, Wipro will leverage its crowdsourcing platform, Topcoder, to build and scale solutions that address client challenges.
Wipro's AI Centers of Excellence in Bangalore, London, New Jersey, Dallas, and Mountain View will be open to clients looking to explore use cases for generative AI and develop individualized generative AI strategies. Generative AI will also become a core technology within the Wipro FullStride Cloud Studio, helping accelerate cloud strategy and adoption and further advancing Wipro's support for the Google Cloud Rapid Migration Program (RaMP).
Wipro has been investing for more than two years in a Generative AI Center of Excellence, doing research with leading academic institutions, building accelerators and frameworks like WeGA (Wipro Enterprise Generative AI), developing competency through Wipro AI Academy, and executing key pilot programs for clients.