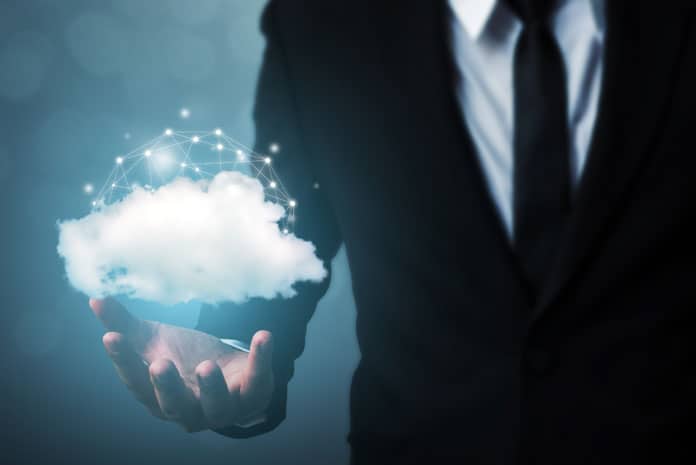 By Abhijeet Chinchole, CTO of Cloudlytics
Digital adoption has seen a dramatic rise at the organizational as well as industry levels, driven by the growing preference of end-customers toward online channels. In fact, over 60% organizations, who adopted cloud environments as part of their digitization roadmap, have realized more than 25% spur in revenue, according to a recent McKinsey survey. However, as cloud deployments continue to grow complex, concerns around security risks have equally increased.
"Growing adoption of the cloud infrastructure has brought greater sophistication in breach attempts. Gartner states that by 2025, errors by end-customers and misconfigurations will account for over 99% of breaches. These can only be mitigated via high-end security measures and Cloudlytics offers these to businesses," says Abhijeet Chinchole, CTO of Cloudlytics. "With hundreds of security checks and automated configurations, Cloudlytics, a CSPM platform, helps in prioritizing efforts against risks, continuous monitoring for threats, and maintaining a resilient compliance posture," he adds.
Following are some of the major cloud security measures that organizations must prioritize for preventing risks.
1) Establishing a Robust Foundation for the Security Architecture: The first step for organizations is to complete the security risk assessments by identifying high-priority requirements. Implementing measures to ensure a self-sustaining infrastructure comes next. The cloud security framework being implemented must use threat detection systems that identify security-related events and monitor networks. This further facilitates launching countermeasures to thwart potential as well as active attacks. Moreover, the framework must have recovery capabilities inbuilt for restoring network services and system capabilities in the case of any disruption.
2) Confusion related to the Shared Responsibility: The responsibility of securing the customer's servers, data, and application does not lie with the cloud service provider (CSP). Organizations must themselves secure and encrypt their data. In contrast, many leave their data unencrypted, not implementing the existing services or tools. They must look to invest in various tools provided by the CSP, such as antimalware, to secure the web gateways and protect the data.
3) Preparing for the worst: It is a mandate that organizations align their security policies and focus remediate efforts by integrating security in their architecture, especially when they move workloads to the cloud. While doing so, they must define how their users are identified, access is managed, and applications are protected. The cloud security architecture must also include stringent governance and policies for meeting the compliance standards.
The Role of CSPM in Securing the Cloud
Cloud misconfigurations occur mainly due to two reasons, which are
1) Lack of cloud security expertise and knowledge
2) Lack of monitoring and visibility into the cloud environment
In many organizations, it is often witnessed that only one security person supports many developers. The responsibility of training the whole organizational staff on security best practices falls on the central team. Hence, lack of experts in cloud security may lead to an adverse impact on the organization's cloud security and compliance posture.
Cloud Security Posture Management (CSPM) solutions, such as Cloudlytics, empower the security teams to scale their knowledge and implement best practices across business units. With the standard cloud compliance frameworks and best practices of CSPM, the security teams are able to quickly automate the detection, alerting, and reporting of misconfiguration risks to the developers.
"Eliminating human efforts and automating the entire security process is the buzzing 'call to action' for modern businesses. In the long run, replacing the 'trust, but verify' approach with 'zero trust' will change how we undertake cloud security. With Cloudlytics, we ensure to meet these demands of cloud-agnostic businesses," says Abhijeet Chinchole, CTO of Cloudlytics.
What are the Top Cloud Security Focus Areas for Business?
There is a high risk for intellectual property and sensitive information to be exposed due to accidental leaks or increasingly sophisticated breaches. On the other hand, innovations in cloud security are advancing rapidly and have made it important for businesses to focus on the following areas.
ML and AI
Machine learning (ML) and artificial intelligence (AI) are making it easy for organizations to identify threats earlier and automatically initiate actions to neutralize them. The contextual knowledge of ML and AI models enable reducing the possibility of false positives, which consume a large amount of time and efforts of security professionals. Therefore, ML and AI allow for maximization of resources and greater efficiency.
Proactive Security
Every cloud security expert is aware of the two broader security measures, namely, reactive security and proactive security. Reactive security is where threats are detected and then appropriate measures are taken. Proactive security is where compromising events are predicted and prevented before they occur. This approach ensures the collection and analysis of the unfiltered data for making failure predictions and protecting against unknown threats.
Continuous Monitoring
One of the major developments that the cloud security landscape has seen is implementing continuous monitoring, which defines, establishes, implements, analyses, responds, and reviews an organization's cloud environment. This approach allows round-the-cloud collection of insights related to security, thereby enabling the identification and elimination of loopholes before they are exposed.
Why Cloudlytics Is A Recommended CSPM Solution
1) Cloud Intelligence Engine: Automated cloud asset tracking to turn risks into insights that prompt protective actions.
2) Event Monitoring: Scrutinization of logs across all the event sources.
3) Compliance Monitoring: Redefining the security risks and compliance management of the cloud.
4) Security Dashboards: Establishing pre-configured and completely customizable security dashboards.
5) Total Visibility: Achieving complete transparency across the cloud infrastructure to enable protection against activity monitoring and meet compliance demands.
Voot, India's leading media enterprise, trusted Cloudlytics for monitoring and improving its security and performance. Here is a detailed case study covering the benefits Voot achieved through Cloudlytics.
The End of the Line
Numerous sophisticated security attacks have come to the fore alongside the exploding rate of cloud deployments. While risks are ambiguous and continue to grow complicated, it is high time for business to think big and be proactive in mitigating evolving threats. They must keep in mind that cloud security is a business issue and not an IT issue. System designers and cloud architects must integrate network security and adhere to security protocols by combining role-based access control and multifactor authentication. Ultimately, they must focus on technology, process, and people alike, when it comes to ensuring that security is practiced as an integral part of the organization.