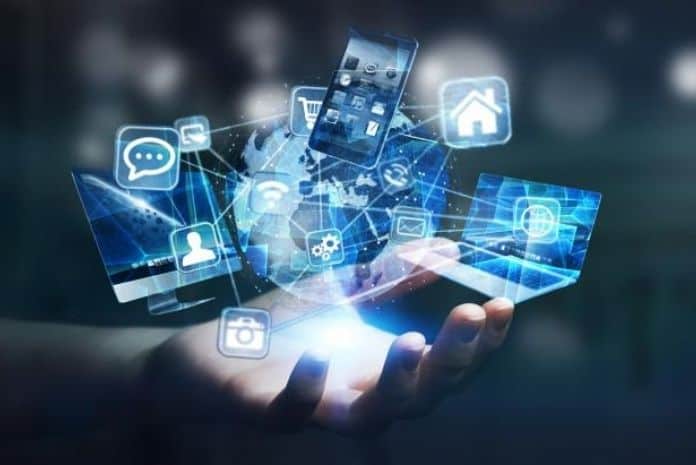 Hybrid working models have led to more and more organizations deploying virtual desktops. Workforce distribution has resulted in IT teams facing challenges related to network security and data breach. This is especially true for organizations that have implemented bring your own device (BYOD) programs and allow employees to connect to public networks, as standardizing security across both unsanctioned devices and networks is an extremely difficult task.
This is where solutions like desktop-as-a-service (DaaS) come into picture. Its advanced security capabilities can easily deploy secure remote desktops — allowing for safe and managed access to virtual software applications no matter where employees are working from or what devices they are using.
Citrix managed DaaS solutions supports IT teams protect corporate data and provide easily accessible virtual desktops for remote or mobile employees. Because all corporate data is stored securely in the cloud rather than on individual devices, end users can work securely from anywhere, with any device, on any network. By separating endpoints and corporate data, your organization's resources stay protected even if devices are compromised.
Security challenges
DaaS allows for secure remote access to software, apps, and data on virtual desktops hosted in the cloud, as opposed to a virtual desktop infrastructure (VDI) hosted on-premises. One of the main concerns IT teams might have about DaaS security is a perceived lack of control of their company's data stored in the cloud rather than on on-premises servers.
Additionally, robust DaaS solutions allow you to gain complete control over who has access to corporate data and programs, as well as when they have access. This high level of control also addresses another major concern about secure desktops within remote-work environments: With BYOD and other unsanctioned end-user devices storing more sensitive information than ever before, cyber criminals are more motivated to target them — especially when employees are connected to unsanctioned networks in public places. What's more, many end users may not understand what to look out for when it comes to security threats on their individual devices.
Rather than opting for on-premises VDI, an advanced cloud-centric DaaS solution ensures sensitive information is stored on a secure cloud server, which adds more layers of protection. This means cyber criminals can't just pluck information from an end-user device. Not to mention, any potential user error (e.g., losing a device) will not automatically cause a big security issue, because the data and apps will be protected behind end-user credentials and will not be easily accessible on the device itself.
Why you need a secure DaaS
When managing a distributed workforce, it's important for remote employees to have secure access to the tools and information they need to get their work done without compromising your company's valuable data or assets. DaaS solutions provide flexible, cloud-based infrastructure that supports remote work while providing high levels of security to your widespread workforce network. Some DaaS security benefits for hybrid-work environments include:
Unmanaged and BYOD protection: With employees working away from the classic office setting, they often prefer to work on their own devices. This could be a challenge for IT staff who aren't sure how secure those BYO devices are. With the right DaaS solution, one can use a secure browser to isolate each session and ensure browser-based attacks are relegated to the end-user device. And with a strong zero trust security approach, all devices on the network, including unmanaged and BYO devices, can be protected from malware, malicious URLs, and keyloggers.
Protection for applications and APIs: More than 90 percent of IT vulnerabilities are application-based rather than network-based, and these vulnerabilities can grow exponentially complicated on a widespread multi-cloud network. That's where application delivery comes in. With layered protection for apps and APIs, there can be consistent security management across entire multi-cloud network by way of web application firewalls, distributed denial of service (DDoS) protection, bot management, and authentication.
Access control and tracking: DaaS security gives full control to IT teams to access an organization's virtual apps, along with real-time data and logs to see who logged in and when. Better yet, a single access point simplifies access control for your IT department.
Simplify logins: Having layers of security doesn't mean having to add complexity to your user experience. In fact, your employees' experience can be simplified with single sign-on (SSO) capabilities that connect them to the virtual secure desktop. With SSO, end users can use one password to access all virtual apps, which promotes the use of stronger passwords and eliminates overuse and exposure of login credentials. Integration of multi-factor authentication (MFA), as well as various access controls, also help to ensure that only authorized users can log in.
Safe collaboration: While remote working has eliminated the need to be in the office, it hasn't eliminated the need for collaboration between colleagues, teams, and departments. Today's DaaS solutions let you rest assured that data shared between collaborators in your organization is secured via AES 256 encryption.
Constant and automated updates: The best DaaS solutions also free your IT department from keeping the entire system up to date. Instead, automated updates from multiple threat intelligence engines protect your network and users from all the latest known threats.

Additionally, Citrix DaaS also allows organizations to:

Lower costs: There is no need to invest in additional hardware or replace existing on-premises resources, which means you can keep implementation costs down. Additionally, the predictable, pay-as-you-go consumption model makes it easy to scale up or down on demand.
Save time: Citrix turnkey DaaS solutions allow for quick and easy expansion to the cloud, with options to roll out new desktops in just a few clicks. This means there's no need to set up servers or manage patches and updates.
Streamline management: The Citrix cloud management plane allows you to access and manage all your service offerings from a single pane of glass to streamline IT operations. And, when leveraging Citrix DaaS, you can seamlessly deploy, manage, and monitor new workloads worldwide — regardless of where they are deployed.
Optimize Azure Virtual Desktop: Citrix DaaS allows you to deploy workloads up to 4x faster and reduce total cost of ownership by 25 percent if the organization uses Azure virtual desktops