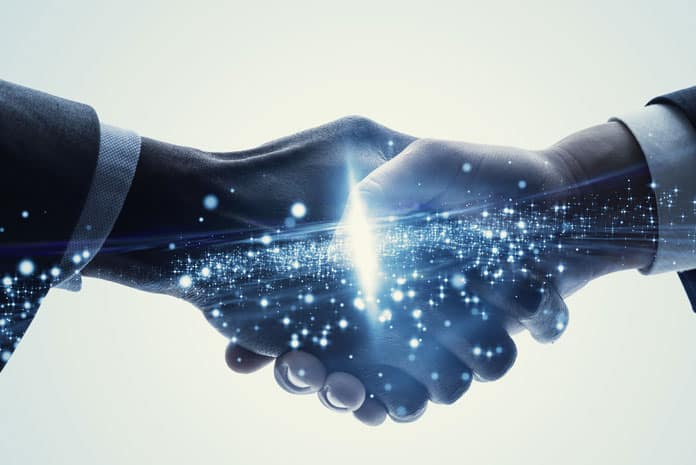 Equinix, Inc. announced that the ASEAN Financial Innovation Network (AFIN) would leverage Platform Equinix to accelerate financial services innovation in Singapore and the global Fintech Ecosystem. This collaboration will:
Provide a dedicated on-premise API Exchange (APIX) sandbox platform on Platform Equinix for financial institutions (FIs).
Offer Fintechs a fast-provisioning and affordable, enterprise-grade, cloud-like, single tenanted hardware for production services.
Asia, and in particular, Southeast Asia, has seen a concerted push for greater digitization and financial inclusion in recent years. The market is well-plugged into the rising FinTech players who have seen record growth in transactions and investments in recent years. At the same time, the FIs from the region have also moved quickly to increase their digital footprint globally. Furthermore, there is an openness in collaboration between FIs and FinTechs, who are looking to leverage each other's strengths to drive digital transformation. Therefore, it is key to have a robust digital bridge between FIs' IT infrastructure and FinTechs' cloud-native infrastructure.
To address these challenges, AFIN has collaborated with Equinix to provide FinTechs on APIX access to Platform Equinix and leveraged Equinix Metal to streamline and facilitate infrastructure connectivity and integration.
Highlights / Key Facts:
APIX is the world's first cross-border, open-architecture API marketplace and sandbox for collaboration between FinTechs and financial institutions by ASEAN Financial Innovation Network (AFIN), a non-profit organization founded in 2018 by the ASEAN Bankers Association (ABA), International Finance Corporation (IFC), a member of the World Bank Group, and the Monetary Authority of Singapore (MAS). AMTD Foundation and Mastercard are AFIN's Corporate Founding Members. APIX now hosts hundreds of FinTechs, FIs who are actively using APIX to run proof of concepts in a fail-safe environment.
According to the Global Interconnection Index (GXI) Vol. 4, a market study published by Equinix, the interconnection bandwidth for Financial Services & Payment Providers is expected to grow at 33% compound annual growth rate (CAGR) between 2019 and 2023 in Asia-Pacific. This reflects the growing demand for FIs and FinTechs in the region to interconnect and deploy a digital core that enables digital exchange across borders.
APIX on Equinix Metal will enable FIs and FinTechs to deploy their sandboxes as well as production services on cloud-like single tenanted hardware. This secure enterprise-grade infrastructure provides banks and FIs with a consistent environment for digital twin experience and cloud to on-premise application lifecycle, all while strictly observing data sovereignty. At the same time, APIX on Equinix Metal offers proximity and adjacency to potential digital partners—cloud providers, internet service providers (ISPs), NSPs, content providers and enterprises—anywhere in a matter of minutes for performance and compliance reasons. This enables FIs and FinTechs to scale on-demand at speed and interconnect physically and virtually to Equinix's unrivaled financial services ecosystem that consists of more than 1,800 networks, 3,000 cloud and IT service providers and 1,100 financial services companies across 64 global cities.
Through Platform Equinix, FIs and FinTechs can ensure that they remain compliant to the ever-changing compliance regulations. Equinix's data centers in Singapore are certified to meet rigorous certification standards including the Outsourced Service Provider Audit Report (OSPAR), one of the most authoritative security certifications for financial institutions, and a detailed Threat and Vulnerability Risk Assessment (TVRA), a set of requirements issued by MAS for all Singapore-based financial institutions with overseas physical presences.
 Equinix Metal is an automated, interconnected, and secure bare metal service that applies a developer and API-first mindset to foundational infrastructure and provides a fully automated way for digital businesses to access the value of Platform Equinix via its leading collection of DevOps and open-source integrations.
Equinix Singapore, comprises four IBX data centers, is the most network-dense data center provider in Southeast Asia with the highest Internet Exchange traffic. It hosts more than 210 regional network hubs of global and regional telcos. In addition, Equinix Fabric™️ offers on-demand low-latency global private network to enable FIs and FinTechs to access key global financial centers and ecosystems across 230 Equinix IBX data centers around the world.
Sopnendu Mohanty, the Chief FinTech Officer at the Monetary Authority of Singapore said, "Equinix's secure and scalable infrastructure will provide Fintechs partnering with FIs an option to effectively manage technology risk in the financial sector. Further, Equinix will also host APIX Sandbox for FIs looking for on-premise scaled innovation infrastructure. Such a partnership will further strengthen the growing Fintech ecosystem in Singapore and the broader global community. In addition, Equinix's commitment to reaching climate-neutral globally by 2030 strengthens AFIN's shared sustainability agenda".
Pieter Franken, the Special Advisor to the AFIN Board said, "The future of financial services is going to be open, instant, and everywhere. For greater financial innovation and inclusion to take place, co-creation needs to happen. Through our partnership with Equinix, AFIN believes that we will further reduce barriers to entry and time-to-market for FIs and FinTechs in Southeast Asia, paving the way for regional and global financial inclusivity in the future."
Yee May Leong,  the Managing Director of Equinix South Asia said, "We are proud that Equinix has been selected by AFIN to support APIX and be part of its journey to drive digital transformation and financial inclusion across Southeast Asia. Having the right digital infrastructure lays the foundation for a dynamic financial services scene that offers agility and ecosystem partnership opportunities critical for the future of Singapore's economic growth. Equinix is confident that through this partnership, we will support Singapore's ambitions to become the leading global financial center in Asia."
Sophie Ben Sadia, the Vice President of Partner Account Management, Equinix Asia-Pacific said, "We see an acceleration of partnerships between FIs and FinTechs with digital trend and open banking development. This is pivotal to collaborate, innovate and transact with partners and investors. Our strategic partnership with AFIN will be the opportunity to offer a powerful platform that partners can tap into to innovate and grow the Digital Finance ecosystems in Southeast Asia and beyond."