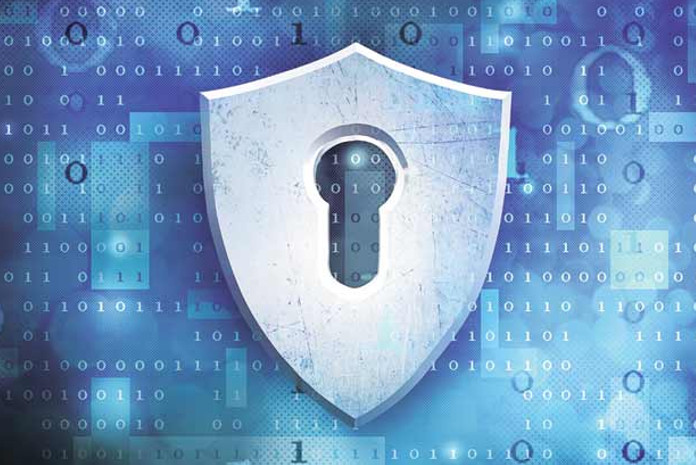 Fortinet today announced the expansion of its Technology Alliances ecosystem to include four leading operational technology specialists.
The OT industry is being impacted by convergence and digital transformation. As physical and IT networks continue to integrate, including those in critical infrastructures and industrial automation companies, OT networks are leveraging well-integrated solutions based on strong segmentation and specialized analytics to ensure the safety and reliability of physical processes and things, addressing new security risks targeting multi-vector threat landscapes.
Fortinet is building upon its success with existing Fabric-Ready Partner Nozomi Networks and is announcing its partnership with three additional OT specialist firms – RAD, Indegy and SecurityMatters. These partnerships extend the range of integrated security solutions now available to OT customers through the Fortinet Security Fabric.
Fortinet's Security Fabric platform approach to cybersecurity leverages Fabric APIs, Fabric Connectors and DevOps scripts and tools to create an open ecosystem to accommodate leading technology solutions. This integrated approach seamlessly brings together a wide range of critical security solutions designed for the OT segment to enable comprehensive and centralized safety, reliability and security.
Operational Technology (OT) organizations are adopting digital transformation to unlock the advantages of the Internet and connected IIoT devices. But, as cybercriminals begin to more aggressively target OT devices and systems, OT networks need to evolve to address increasing cyber risk. The challenge is that the nature of many OT networks requires specialized security technologies and solutions in order to provide protections without impacting the function of oftentimes sensitive equipment and systems. According to Gartner, "The converging of IT and OT systems, combined with increased use of IoT in industrial environments, is challenging many security practices in defining the best security architecture that aligns to transforming and modernizing environments."1 As OT networks emerge as a new target for cybercriminals, they need a single, cohesive Security Fabric platform that enables them to seamlessly address security risk across multi-vector threat landscapes without overburdening security staff resources or impacting their networked environments.
To better address this challenge, Fortinet welcomes four OT specialist firms into its Technology Alliance and Fabric-Ready Partner ecosystem to expand the range of solutions available for OT customers. Three new OT security specialists – RAD, Indegy and SecurityMatters – join with longstanding partner Nozomi Networks to provide advanced visibility into the OT-specific commands and protocols to better inform the Fortinet Security Fabric to secure the emerging cyber-physical domain of OT networks. These partners enhance the OT-specific capabilities within Fortinet's portfolio by adding deep packet inspection and contextual analysis capabilities to Fortinet's OT vulnerability scanning and policy enforcement.
The Fortinet Security Fabric provides a unique centralized and integrated platform approach to security through purpose-built solutions designed for OT environments, combined with strategic partnerships with some of the industry's leading OT security specialists. Unlike most security platforms, the Fortinet Security Fabric is flexible enough to easily accommodate and integrate with a large number of partners to provide truly comprehensive security coverage for this important segment.
"As OT networks embrace digital transformation, and physical and cyber domains continue to converge, sensitive production environments and critical infrastructures are increasingly being exposed to cyber risks. Fortinet is committed to protecting crucial and sensitive OT environments through the integrated power of the Fortinet Security Fabric, which includes advanced and specialized protections provided by our growing number of Fabric-Ready Partners," says Rajesh Maurya, Regional Vice President, India & SAARC at Fortinet.
"Since Fortinet added Nozomi Networks solutions to its Fabric-Ready Partner Program three years ago, we have been impressed with Fortinet's expertise and commitment to securing OT environments. We are proud of the progress we've made together to strengthen industrial cybersecurity. Our integrated Fortinet-Nozomi Networks solution is widely deployed in critical infrastructure and other industrial sectors, improving detection and response to escalating OT threats globally. Together, we have accelerated the convergence of IT and OT with superior integrated cybersecurity for large enterprises. As Fortinet's Fabric-Ready Partner Program expands, we continue to work closely with Fortinet to deliver innovative soutions for ICS cybersecurity," says Chet Namboodri, Vice President of Alliances and Busness Development at Nozomi Networks.
As per Ophir Fux, vice president, head of critical infrastructure division at RAD, "RAD is dedicated to securing Industrial IoT (IIoT) deployments for distributed and remote locations with edge-computing, ruggedized gateways. The combined solution from RAD and the Fortinet Security Fabric will provide better flexibility and functionality while reducing the number of appliances and associated costs. Fortinet and RAD provide integrated security aggregation and management, increasing the security level of the entire solution."
According to Joel Silberman, Vice President Business Development at Indegy, "Indegy shares Fortinet's commitment to securing operational technology environments. We're pleased to partner with Fortinet to offer customers visibility, control and security for their industrial networks and devices. Together, we are providing passive and active monitoring to identify and alert on critical events, pinpoint the source of problems and help prevent security incidents that can lead to downtime or physical damage."
"SecurityMatters is dedicated to securing IT/OT convergence and enabling organizations to quickly and securely deploy new remote IIoT solutions. As a partner in the Fortinet Security Fabric, we are now able to expand that mission as part of a comprehensive and integrated security strategy designed to empower industrial OT organizations to safely and securely leverage the power of a globally connected infrastructure," says Damiano Bolzoni, chief executive officer at SecurityMatters.