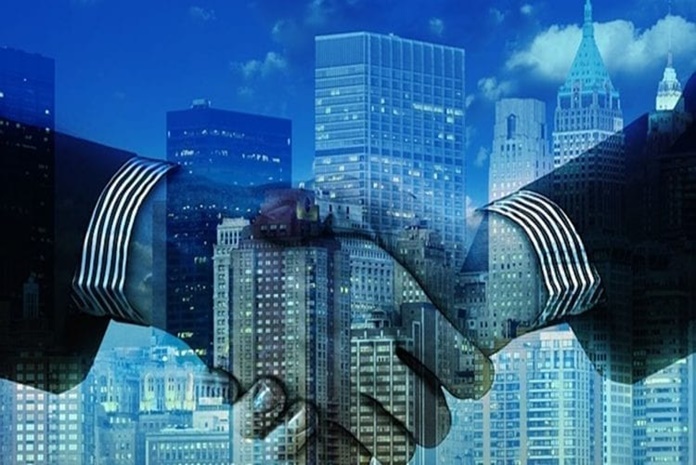 KPMG in India and Forcepoint are pleased to announce a strategic alliance to offer information protection services to businesses in India. The alliance will bring together KPMG in India's industry-leading cyber security services along with Forcepoint's world-class data-first cybersecurity innovations which enable enterprises and government agencies to protect their critical data anywhere it is accessed.
Today businesses are on the lookout for a complete and end-to-end solution for overall information protection, which prevents leakage of data from their environment to an external environment. There is now a heightened requirement for data protection due to large scale data proliferation and increased adoption of digital technologies. Enterprises and government organisations alike are ramping up investments and spends in cyber security with every passing year. This can be confirmed by the fact that as many as 14 per cent CEOs in India compared to 12 per cent globally saw cyber security risk as one of the greatest risks to growth today, according to KPMG's 2021 India CEO Outlook  Report – Towards a digitally driven and purpose-led recovery.
KPMG in India's vast experience in information protection advisory, understanding of various data privacy requirements and adoption of data protection technology measures on different technology platforms coupled with Forcepoint's deep skills in delivering modern cybersecurity products and solutions which safeguard critical data and IP makes for a compelling proposition. Together our goal is to not only add great value, but also bring about organizational change to help support businesses through successful transformations.
The key areas where the KPMG in India-Forcepoint alliance aims to add significant value include:
Help identify and locate critical information within the enterprise (Process based coupled with e-discovery mechanisms)
Help develop various policies and processes, including classification to protect sensitive data
Phased and prioritized approach (enables quick wins) to focus on critical information protection that impacts business operations
Delivered smoothly by market leaders with globally proven methodology and practices
Competent Team with vast experience of working with different information protection technologies.
"We are thrilled to be partnering with Forcepoint to empower organizations in India as well as globally with state-of-the-art information protection services," said Atul Gupta, Leader – Cyber security, KPMG in India. "By combining KPMG in India's rich experience in cybersecurity along with Forcepoint's unique vision of Data-first SASE (Secure Access Service Edge), that offers customers a pathway to take their cloud journey ahead at their own pace, we can help our clients with the business speed and agility they need to operate in today's digital-first environment," he added.
Raghavendra BV, Partner and Head Cyber Transformation services, KPMG in India, said: "The KPMG in India and Forcepoint partnership is a powerful combination. Forcepoint's understanding of today's complex business needs, through a converged platform that offers better visibility and control against theft or loss of sensitive data, is also uniquely complimentary to how a KPMG in India team works. Our partnership will allow us to drive far more business impact for our clients, thereby unlocking the full potential of digital transformation, allowing us to place them on the best path to success in the new digital business landscape in a secure manner."
Surendra Singh, Senior Director of Regional Sales, India at Forcepoint, said: "Forcepoint has the strategic advantage in being a leader in the increasingly crowded global SASE market, but we cannot deliver this to customers without our global channel partners. This strategic alliance with KPMG in India will be a major step forward to helping customers navigate the path forward in today's distributed work environment in which people, data and infrastructure have now moved outside of their control."