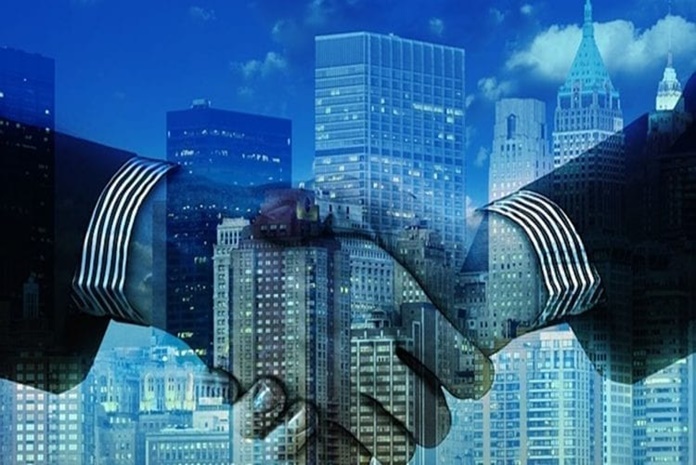 Pilani Innovation and Entrepreneurship Development (PIED) Society, the technology business incubator at BITS Pilani that helps entrepreneurs curate the future of innovation, has collaborated with Microsoft to set up an incubation cell at the institute. As a part of this collaboration, PIED and Microsoft have signed an MoU to foster startups and support entrepreneurs be future ready. The initiative is aimed at building the right skills and creating employment and entrepreneurship opportunities for entrepreneurs and start-ups at PIED Society with Microsoft's skilling, certification, and mentorship support.
With this collaboration, start-ups at PIED Society will get exclusive access to Microsoft leadership and expert guidance, Azure influencers, and other start-up founders that can help to accelerate their growth. Along with this, the initiative will focus on providing access to Microsoft products and resources to students as well as educators with access to Azure community program and ongoing developer campaigns. Through this, the initiative aims to support educators by providing curriculum that can be integrated into self-paced online learning paths. Additionally, it will provide students with career resources, technology tools and certifications to help them advance their skills.
PIED Society and Microsoft will identify promising startups that will benefit from business and technical guidance and provide them access to free software tools, expert mentorship, and knowledge through the Microsoft Founder's Hub Initiative. The selected startups will also receive $150,000 worth of Azure, GitHub, and M365 resources, training content, Azure support sessions, mentorship networks, and opportunities to network with MS Enterprise customers.
Additionally, startups will have the opportunity to visit the Microsoft Tech Centre in Bangalore, where they can demonstrate their technology to potential partners and investors. They will also be able to schedule in-person or online sessions with Microsoft experts, who can provide guidance on how to best leverage Microsoft products and services. The startups will also have access to Microsoft ISVs and a chance to get listed on Microsoft Marketplace.
Sachin Arya, Head, PIED Society, BITS Pilani said, "PIED Society welcomes the collaboration with Microsoft helping significantly boost our efforts to spur, support, and accelerate innovations from BITS Pilani. Students and alumni startups need not look further for a comprehensive, 360degree support for their technology stack and mentoring from experienced professionals. We are thankful to Microsoft for providing a cutting-edge platform for entire BITS community – students, alumni, and educators, with multiple pathways for success in their ventures and careers.
Himani Agrawal, Country Head, Azure, Microsoft India said, "Digital transformation represents an opportunity for startups and entrepreneurs, and through our technology tools, platforms, and mentorship, we are deeply committed to empowering them. We are delighted to join hands with BITS Pilani, which will enable startups to grow and take their solutions to the next level."