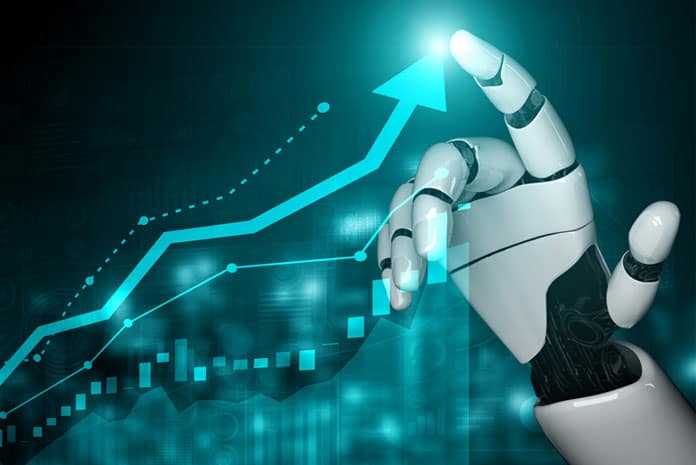 Stratus Technologies has announced Stratus ztC Edge's availability in India Stratus ztC Edge joins Stratus ftServer® as Edge Computing platforms available in India.
Across industries, organizations face the need to transform legacy architectures, capture and secure data, and continuously run applications at the operational edge. Robust Edge Computing platforms solve the inherent challenges of bandwidth, latency, and security at edge locations to enable IIoT devices and data acquisition. Through continual collaboration with partners and Independent Solutions Vendors, our users can further benefit from Stratus' valuable Edge Computing platforms, services, and consulting, to achieve peak performance of business-critical applications and operations.
"ztC Edge expands the ability for SIs and end users to scale deployment of business-critical software in edge environments. The platform's built-in virtualization makes applications portable, while also providing greater availability, resilience and data protection than other platforms in the market." said Lin Hoe Foong, Managing Director of Stratus. "Through strategic collaboration with our partners, we deliver teams across industries the best-in-class Edge Computing platforms that increase productivity, reduce downtime, streamline workloads, and drive cost savings to jumpstart our customers' digitalization journey."
"With the acceleration of industrial automation, organizations are under constant pressure to improve operations and ensure applications at the Edge work in unison with their enterprise systems in the datacentre or cloud to optimize business performance," said Imtiaz Javeed, Product Manager and Technology Lead, Rockwell Automation India. "The PlantPAx® Solution-in-a-Box, which will now be available in India, provides impressive balance of performance, cost, and easy implementation that is well suited for an array of industries. We are certain that our partnership with Stratus will provide our customers the right tools to help them win in the Edge Computing space."
"Stratus Edge Computing platforms deliver operational advantages at the edge to customers in the Defense industry who require continuous monitoring and real-time analytic capabilities, while eliminating potential downtime, financial and reputational risk," said K.Muralidhar Reddy, Managing Director, Apoorva IT Solutions Private Limited. "Being in the integration business for over two decades, we help customers in all aspects of integration, strategy, implementation, management and support. With Stratus' smart, secure and turnkey solutions, customers can now overcome challenges around remote operation, OT and IT convergence, and automation. Through our collaboration, we are confident in providing the best-fit solutions and we look forward to making the journey towards digital transformation seamless for our customers."
ztC Edge is Redefining the Edge
Stratus ztC Edge is a secure, rugged, highly automated Edge Computing platform that helps increase operational efficiency and eliminate downtime by simplifying and protecting business-critical applications. Purpose-built for operational technology (OT) while meeting IT performance and security requirements, ztC Edge is simple to deploy, protected from interruptions and threats, and operates autonomously. The zero-touch Edge Computing platform can be quickly installed at a single location or across multiple locations without the need for specialized IT skills.
ztC Edge is a proven computing platform that has helped Stratus customers across many industries reduce their operations and maintenance costs, minimize risk of data loss, and ensure continuous availability for business-critical operations.
ftServer is the foundation for Complex Software Deployment at the Edge
Stratus ftServer enables organizations to run business-critical software and processes with no downtime, backed by the company's industry leading fault tolerance, system monitoring, and support for simple, protected, and autonomous operation. Combined, ftServer's reliability, virtualization, and performance provide teams with the ability build edge-in architectures to modernize infrastructure, and deliver new insight and greater visibility on operations.