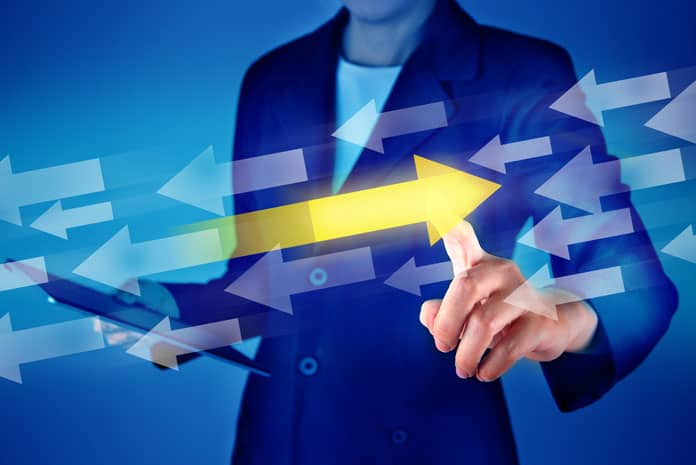 Synechron Inc. is expanding its Insurance Service practice as it announces the successful certification of more than 105 individuals across their US and India locations in the Retirement Plan Fundamentals (RPF) educational program. Offered by the American Society of Pension Professionals & Actuaries (ASPPA), the preeminent national organization for retirement plan professionals, this RPF certification reinforces Synechron's capabilities in Retirement Plan Platform services, strengthening their already impressive BFSI credentials and reaffirming their commitment to building capabilities and talent.
With their cutting-edge InsurTech accelerators and the recently announced partnership with Unqork, Synechron is well on its way to accelerate digital initiatives for Insurance services. These RPF certifications allow Synechron professionals to further nuance their expertise in the end-to-end retirement plan market, its plan administrative processes, requirements, intricacies, and best practices. To develop deep domain knowledge across the technical spectrum, Synechron has ensured that the certification covers business analysts, technical delivery leads, developers, project managers, quality assurance analysts, as well as solution and technical architects within their insurance services practices. This specialized knowledge combined with professional development and industry standard certification perfectly aligns with Synechron's major focus on upskilling its teams and investing in talent. In addition to enhancing Synechron's insurance industry domain knowledge and expertise, these milestone achievements will certainly reap manifold benefits for their impressive array of insurance business clients. Following its early successes, Synechron has made the RPF course and certification mandatory for all new hires within the insurance solutions business.
The professional RPF certification process follows an intensive educational track that includes six rigorous modules focusing on the fundamentals of the retirement industry. The training covers topics ranging from the Lifecycle of a Plan, Contributions, Distributions and Loans to Testing and New Business. This self-paced professional learning track is taught through downloadable study guides, online interactive practice activities and resources, along with separate module assessments.
Remarkably, Synechron has achieved this rare feat of RPF Certification for a 100+ individuals within a six-month time frame. This is testament to Synechron's commitment to providing best-in-class insurance solutions, forming key alliances and partnerships with top digital-first insurance industry technology providers, continuing to attract and upskill top technology talent, and building capabilities across all global offices.
Mihir Shah, Managing Director, Head of Europe, Middle East and APAC at Synechron said, "Synechron has a strong and growing presence in the Insurance services industry and these RPF certifications further enhance our credentials. The advantage of this having been achieved by 100+ individuals across our insurance teams is that it has enabled Synechron's techno-functional experts to develop a very nuanced and strategic understanding of the changing insurance landscape. This is critical as it allows us to supplement our existing deep domain expertise with even more forward thinking, competitive and resilient solutions for our clients. We appreciate all of our RPF-certified professionals who continue to upskill and deliver unmatched services to our clients." He added, "This specialized domain knowledge paves the way for our teams to innovate new retirement plan processes and provide critical solutions to insurance business challenges."
Tiffany Hanks, Director of Education Sales at American Retirement Association said, "We are pleased to offer our RPF Certification program as an outstanding way to educate the retirement plan industry's broad array of professional participants the fundamentals of today's retirement plan marketplace. We are equally delighted that Synechron has seen the value in our program and chosen to include that as part of its focus on upskilling its technical talent teams." She added, "The availability of this program as part of a well-rounded educational curriculum is an essential element of our commitment to develop educational initiatives that meet the need for deeper and broader knowledge opportunities for retirement plan professionals in this complex field, no matter their career ambitions."