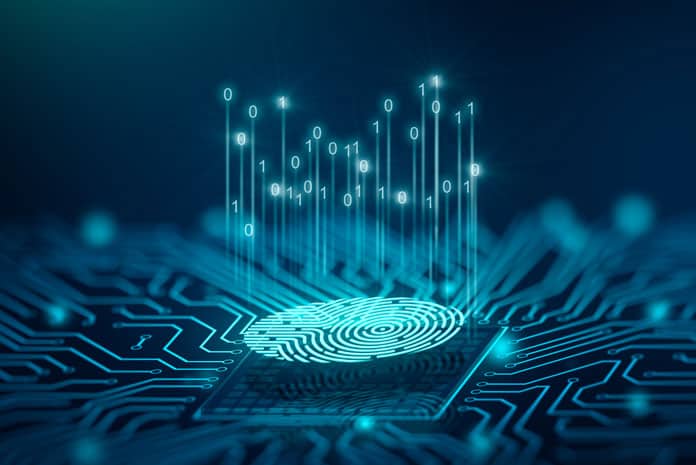 Veeam Software kicked off its annual user conference, VeeamON 2022, the Modern Data Protection Conference of the Year, delivering a rich, hybrid experience to almost 45,000 registrants from across the globe. Outlining the company's vision for data protection across Cloud, Virtual, Physical, SaaS and Kubernetes environments through a blend of on-site and virtual experiences, VeeamON 2022 features keynote sessions from Veeam's leadership – including new CEO, Anand Eswaran, and Danny Allan, CTO & SVP Product Strategy – guest speakers from HBC and KASIKORN Business-Technology Group [KBTG], among others, and provides valuable insight to help customers and their partners who are looking to accelerate their data protection journeys.
"It is a thrill to host VeeamON 2022 as an in-person event for the first time since our Miami event in 2019," said Anand Eswaran, CEO at Veeam. "While we've all made the most of virtual experiences over the past couple of years, there is no substitute for real-life engagement.  At VeeamON 2022, we are not only sharing our vision for the future of data protection, but also celebrating the fact that Veeam is now the tied #1 data protection vendor in the market and that we have delivered 25% ARR growth Year-over-Year (YoY) for Q1'22, with our Cloud, SaaS and Kubernetes businesses all growing significantly. While the macro trends facing the IT industry provide many challenges, such as the threat from ransomware attacks and the global adoption of multi-/hybrid-cloud architectures, we, as a community, have rallied together to deliver the most robust solutions to our customers."
Over the past year, Veeam has unveiled more than 30 product updates including Veeam Backup & ReplicationTM v11a which includes the cloud-native solutions to protect data across AWS, Azure and Google Cloud. These innovations ensured Veeam enjoyed a record FY21, reporting 27% ARR growth YoY, with Veeam Backup for Microsoft 365 business growing faster than expected with 73% YoY growth and Veeam Availability Suite™ growing over 36% YoY. This success has continued during Q1 2022, with Veeam reporting 25% ARR growth YoY, and a 78% increase YoY across its subscription business. Thanks to such consistent performance, Veeam is the tied #1 provider worldwide during 2H'21 in IDC's DR&P market[1]. In the latest IDC Semi-annual Software Tracker, 2H'21, Veeam had the fastest revenue growth in the worldwide data replication and protection (DR&P) market among the top five vendors, all other vendors combined, and overall market average. In fact, Veeam's YoY growth was more than double its nearest named top five competitors in the market.
"To be tied #1 in the market is a huge achievement, not just for Veeam but our entire ecosystem, and we want to thank our customers and partners for making this a reality," added Eswaran. "The entire Veeam team is obsessed with driving customer success, but to see this recognized is terrific. During VeeamON 2022 attendees will hear how Veeam's roadmap for the rest of this year and into 2023 will deliver more breakthrough innovations; innovations that will help customers drive business efficiency and agility, protect their data no matter where it resides, and ensure that they are well prepared for the next stage of digital transformation."
At VeeamON 2022, Veeam is also releasing the findings of its inaugural Ransomware Report.  An independent survey of more than 1,000 IT leaders, who had suffered cyber-attacks, revealed that on average, 47% of an organization's data is encrypted and only 69% of that data was recoverable. Just as alarming, the survey showed that paying the ransom does not assure recoverability, with 94% of attackers attempting to destroy the backup repositories as part of the attack and over half of companies admitted that their cybersecurity protocols require a complete overhaul or significant improvement to protect against growing threats. In 2021, only 19% of organizations were able to recover their data without paying the ransom; Veeam's focus is helping the other 81% of global organizations make that same claim moving forward.
Community is at the heart of VeeamON 2022 and while the company is focused on sharing knowledge with its customers and partners, it is also committed to the future generation of IT professionals through its support of Girls Who Code. VeeamON attendees, whether attending virtually or in-person, can help make a difference to close the gender gap in technology.  Attendees are encouraged to step into the VeeamON 2022 photo booth and take a photo or video to show their commitment to the next wave of IT professionals and select Girls Who Code as their charity of choice, and in doing so Veeam will make a donation on their behalf.
"At Girls Who Code, we understand that it's not enough to foster a passion for computer science among girls and young women. We also need to build pathways to ensure that they are given equal access to opportunities that turn their interest into lucrative and exciting careers", said Tarika Barrett, CEO of Girls Who Code. "We're grateful for our partnership with Veeam as we work together to close the gender gap in tech, level the playing field for our most marginalized students, and build an inclusive tech workforce that's representative of the diverse world we live in today."