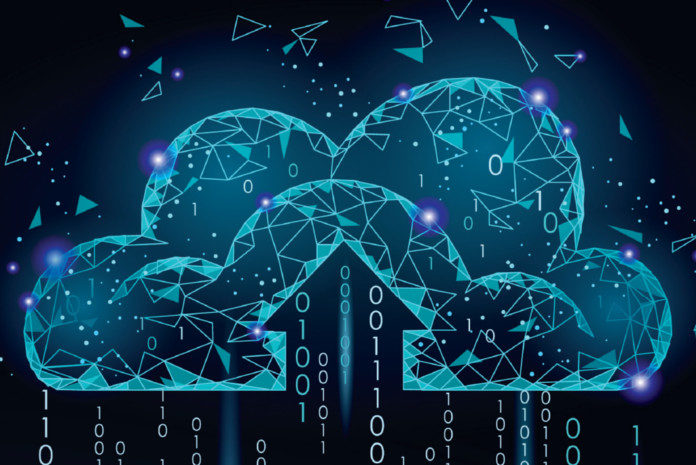 For getting maximum benefits out of advanced cloud computing, organisations need to create high-level cloud strategies and measure the factors driving its growth. An analysis of why cloud computing is so essential for businesses and the immense opportunities it presents for partners
Today the world of web is beyond the communication medium. Many aspects of our lives and businesses have moved online, and hence there has been a tectonic shift in the cloud services. Cloud computing is one of the most interesting topics in the technology and business world these days. In fact, in past few years cloud is not only used as a tool but the focus has shifted towards how one can use it for achieving business goals. David W Cearley, Vice President and Gartner Fellow, Gartner Research, says, "Organisations that do not have a high-level cloud strategy driven by their business strategy will significantly increase their risk of failure and wasted investment."
Factors influencing adoption and growth of cloud computing
Some of the major reasons for the adoption and growth of clouds are cost-effectiveness, optimum resource utilisation, unlimited scalability of resources, and easier maintainability. Srinivasakumar Swaminathan, Director, Digital Track Solutions Private Limited, says, "The cost-saving benefits and ROI, lower total cost of ownership, rapid Implementation with little upfront capital, agility, flexibility, and scalability are some of the driving factors behind cloud computing growth."
Varadharajan Krishnamoorthy, Director, Clouds Direct believes that agility and cost-effectiveness are the main drivers which are responsible for the growth of cloud computing.
Gaining traction in SMB
There was a time when high-cost technologies were only available to large companies. Now, because of cloud, not only the big businesses even small to mid-sized companies can also access high-cost technologies. A lot of companies have migrated them on the cloud. "Cloud is always the first choice for the companies who are thinking of IT deployments. SaaS has been gaining great traction across mid to large companies. Developer-centric cloud services are gaining higher growth with mid-range companies as it is very cost effective for them and increasing adoption in large companies as they move slowly from their data center to cloud," explains Krishnamoorthy.
Swaminathan points out that cloud computing is gaining traction as benefits become irresistible. Large enterprises have subscribed to cloud computing solutions that are integrated with advanced cloud computing technologies and SMBs adopted it depending on their business requirements. Now, IaaS (Infrastructure as a Service), PaaS (Platform as a service) and SaaS (Software as a Service) are becoming more widely used than traditional hosting options. Larger organisations are losing their data centers and more likely to make use of cloud computing services. "Cloud computing is gaining traction across various business verticals because of the operational efficiencies it brings with it, and the way it enables the automation of business processes and improves profitability, being able to operate across a variety of geographical locations, work can be done from any location, at any time, provided there is Internet access. It simplifies the IT infrastructure of the organisation, which means less hardware to maintain, less IT man-hours, lower overheads and fewer headaches,"
he adds.
Benefits of cloud practice
A lot of instances can prove why cloud practice is beneficial and how techies can maximise its advantage and how they use it as a platform for their project needs. "Top 200 brands in BFSI, ITeS, manufacturing, hospitality, and education practices are our repeat customers for our 100+ complimenting and compelling offerings around Data, Network and Application (DNA of every biz) protection, optimisation and transformation needs. We have partnered with 500+ CXO's over the last three years, in their journey to make their data center agile and flexible to burst into multiple public clouds and manage both on-premise and cloud apps and instances seamlessly, in line with business needs. We have seen the BFSI and ITeS verticals leading from the front in these initiatives. The Government vertical is catching up big time with most g2b and g2c services being delivered on internet or mobile or both," states Krishna Raj Sharma, Director & CEO, iValue InfoSoultions.
"Leading Indian Non-Banking Financial Companies wanted to deploy FinnOne application, a web-based global banking product that supports banks and financial solution companies to deal with assets, liabilities, core financial accounting and customer service. Umbrella team helped the customer to deploy infrastructure and host this application, adhering to security stipulations of the financial industry. Umbrella has set up a Direct Connect between customer datacentre and AWS Mumbai region, deployed OS hardening specific to security requirements; set up IPSec tunnel with partner CIBIL connecting production and UAT VPCs, and integrated Commvault with AWS for backup automation," says, Sanjay Agarwal, Co-Founderand& Managing Partner, Umbrella Infocare.
Though today if we look at the technology scenario, we cannot deny from the fact that cloud computing has become equally important for non-techies too.
Transforming the business model needs
Punit Thakkar, Founder & CEO, Shivaami Cloud Services, explains how the cloud can transform the business model and offerings. He says, "We are born in the cloud company, so cloud has always been a sweet deal for us, working with the cloud is like walking along with the technology. So we always have the latest technology offering for our customer, in that case even our customer is up to date with the technology." He further adds, "Our latest offering for our customer is that we are the one-stop cloud solution provider for our customer. By one stop I mean be it anything on the cloud, be it data security, data backup, cloud infrastructure or SaaS product, we have it and we are ready to help you with the requirement you have. To name a few, we have G Suite, Chrome, GCP, AWS, Azure, Office 365, Viami Backup, Google Vault, Spin Backup, Spanning, G Control to name a few."
Witnessing growth
Agarwal believes that being a focussed major player in the cloud area has definitely helped the company being relevant and grow approximately 100 per cent YOY in the last four years. "We expect to maintain this momentum in the next couple of years as well. We have seen major growth since services providers like AWS, Microsoft, etc., have set up their data centre in India. Also, large focus of GOI and corporates on digital transformation, better internet connectivity and GDP growth of more than 7.3 per cent is driving the growth of cloud adoption. Agility, flexibility and lower application roll-out time is helping organisations deciding for cloud adoption."
In terms of their Y-o-Y growth, Thakkar mentions, "We have a 300-400 per cent Y-o-Y growth in our business. The major trend that I see is that the country is accepting technology very rapidly, there is a value in the cloud and hence cloud technology is being accepted. We have customers ranging from one employee to 10,000 employees."
Streamlining internal processes
To a large extent a company's digital transformation decides its success. Streamlining the internal process is important for them because it helps them in attracting customers and retain them. Not only for the clients but leveraging cloud is for their betterment too. Explaining the need of leveraging cloud for streamlining the internal processes, Harikrishna Prabhu, Director, Technobind Solutions, says, "All our applications, internally, is on the cloud only. We are a new generation company and we believe in being on the cloud. We have seen customers mostly leveraging the cloud to streamline their internal process. Given the complexities in the shifting the computing landscape, deploying the right strategy to harness benefits from cloud computing is crucial. A lot of customers are now adopting the Cloud-First strategy. Today most of the mid enterprises have started moving their secondary and tertiary application to cloud. We have a dedicated cloud service business unit. We work with partners to help their customers adopt cloud. We have certain tools that help customers manage the cloud and optimise the cost. We provide services like data migration to cloud. DR on cloud, backup to cloud etc."
Sharma reminds that he has seen the majority of ITeS and BFSI customers leveraging the cloud to streamline their internal process for expediting response to external stakeholders. "Some of the use cases are testing environment provisioning, running proof of concept for customer applications, seasonal peak load management by leveraging public cloud on top of the private cloud, running BCP on the cloud for critical apps to ensure high availability, etc.," he adds.
Dealing with IT budgets
Budgeting is a critical aspect for any business. It outlines the organiation's goal. Every organisation has different thinking line and strategy for their budget. In terms of cloud, different IT leaders have different thoughts. Ajith Mathew George, Co-founder & Director – Technology at SYSFORE, says, "IT budgets are never skewed. People who are part of the purchase committee sit with the traditional notions, hence new technology adoptions always get delayed. Most of the companies under utilise their budgets without actually looking at the overall business growth. Today, growing businesses need mature cloud services and partners to achieve lower operational costs covering deployment, world class security and management capabilities, which is increasingly seen accepted by customers. With Sysfore EASE, we provide up to 30 per cent cost reduction through automation and optimisation."
Prabhu is of the view that now companies can utilise their budget more proficiently.
He states, "Every customer today, whether it is BFSI, the Government or manufacturing, has started to look at the cloud and they have started budgeting in terms of cloud adoption. The entire budgeting can move from CapEx to OpEx. Gone are the days when hardware or software was purchased with three years or five years warranty and block the funds, today we can talk about the subscription models. It could be quarterly, half yearly or annually. Like this, we are not blocking the entire fund. This is not the CapEx model. It is becoming easy for customers in managing their budget."
Broadening the horizons
Cloud computing companies are enjoying growth and this growth is opening a huge door of opportunities. Most of these companies have focused expansion plans with respect to this business. Like Agarwal states, "We have a good presence in Delhi NCR and have started building a cloud team in the west region (Mumbai), which will be in place by January 2019. We plan to start the south region by Q2 1920. Apart from cloud infrastructure deployment and migration, we are adding capabilities on BI/ML and analytics and cloud native business applications. In terms of revenue, we plan to continue to grow 100 per cent YOY for the next two-three years."
In terms of their expansion plan, Krishnamoorthy mentions, "Our focus so far is on the business users side. Going forward, we want to expand to support IT organisations and developers on their innovation journey.
Revealing his plans, George says, "Cloud business is growing at over 200 per cent and to maintain this pace the first thing is that we will not go the traditional way, we will have work continuously for upskilling our resources. The level of growth and technology is so high that one is always needed to be upgraded." Also, the technology keeps on changing. It is not necessary that whatever technology being seeing on the cloud today, remains the same tomorrow. It will change and develop according to the industry needs. Hence, up-skilling will be a key focus.