Hewlett Packard Enterprise's (HPE) hands-on US$500 million investment in India underscores its long-term commitment to grow the company's operations, manufacturing and employee base in the country. It will also help in increasing HPE's R&D and services exports, as well as investing in technology initiatives to drive positive change for local Indian communities. Additionally, to support India's continued growth as a strategic market for global business, it plans to increase its workforce by hiring engineering talent with expertise in areas of artificial intelligence (AI) and networking. HPE has also begun the construction of a high-tech extension of its Mahadevapura Campus in Bengaluru which will enhance the employee, customer, and partner experience and foster a culture of innovation.
While HPE is all geared up to excel the ever expanding capacity and motivation, encapsulating everything of the technology world from hardware, to cloud, to networking, storage and you name it; its channel partners have been the crème de la crème stakeholders in this entire journey.
"We are and we will continue to be a partner-led company and that will not change. Our key channel priorities for 2020 are to recognise and reward the value add of our partners, enable partners via the right competencies, certifications, learning paths and access to demonstration equipment, and to ensure we effectively serve the partner ecosystem including meeting the needs of all the differing types of businesses we partner with today," exclaims Paul Hunter, SVP, Worldwide Partner Sales, HPE.
With the goal of offering everything as a service by 2022, HPE is focused on guiding and supporting its partners through this journey. It has introduced several new offerings under HPE GreenLake in the recent months and will be developing more offerings throughout the next year. SMB will also continue to be one of the core priorities for the channel-led business, and by 2020 there shall be further investment in the portfolio, initiatives to increase demand generation, and the systems experience as well.
"HPE and our channel partners together form the best possible combination that customers can aspire for. I am focused on our journey together this year and remain focused on investing where the customer demand is to ensure mutual success," says Hunter.
Growth areas and India success story
One of HPE's fastest growing businesses is Aruba networking. "We are very happy with the way partners and customers have embraced our portfolio of wireless LAN networking leading us to become market leaders," says Som Satsangi, MD – India, HPE.
"From a data centre standpoint, hyperconverged infrastructure (HCI) is one of the fastest growing technologies. With our SimpliVity offering we are well placed to meet the growing demand for these types of solutions. As we navigate the data era, at the high end of storage we have refreshed our product portfolio and launched Primera, the industry's first and only data storage platform that promises 100 per cent data availability. In line with the increasing adoption of containers in enterprise IT landscapes, we have recently announced the HPE Container Platform (HCP). It is the industry's first enterprise-grade container platform designed to support both cloud-native and non-cloud-native applications using 100 per cent open source Kubernetes – running on bare metal or virtual machines (VMs), in the data centre, on any public cloud, or at the edge," informs Satsangi.
"We are a partner-centric company and over 85 per cent of our route-to-market in India is indirect. Channel partners are our strength and they are at the core of our business. Every milestone that we have achieved in the past several years, we have done it on the strength of these long standing relationships. Partners take our technology solutions and turn them into use cases with some of the largest companies to some of the most promising emerging businesses in India. I would like to convey my gratitude to all our partners and congratulate them for every landmark we have crossed together," he reiterates.
"Overall if you look at HPE's strategy, there will be two or three primary strategies that the company is driving. The first one is 'everything as a service', which is a consumption model which HPE terms as GreenLake. It is one of the most important pieces of the business and it is in an expanding mode. Our channel partners are playing a pivotal role here again. Seventy per cent of the overall business is happening as-a-Service, through our channel partners," informs Joybrata Mukherjee, Director – Sales, Channel, SI, Alliances and Service Providers, HPE India.
HPE's overall go-to market and route-to-market is pivoted around channel. "For instance, in the SMB space, we will not do any direct business at all. It's our commitment to our channel partners that whatever business we do in this space, goes through channel. Moreover, on the large enterprise front, where we have an incumbent partner and we are very strong as HPE, we are tightly coupled with those partners. It's a kind of a joint engagement between partners and HPE. So, the first choice of refusal is with the partner if he doesn't want to do the business. But our preferred route-to-market for all our enterprise accounts is the partner," adds Mukherjee.
Adding to this, Hunter says, "As HPE demonstrated through some primary research findings, IT decision makers say as-a-Service will be crucial for their company's future, competitiveness and growth. It's a big opportunity for our partners to be able to seize and it's been important for us to listen to the channel needs and deliver the right support. The fact that our proposition was designed with our partners for their customers, means it is a great fit for their business. We are helping our partners transform in the 'aaS era' in several dimensions."
HPE is investing in specialist sales people to work with its partners to help close new deals. This is a new way of selling to new buyers and brings up new obstacles, according to Hunter.
"We have found that in the first instance, we need to be available to help our partners and position the proposition correctly as well as close the first deal. Coupled with specialists, we are doubling down on partner enablement, consulting with our partners on the implication for their business as they evolve the mix of their recurring revenue stream, as well identifying the key changes they will need to make to be successful. This includes working with the sales teams to ensure the proposition is clearly understood and the opportunity is created in the right manner. The other part of the jigsaw puzzle is speeding the ease to quote and close Greenlake deals. This involves rolling out our Quick Quote tool for faster pricing and simplifying the terms so that partners can bring a deal to fruition faster," Hunter further adds.
The last year has been quite intense for businesses across the spectrum. While the early part of 2019 witnessed the largest voting exercise on the planet, in the second half, there has been disruption with the outbreak of Covid-19.
"At HPE, we have been fortunate to continue having the trust of India Inc. We have maintained our leadership in the server business. We are making strong progress in our storage business, and in networking business we have seen the emergence of Aruba as a leader in the wireless LAN segment. From a services perspective, we witnessed several successful wins in smart city projects, and our differentiated as a Service offering GreenLake has seen a sharp ramp in business," informs Satsangi.
Recently, the company launched HPE GreenLake Central, its a hybrid cloud-as-a-service platform that provides businesses a consistent cloud experience for all their applications and data. All this is offered through an operational console that runs, manages and optimises the entire hybrid IT infrastructure.
HPE Pointnext Services
HPE Pointnext combines its highly successful technology services consulting and support groups to create one world-class services organisation. Through it, HPE will not only offer customers the necessary technology infrastructure and tools, but also join them on their journeys to digital transformation. For instance, SBI is working with HPE Pointnext consulting on end-to-end engineering to reinvent its physical data centre footprint. It is one of the first banks in India to adopt a three-way setup to deliver full redundancy, with a main data centre, a hot-site replica, and a disaster recovery facility for maximum resilience. A new modular, 9 megawatt, 43,000 square feet, Tier III (99.982 per cent availability) data centre is operational.
Recently, HPE engaged with Indian Oil to drive digital innovation and accelerate business growth through one of the world's largest SAP HANA migrations. HPE Pointnext Services provided everything from advisory services, to design services spanning infrastructure architecture, backup, high availability and disaster recovery, to implementation and testing services. The HPE Pointnext Services team continues to provide on-site monitoring and support of Indian Oil's systems around the clock.
---
---
HPE channel partner enablement
HPE launched a "membership acceleration" approach more than a year ago, that accelerates partners that successfully sell the more complex solutions. Through a "more for more" approach, HPE rewards partner investment in developing their skills and selling high-growth solutions through higher compensation and expanded benefits.
Deeper skillsets differentiate partners from others in the market, and HPE differentiates itsel from its competitors in delivering an end-to-end competency curriculum – from reselling to building the solution practice and continuous learning opportunities for channel partners. Enhancing the learning opportunities for partners means they have more opportunities to develop their solution selling skills and ultimately win more sales and drive their profitability. The company's recent enhancements have made it even easier and more rewarding for partners to learn and gain the skills they need to sell more – embracing an outcome-based consultative selling approach.
Since HPE rolled out Tech Pro Community, it has transformed into a fully-fledged 360-degree community with a global, online and physical presence, providing its technical partners with support, recognition, and real time collaboration to secure sales. HPE has given the community easier access to all the relevant assessment tools, sizers, configurators, TCO tools, product and solution information tools, and reference architectures they need to win.
Improving its partners' experience and speed to work with it is a priority. HPE understands that seeing is believing, and access to demo equipment can be essential to securing sales. HPE demo equipment, across its entire portfolio, has been made available to all levels of business partners with reimbursement and leasing options. Its partner demo programme has been recently enhanced with new options, easier access and higher discounts to help drive new business.
The new online, single configuration tool, One Configuration Advanced (OCA), has been designed to provide real-time insights, enabling technical users to quote for cost optimisation, quote for availability, or design for power optimisation. Over the past year, HPE has optimised OCA performance for faster page-load times, enhanced multiple bundle functionality and extended the portfolio to include all its product lines to support more partner sales. It has also enhanced Integrated Quoting (IQ) across the globe so partners can benefit from a single integrated configuration to quoting experience – now with HPE Edge (Aruba) product lines included. One of the best things about the roll out of OCA and IQ is that it puts its internal sales teams and partner sales teams on the exact same tools and with the exact same views which better enables co-selling without confusion.
HPE also provides a lot of face-to-face, focused training for its partners' employees. It also has a strong, dedicated partner facing organisation which is called the Partner Business Manager (PBM). PBM is a business manager from HPE, who works with specific focused partner for the overall business of that partner. Around 70-80 per cent of most of its top partners' business is with HPE. It looks at their overall business model, and their profit and loss analysis. The PBM is assessed by evaluating the happiness index of the partner, how profitable are those partners and overall, how healthy is the partner business with HPE.
"From a technology perspective, and bearing in mind that we are in the data era, we are focused on data management solutions, and workload specific solutions for AI and analytics. Our portfolio of solutions includes very robust software IP like BlueData and MapR that has been integrated with our best-in-class hardware platforms, to make them very compelling solutions. Further with CRAY now in our HPC portfolio, we are ready for an era that will witness novel use of data and data sciences," informs Satsangi.
Data and connectivity are amongst the key factors for growth in India, and Aruba is ideally poised to facilitate this growth by leveraging its strong intellectual property and mobile-first philosophy. More recently, HPE has seen the emergence of Aruba as extremely competent for wireless LAN in the country. With telcos rolling out 5G networks, and Wi-Fi 6 technology coming to market, Aruba has a set of enhanced products and announcements in the course of the coming months and quarters. The company plans to initiate manufacturing of Aruba's portfolio of mobility and IoT solutions in the country and this will allow Aruba to rapidly innovate networking solutions, which offer benefits in support of the Digital India agenda and to customers across the country.
________________________________________________________________________Partner Speak
Anirudh Shrotriya, Managing Director, Shrosystems
For how long have you been associated with HPE? What has been HPE's contribution in your growth?
Our association with HPE is over 2 decades strong, and they have been one of the main pillars in our growth story, what has worked for us is the wide portfolio HPE has, its strong brand presence, a great channel policy and ever helping and friendly HPE staff. In fact, I am proud in saying that HPE is the best Channel focussed company in the world.
Please share some use-cases which highlights how you in collaboration with HPE have been able to offer an enhanced solution for the end customers.
We helped deploy a Storage-as-a-service solution at the R&D department of a large customer, the user wanted a model where he did not have to keep worrying about the storage growth, the product obsolescence, the day to day services requirement and the downtime impact to his business users. So we along with HPE came up with their latest As-a-service model which addresses all these pain points and offers the customer a public cloud like experience in their own data centre, the project was a great success and in turn gave Shro and HPE the customer stickiness that we were looking for.
How is HPE's Partner Ready Program benefiting you in addressing the customer requirements?
The HPE partner ready program is built for growth and aligns perfectly with the current customer requirements, it rewards partners on solution based selling and encourages partners to position as a service and consumption based models to customers.
What kind of support do you receive from HPE in terms of building capabilities and competencies?
HPE organises continuous trainings and enablement programs for both F2F and virtual formats tuned to their portfolio which helps us partners hone our skills and position the right technology solution to our customers. The HPE certification requirements are updated regularly as per market and technology needs and is a necessary parameter for maintaining the medallion status.
________________________________________________________________________
Partner Speak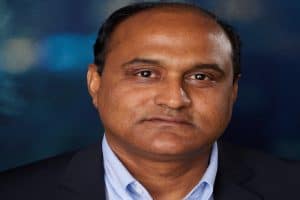 Gurunath Prabhu, CEO, STI Infotech
For how long have you been associated with HPE? What has been HPE's contribution in your growth?
Our association with HPE is more than 20 years. We have been accredited "Platinum Partner" status for many years now.  HPE has always been a Partner focused company and true to any business collaboration, we have a proven record of accomplishment of trusted partnership and mutual consistent investments in our businesses. Today 60 percent of our overall revenue is through HPE products and related services. We have seen tremendous success in our joint engagement with our customers, which have always been mutually beneficial. HPE has always taken lead in innovations and has helped us to expand and address opportunities and increase our stack of solutions that we can deliver to our customers.
Our business is highly competitive and HPE's consistent investments in the renowned Partner Ready Programs have helped Partners remain healthy so that we can invest in talent, skill sets and technologies to serve our customers better.
Please share some use-cases which highlights how you in collaboration with HPE have been able to offer an enhanced solution for the end customers.
HPE innovative solutions have helped STI to win large solution led deals. While there are many use cases, I would like to highlight a recent win on HPE GreenLake. The customer is a reputed player in Real Estate having developed more than 50 million Square feet area and 40 million more in the pipeline, across residential and commercial properties. They already had SAP ECC 6.0 deployed in their in-house DC and were looking at cloud for their ERP upgrade to SAP HANA. Our primary competition was against all the three large public cloud service providers. We collaborated with HPE, leveraged their GreenLake for SAP HANA solution stack, and with STI Project management and implementation skills, were able to win this strategic deal. Our joint engagement helped the customer with the following benefits
An on-prem solution
Removed the unknowns associated with bandwidth, latency, security and allowing to effectively having more control
Complete control on SLA's and availability, wherein in the cloud offerings the service provider decides when you get application updates and which version you run. HPE GreenLake for SAP HANA lets one control when specific application upgrades are applied.
A total solution and an added advantage of pay-per-use
How is HPE's Partner Ready Program benefiting you in addressing the customer requirements?
HPE partner program is an industry leading partner program to ensure overall health and development of HPE partners.  Apart from higher rebates structure, which in my view is the best in the industry, HPE also emphasises and encourages partners to validate their sales and technical skills through "HPE Partner Ready Certification", which has helped us enormously to address customer needs.
This program also provides a plethora of sales and marketing resources. HPE solution selling "Sesimic" platform has helped us to get contents to justify our value proposition to customers.
Through the digital marketing program, we have access to HPE digital assets to reach out to our customers. Whether it is market development fund or demo programs, HPE has put in substantial efforts and investments to enable us to address opportunities in this competitive landscape.
________________________________________________________________________
Partner Speak
Arif Poonawala, Director, Unique Solutions
For how long have you been associated with HPE? What has been HPE's contribution in your growth?
Unique Solutions is associated with HPE for over two decades now, holding experience in providing high quality, yet cost-effective, IT infrastructure solutions spanning data center, cloud, server, storage, networking, and security.
We are firm believers in long-standing and trusted relationships. As HPE has been always a market leader by all means of innovation and completeness in product offerings, complementing the diverse requirement of different customers.
HPE and Unique Solutions aim to help the customers stay steps ahead in the digital economy. HPE has tremendously contributed by setting a compelling example of digital transformation success story for its role in helping partners to overcome the barriers of complexity and unlock the value of oneself.
The keys to a strong partnership for us are ease of doing business and ensuring profitability. And HPE has gone above and beyond in both these areas.
Please share some use-cases which highlights how you in collaboration with HPE have been able to offer an enhanced solution for the end customers.
HPE has been both a partner and a mentor to us as we radically transformed the capabilities of our organisation and value to serve our customers at the edge and throughout our transformation journey.
With HPE's highest level of cooperation and service-oriented value addition, Unique Solutions is able to architect solutions based on leading edge technologies and give customers an unparalleled experience.
The best case to quote here would be our recent published case study in collaboration with HPE "Force Motors Chooses HPE Infrastructure to Forge Ahead on Its Digital Transformation Journey".
Customer at a glance:
India's leading fortune 500 company choses HPE's scalable, future-ready platform for a total IT infrastructure revamp to host its new and existing business-critical applications in alignment with its ambitions and digital journey.
How is HPE's Partner Ready Program benefiting you in addressing the customer requirements?
HPE being a partner friendly organisation, carry most respected and trusted relationship with partner community as a whole. They do great amount of investment for enabling co-branding, co-sale and co-deliver activities with the partner. To speak about their view, partner are always treated as the center of excellence for HPE.
The HPE Partner Ready Program has become a powerful force in driving the terrific growth, as it is designed to provide us with an unmatched combination of financial incentives and rewards and sales and field enablement, which helps us to continue to serve customers with their business growth. Above all the Partner ready program is the most effective "Partner Centric Program" in the industry.
What kind of support do you receive from HPE in terms of building capabilities and competencies?
Working with HPE, we have created superior technology that drives results for our customers, consistently deliver excellence and accelerate the success of our business.
Having said that, HPE's major share of investments focuses on conducting technical capability workshops followed by certifications. They also incentivise the partner on the process completion. A lot of motivation and focus from HPE is given to the partners in order to build those capabilities and excel the certifications. Also new innovated products and demo kits are available for partners so that they can create technical labs and do small POC's.
Partnering with HPE has really helps us in achieving an ideal environment for collaborative innovation, marketing, sales and testing. You immediately tend to gain access to the full breadth of HPE products for integration with your latest products.
HPE turns up consistently, not just when there is a big deal to be done, but to gain a deep understanding of our business, our customer focus and the value we provide to customers.
________________________________________________________________________
Partner Speak
Sachin S Rao, MD & CEO, Archon Consulting Systems Private Limited
For how long have you been associated with HPE? What has been HPE's contribution in your growth?
 We at Archon have been associated with Hewlett Packard, ever since our inception in August 2010. We have a team that is highly skilled and comfortable on HPE Technologies and are very passionate about positioning it in opportunities. A major portion of our business revenue comes with our alignment and collaboration with HPE.
Please share some use-cases which highlights how you in collaboration with HPE have been able to offer an enhanced solution for the end customers.
Enterprises in the Digital era and in the future are Edge centric, Cloud enabled and data driven and we along with HPE are focussed on addressing these opportunities in the marketplace. While we carry the entire products, solutions and services stack of HPE, we are particularly focussed on the hybrid IT value stack like HCI-Simplivity , Compossable Infrastructure – Synergy , Intelligent data platform with Nimble and Primera and the Aruba stack. Carrying Blue data and MAPR is helping us address customer's challenges with managing data. HPE's hybrid cloud strategy delivers choice and flexibility and the entire stack of offerings can be delivered-as-a service with HPE Greenlake. We can tell you as a system integrator that this innovative consumption model is a game changer for us and we can now compete and win with the public cloud players in the market. In the recent past we have had significant wins on HPE Greenlake, Synergy and the HPE storage portfolio with mid-tier enterprise, SMB and emerging start-up customers.
How is HPE's Partner Ready Program benefiting you in addressing the customer requirements?
Being in this ever-changing industry for such a long period of time, I can confidently say that HPE has one of the best partner program. Cutting edge technologies, innovative services, a loyal and skilled partner ecosystem and a comprehensive partner ready program keeps HPE flag flying high at the marketplace. The Partner Ready Program is the very backbone of our GTM with HPE and we derive our hygiene for business, market development, operational excellence and enablement for our internal teams from it. This program has a very relevant, updated training and certification tracks for enablement. Trust and transparency in the HPE-program brings the passion in partners like us. There is clarity in the rules of engagement and the partner portal has enough tools and assets to help us succeed at the marketplace. HPE management's commitment towards having the same resources and tools for the manged partner ecosystem as available for their internal sales and re-sales resources is very motivational for partners. The "Partner as a hero" initiative provides recognition to a partners effort at the world stage and the "HPE Engage and grow" program rewards and recognises partner sales and re-sales representatives which is very important for a partner organisation to manage and retain skilled resources.
What kind of support do you receive from HPE in terms of building capabilities and competencies?
HPE Tech pro and Marketing Pro enablement programs are by far the most industry leading initiatives. Also, it offers comprehensive training and certification tracks and easy access to learning resources. HPE enables access to many training boot camps and enablement events. The Periodic Technology Solutions Summit (TSS) conducted by HPE is an excellent platform for partner resources to up-skill and get certified across all or any technology streams. The HPE-MASE Certification is an inspirational accreditation for partner sales representatives. Also HPE gives access for partner employees to HPE Experience Centres to get enabled and Conduct Proof of Concept.