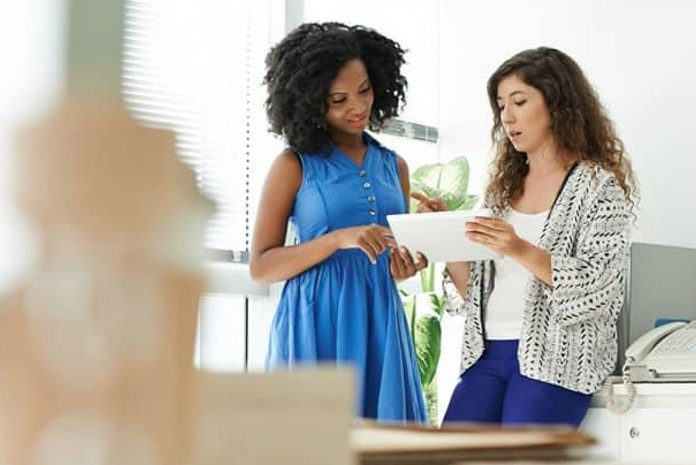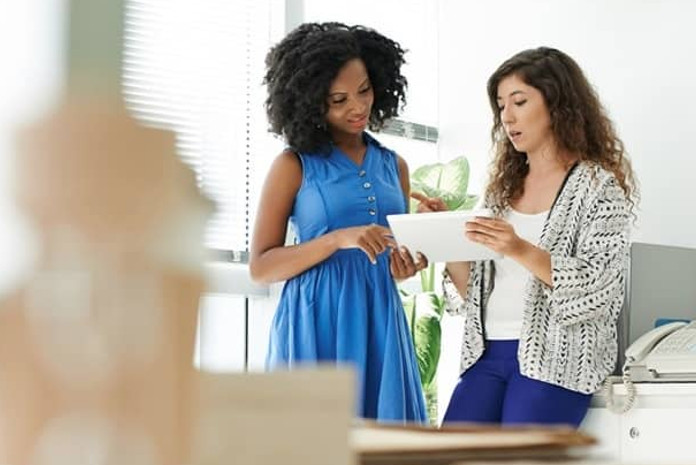 Zendesk, Inc. has released the company's latest global Customer Experience (CX) Trends Report, revealing immersive experiences are fast becoming a key differentiator for brands to stay competitive and help ensure customers remain loyal. According to the report, 61% of customers globally are excited about experiences that are natural, convenient and fluid. Customers are also expecting more from the brands they do business with, and a vast majority of them (80%) say their customer service standards have increased over the past one year.
"Customers have high expectations, less patience and more options when it comes to who they do business with," said Adrian McDermott, Chief Technology Officer at Zendesk. "This year, our CX Trends shows that this shift in behavior has prompted leaders to invest in technology that creates an immersive, yet seamless experience. These new standards of customer service are critical to boosting customer acquisition and loyalty, as well as profitability."
Immersive CX is evolving into the new standard, redefining how companies engage with their customers. This change stems from what people are increasingly demanding of brands today: that they meet them where they are, under their terms, through seamless and engaging interactions. Over the last several years, leaders have recognized how this transformation has required an expanded role of CX, prompting them to make major investments to remain competitive and meet elevated customer expectations.
In fact, 92% of Indian business leaders believe that the optimal customer experience is immersive and integrates naturally into what customers are doing. Roughly three in four of them say CX will be a much more important priority in the next 12 months, to the extent that 79% plan to increase investments into CX technologies in the same time frame.
"Business leaders in India are recognising the power of immersive experiences, particularly during times of economic uncertainty," said Vasudeva Rao Munnaluri, RVP India & SAARC, Zendesk. "They're facing a reality where 4 in 5 customers in India will switch to a competitor after multiple bad experiences. CX is fast emerging as the key to customer retention, and the good news is that 95% of Indian business leaders who have invested in CX technologies are already seeing a positive return on investment. Amid tighter budgets and rising costs, CX has the potential to put businesses on a strong growth trajectory, making it extremely important to future-proof any organization's customer base."
The 2023 Zendesk CX Trends Report consists of data from nearly 3,700 customers and over 4,700 customer service and experience leaders, agents, and technology buyers from 20 countries, as well as Zendesk Benchmark product usage data from nearly 100,000 Zendesk customers worldwide, ranging from small business to enterprises. This year's key findings highlight that Artificial Intelligence (AI), conversational experiences, personalization, customer well-being and sentiment, and integrated teams are the critical components that businesses need to deliver immersive experiences, which will shape the future of CX.
Customers want (and expect) AI to evolve
Increased investment in AI has not gone unnoticed, and customers are becoming more comfortable with its presence. Of those who interact with customer service bots on a regular basis, 71% of Indian customers say interactions with bots have become more human-like.
As customers enjoy richer experiences with bots, their expectations have also risen – 84% of Indian customers expect AI interactions will become more natural and human-like over time, and the ideal evolution of AI will enable customers to ask increasingly complex questions. In fact, Indian customers expect AI to have the ability to communicate in a conversational way (46%), offer personalized responses to queries (43%), tackle more complex questions (37%) and handle multiple questions (36%).
It's perhaps why 91% of business leaders in India are interested in learning about how AI is advancing customer experiences and becoming more natural. Currently, only 35% of Indian businesses have invested in AI/bots and 45% plan to invest in it in the next 12 months.
"The importance of AI and automation cannot be overstated. Customers and businesses appreciate the value of AI-driven support. We know that customers want their issues to be resolved within seconds or minutes with 85% of customers in India saying they expect to engage with someone immediately while contacting a company," said Vasudeva Rao Munnaluri. "And to meet this demand, businesses need to improve their capabilities to ensure AI-driven service is nearly identical to human support. The time to act is now, especially when delivering great CX is a competitive differentiator."
Conversational experiences empower customers
Customers are driving the rise of conversational experiences. They want fluid, friendly and natural interactions that put them in control and do not interrupt current tasks. For example, if a customer stops an interaction, they expect a new support representative to be able to easily pick up where the conversation last ended. In fact, 80% of customers in India spend more with brands that provide a seamless experience between all points of contact. And yet, less than two-thirds (64%) of businesses have implemented conversational customer service.
While customer expectations could not be clearer, businesses in India have been quick to catch up. Eighty-nine percent of leaders in the country have committed to reimagining customer service and 93% are interested in understanding how customer conversations will be at the center of all customer experiences.
Customers are eager for deeper personalization
According to the trends report, half the customers in India want companies to increase personalization in their wants and needs, whether it is online or in-store.
Unfortunately, most companies hold a narrow view of what personalization means and how to deliver it, with a vast majority of organizations in India playing catch up. Eighty-three percent of business leaders say that their organizations aren't collecting enough customer data to deliver personalized experiences. This is in direct contrast with what customers expect as 87% of them want businesses to have access to past purchases, context from interactions and other information handy.
If companies deliver personalized experiences, they have the opportunity to reap the benefits of long-lasting customer relationships – 90% of business leaders agree that deeper personalization leads to increased customer retention. Businesses in the country are beginning to recognise how customer service data is a treasure trove of information that can be used to deliver personalized experiences. Ninety-two percent of Indian business leaders say customer service data is valuable and should be leveraged for more personalization. And 78% say they plan on increasing personalization offered to customers.
Customer well-being and sentiment are reshaping CX
Businesses are unprepared when it comes to understanding customer emotions. Organizations have made efforts to improve customer well-being, but 91% of business leaders admit that their approach to dealing with customer emotions has been ad hoc. Companies across the world have not made strides in tracking emotional data in a more formal way. Only 22% of leaders and managers globally say that customer sentiment is used to personalize the experience a customer receives.
A negative experience with a company can cause real, lasting emotional damage and creates critics who will spread the word. In fact, two-thirds (66%) will head to the exit after even one unsatisfactory interaction.
The road ahead for CX
CX leaders have become increasingly aware of the benefits of creating immersive experiences, and recognize that support functions are capable of driving revenue. In fact, 72% of business leaders across the world believe merging teams and responsibilities around CX will increase operational efficiencies, and 64% already have plans in place to do so.
Business leaders  in India realize the critical role of CX in business growth – 91% say delivering great customer experience is critical to meeting business goals while 89% say it's critical to future-proofing their customer bases. It's possibly why 92% of Indian businesses plan on increasing their CX budgets in the next 12 months.
In 2023, companies in the country are planning on making some bold moves and innovating their customer service offerings with investments towards virtual and augmented reality (51%), the metaverse (42%) and voice assistants (41%).
"As we look ahead, providing excellent customer service will become even more important to build resilience and manage uncertainty," said McDermott. "The brands that invest in technology to provide a seamless, immersive CX will see a boost in customer acquisition and loyalty, and ultimately profitability."