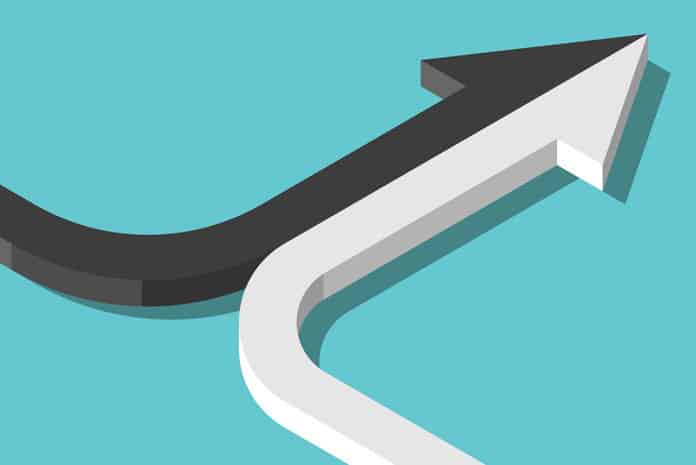 HP Amplify Executive Forum, HP Inc.'s annual partner roadshow, members of the HP executive staff kicked off the company's three-city partner roadshow. The white-glove event will provide partners from around the globe with the opportunity to learn more about the company's focus on continuous innovation, operational excellence and its optimistic roadmap for driving sustained partner growth in 2022 and beyond. The roadshow event opens in Palo Alto, followed by events in Dubai on August 28-30 and Amsterdam on September 1-2.
Hosted by HP's General Manager of Global Channel Organization Kobi Elbaz, the event features speakers from across the HP Leadership bench, including President and Chief Executive Officer Enrique Lores, President of Personal Systems Alex Cho, President of Printing, Imaging & Solutions Tuan Tran, Acting Chief Commercial Officer Luciana Broggi, and Chief Supply Chain Officer Ernest Nicolas.
"HP has a long-storied history – built over decades – as a channel-led company. Together with our partners we are well positioned to seize opportunities in existing and adjacent markets as we create the customer experiences of the future," said Kobi Elbaz, General Manager of HP's Global Channel Organization. "Over the coming days, our intent is to introduce partners to our growing, innovative portfolio and engage in a two-way dialogue on our shared ambitions."
At today's event, the company unveiled a range of innovative new offerings designed to supercharge partner growth in existing and adjacent markets, across the enterprise, small business and retail segments.
New Experiences to Make Hybrid Work, Work
With nearly half of workers having at least some flexibility in where they work in 2023,[i] it's critical for people to have the right technology to make personal connections and meaningful contributions while having an equal seat at the table. They want devices with personalized experiences that enable them to securely collaborate, create, and be productive no matter where they get work done. Today, HP introduced:
New mobile office: The HP Dragonfly Folio G3 with a pull-forward design, combines laptop productivity with the convenience of a tablet in one device. The HP Dragonfly Folio contains recycled magnesium, aluminum, [ii] and ocean bound plastics.[iii] HP Wolf Security for Business[iv] provides a resilient defense against malware and hacking.
New home studio: 75% of end users believe video quality matters for their job success.[v] Combining powerful, easy-to-use technology with an impressive design, the new HP 34" All-in-One Desktop PC creates a studio-like experience with support for dual video streams and camera switching,[vi] so users can show themselves and their work professionally and seamlessly at the same time.
New digital canvas: HP Z32k G3 4K USB-C Display, the world's first IPS black display with Thunderbolt™ 4 technology.[vii] With the desire to create with an unprecedented level of detail, it is no surprise that 99% of creative pros and 90% of power users find color accuracy very important when purchasing a monitor.[viii] The latest Z performance monitor features IPS Black panel technology, which means deeper blacks, more vibrant colors, and a 98% P3 wide color range, all in 4K ultra-high resolution.[ix]
New view into hybrid work: People want to make personal connections. With 73% of webcam users judging others based on video quality, and 75% judging others based on audio quality,[x] the HP 965 4K Streaming Webcam empowers users to stream their most authentic self. 59% of creatives also wish they could use webcams for live streaming activities but feel held back by challenges with image quality, setup, and device connectivity.[xi] Enhanced by HP Presence,[xii] the webcam delivers a crystal-clear video experience in up to 4K resolution,[xiii] while AI face-framing and autofocus[xiv] makes it feel like the user is in the room with everyone.
Effortless, Secure and Sustainable Printing Solutions Designed for Small Businesses
Small businesses represent around 90% of all firms globally, making up to roughly 70% of employment and contributing up to 90% of global GDP.[xv] Yet, 43.8% of business surveyed cited "scaling to maintain and grow" their business as a top challenge, according to a report of small and medium-sized businesses published by the World Economic Forum.[xvi] To navigate an increasingly challenging economy, and position themselves for long-term growth, small business owners need new processes, ways of working and technologies to boost their productivity.
Demonstrating its commitment to small businesses, HP today introduced the new LaserJet Pro 3000 and 4000 series designed for maximum productivity. Enabled for multiple users, the device brings fast, multi-functional, high-performance printing with built-in security and cloud connectivity so setup and management can be done from anywhere. The HP LaserJet Pro 4000 series delivers high quality double-sided prints at 42 pages per minute[xvii], and the HP LaserJet Pro 3000 series delivers high quality double-sided prints at 35 pages per minute[xviii]. HP Smart[xix] and cloud integration enables printing from anywhere, high-volume scanning, and simplified document workflow for greater business print productivity and reliability. With HP Wolf Pro Security, 24/7 security monitoring instantly embedded and preconfigured out of the box, including instant Smart Security[xx] alerts for potential security risks. HP ink and toner cartridges can be recycled through HP's Planet Partners program, where available, supporting HP's reuse and recycling process for reducing plastic waste and contributing to a circular economy.
New Partner Benefits with HP Amplify Program Enhancements
HP's success relies heavily on the strength of the channel. Over the past year alone, partners helped drive >$6 billion dollars in revenue growth over the past year (through Q2 FY22).[xli] Ongoing investments in new partner benefits reflects HP's continued commitment to the channel in ensuring partners get the insights, training, connection and engagement needed to drive greater productivity and potentially higher profits. Today HP introduced:
HP Amplify Data Insights Enhancements: Launched nearly one year ago, HP Amplify Data Insights gives partners immediate access to a rich set of data analytics each aimed at influencing the customer buying journey and delivering a more satisfying experience. Acting on partner feedback, HP has expanded its customer-level insights available through the use of advanced analytics – resulting in customer-ready, targeted opportunities for partners to immediately act upon. New automated tools integrate directly with partner sales systems, thus simplifying the way data is collected and delivered to participating partners. Each of these enhancements is designed to create a partner sales force that can be more targeted and effective in winning business.
HP Amplify Impact Global Expansion: Launched in early 2021, HP Amplify Impact represents a first of its kind partner assessment, resource, and training program, leveraging HP's own extensive investments and initiatives across Climate Change, Human Rights & Digital Equity. HP today announced the global expansion of this award-winning program – across all markets – via a phased approach over the next two years. Ultimately, partners of all types (resellers, retail, and distribution partners), regardless of location, will have the opportunity to participate in this award-winning program.
HP Amplify Impact Awards: HP also invites partners to enter its new annual HP Amplify Impact Awards, celebrating partners across 5 categories at an awards ceremony in December 2022. Winners will have the opportunity to promote their award externally with badges and promotional material. Partners can learn more on the HP Partner Portal and track their performance via the Awards Leaderboard.
Introducing HP Curiocity: Recent studies emphasize the benefits of training and collaborative selling to the bottom line. In response to these trends and based on partner feedback, HP developed a new platform offering enhanced training, community engagement and rewards – all in a single program. Inspired by the open world concept and rewards system of renowned games, HP Curiocity will roll out via a phased approach starting later this year, providing partner sales representatives with access to this unique, collaborative community.