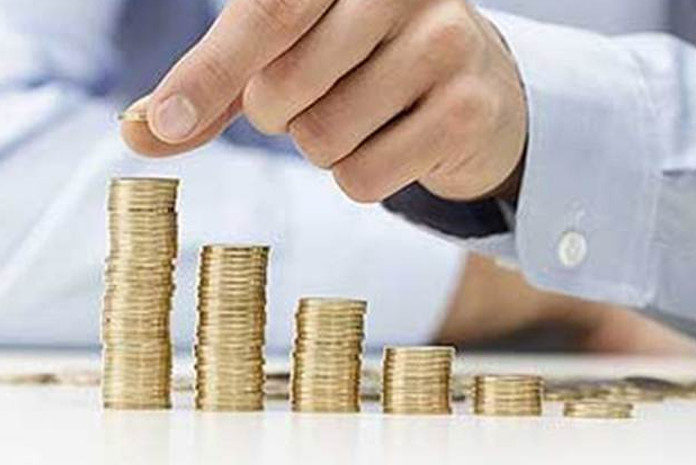 Mumbai-based Rashi Peripherals Ltd also known as RPTech in known circles, is among the leading value-added national distribution partners for global technology brands in India for information and communications technology ("ICT") products in terms of revenues and distribution network in Fiscal 2022 has filed its Draft Red Herring Prospectus (DRHP) with the markets regulator, Securities and Exchange Board of India (SEBI), to raise funds through an initial public offering (IPO).
The public issue with a face value of Rs 5 per equity share is a complete fresh issue of shares of Rs 750 crore with no offer-for sale component.
The Offer is being made through the Book Building Process, wherein not more than 50% of the Offer shall be available for allocation to Qualified Institutional Buyers, not less than 15% of the Offer shall be available for allocation to Non-Institutional Bidders and not less than 35% of the Offer shall be available for allocation to Retail Individual Bidders.
The company, in consultation with the lead bankers to the issue, may consider a private placement of equity shares for cash consideration aggregating up to Rs 150 crore. If such placement is completed, the fresh issue size will be reduced.
The proceeds from its fresh issuance, Rs. 400 crore will be utilised for prepayment or scheduled re-payment of all or a portion of certain outstanding borrowings availed by the Company, Rs 200 crore for funding working capital requirements and general corporate purposes.
Rashi Peripherals Limited was incorporated in 1989 by Krishna Kumar Choudhary and Sureshkumar Pansari. It is one of the fastest growing distribution partners for global technology brands in India in terms of revenue growth between Fiscal 2020 and Fiscal 2022, according to a Technopak report mentioned in the DRHP. It differentiates itself by offering end-to-end value-added services such as pre-sale activities, solutions design, technical support, marketing services, credit solutions and warranty management services.
It has a pan-India distribution network comprises 50 branches that operate for sales and as service centers and 62 warehouses, covering 730 locations in India, as of September 30, 2022.
The Mumbai-based company is a national distribution partner of global technology brands in product categories such as personal computing, mobility, enterprise, embedded solutions, components, lifestyle, storage and memory devices, power and accessories. It distributes products for global technology brands such as ASUS Global Pte. Ltd., Dell International Services India Private Limited, HP India Sales Private Limited, Lenovo India Private Limited, Logitech Asia Pacific Limited, NVIDIA Corporation, Intel Americas, Inc., Western Digital (UK) Limited, Schneider Electric IT business India Private Limited, Eaton Power Quality Private Limited, ECS Industrial Computer Co. Ltd., Belkin Asia Pacific Limited, TPV Technology India Pvt Ltd., LG Electronics India Private Limited, Toshiba Electronic Components Taiwan Corporation, among others.
RPTech aims to expand its geographic presence in non-metro cities which includes tier I and tier II cities and other rural geographies which are becoming centre of consumptions for ICT products such as personal computers, smartphones, internet devices, networking devices
Rashi Peripheals commands significant market share in India in product categories such as processors (40%), pendrives (50%), hard drives (27%), keyboards and mice (20%), monitors (25%), UPS (10%), laptops (10%), desktops (15%), routers (30%), and switches (5%), in Fiscal 2022 according a Technopak Report.
The company's revenue from operations grew 57.19% from ₹ 5,925.05 crore in Fiscal 2021 to ₹ 9,313.44 crore in Fiscal 2022 primarily due to an increase in the revenue from sale of goods, increase in the volume of goods sold, as well as an increase in average selling price of goods. However, profit after tax grew 33.85% to ₹ 182.51 crore for fiscal 2022 against ₹ 136.35 crore for fiscal 2021.
For the six months ended September 30, 2022 revenue from operations stood at ₹ 5,023.81 crore and profit after tax stood at ₹ 67.38 crore. It holds better EBIDTA Margins and growth rate as well as its return on equity as compared to its listed peer Redington Ltd. Its unlisted competition includes Ingram Micro and Savex Technologies.
Globally, the electronics and ICT products market is expected to grow at a CAGR of 14% between 2020 and 2025 and is projected to cross USD 350 billion (Rs 28.47 trillion) in sales by 2025. IT spending in India is projected to reach a value of approximately USD 145 billion (Rs 11.79 trillion) by 2025 growing at a CAGR of 10%. Non-metro cities and other rural geographies is becoming centre of consumptions for IT products like personal computers, smartphones, internet devices, networking devices and hence there is requirement for ICT distributors and resellers having pan India presence.
JM Financial Limited and ICICI Securities Limited are the book running lead managers and Link Intime India Private Limited is the registrar to the offer. The equity shares are proposed to be listed on BSE and NSE.