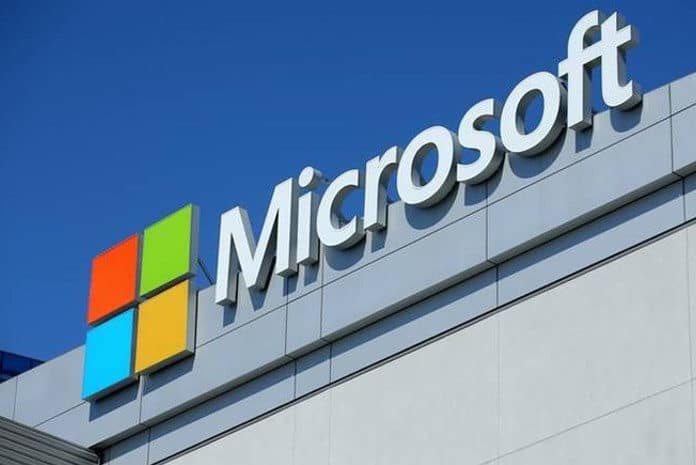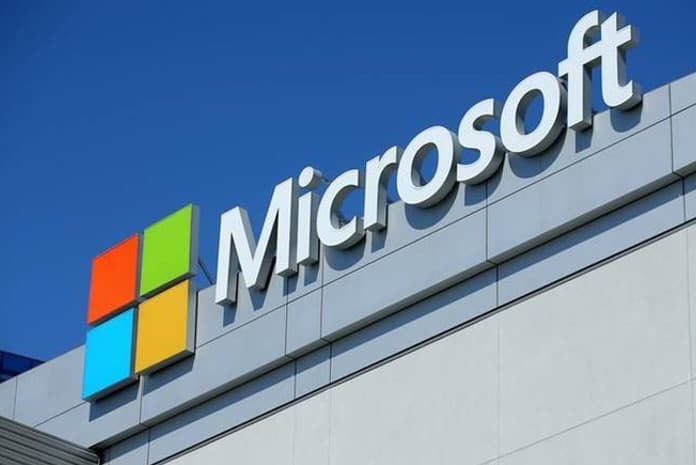 As technology intensity accelerates in India, Microsoft shared insights into the growing trend of companies adopting AI driven solutions across its business applications stack with customer journeys being disrupted by the pandemic and evolving customer expectations. Speaking at a roundtable hosted by Microsoft with the participation of senior executives from Aditya Birla Fashion and Retail in addition to Eureka Forbes, Microsoft executives commented on how customers are leveraging the power of unified data and applied intelligence through Microsoft Business Applications, the integrated service that help companies unleash their potential by breaking down data silos to connect customers, products, people, and operations.
According to Irina Ghose, Executive Director, Cloud Solutions, at Microsoft, "Business leaders are constantly looking for new ways to optimize operations, transform products, empower employees, and engage customers. With Microsoft Business Applications, we help organizations access vast data sources, use AI to understand and generate insights and help people collaborate better. As a result, customers no longer need to experience the friction and inefficiencies created by static products and siloed data that lives in fragmented, monolithic software suites. They can move to a more empowered environment where they can nurture ongoing relationships with their customers on one platform that brings together all kinds of interactive, highly tailored experiences to ultimately transform their business."
She further added "Every month over 500,000 companies including 57% of the Fortune 500 use Dynamics 365 to transform businesses, get more value for their assets and ensure a resilient supply chain by engaging customers differently. Today, more than 4500 organizations are using Dynamics 365 ERP to manage their operations successfully".
 Reflecting on the impact of the pandemic which was clearly the turning point for the Indian retail industry, Praveen Shrikhande, Chief Digital and Information Officer, Aditya Birla Fashion and Retail Ltd spoke about the rapid transformation needed to fulfil online orders which led to significant changes in their business process. Shrikande added, "In a period of 6 months, we enabled almost a thousand stores where the orders could be sent from our online site to the store and the store could dispatch the order directly, thereby setting the foundation for a hyper local model. Taking it a step further, we are now reimagining how the customer journey can be made truly omni- channel where a customer could come online, discover a product, and then pick it up or try it in the store and buy it there. Microsoft's support with the Dynamics 365 platform has been pivotal in helping us integrate our front end and backend systems to make this tech transition happen."
Khushru M. Mistry, Chief Information Officer, Senior Vice President, Eureka Forbes Ltd shared his perspective about embarking on the gig economy worker strategy and the fundamental changes needed for a tech perspective of human capital management systems. He said, "All our tech enablement is going to be on a frontend which is the mobile of the gig worker, ensuring that we are able to develop the applications rapidly, quickly, efficiently and gamify it, so that the engagement with the gig economy worker is much more relevant to what they do. With Dynamics 365 Service, we now have the advantage of a powerful CRM, packed with the latest technology and features that can facilitate new ways of working such as enhanced analytics to assist our field service staff in making quick decisions for our customers along with dashboards that reflect real-time dynamic capacity augmentation. Most importantly, the Microsoft Dynamics 365 platform will become the cornerstone for our future growth with the gig economy."
"The ground reality is that every business function – including marketing, sales, customer support, and supply chain – will need to be reimagined for an AI-first and collaboration-first world, "said Praveen Mellacheruvu, Country Head -Business Applications, Microsoft.  "With Dynamics 365, we're building a new generation of business applications to help organizations adapt to this new reality and break down silos between communications, collaboration, and business processes. We also see low-code/no-code as another key enabler of the digital transformation taking place across Indian organizations. With the Microsoft Power platform, business users can now drive process automation at a scale and pace that is not possible with traditional development models."
 Business Applications is Microsoft's integrated service which provides customers purpose-built apps to help manage specific business functions – sales, customer services, field service, finance, and operations among others. Microsoft Power Platform is a low code platform that allows organizations to analyze data, build solutions, automate processes, and create virtual agents, to meet business challenges effectively. The platform includes Power Apps, Power BI and Power Automate.