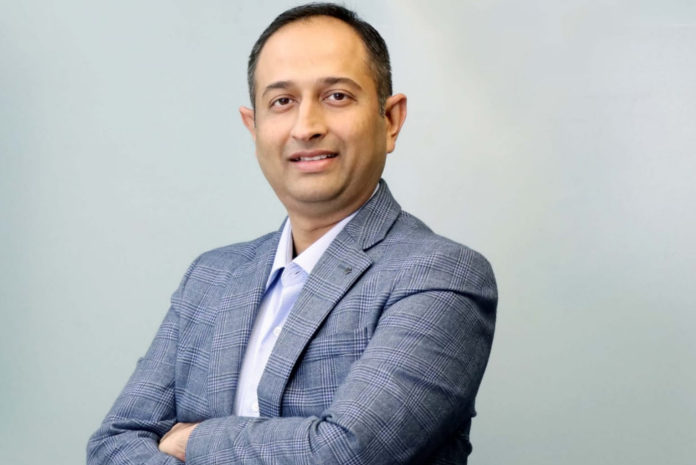 Poly has revealed the top trends that will shape the future of work for 2022 and beyond.
Talking about the collaboration trends he foresees for the year ahead, Ankur Goel, Managing Director for Poly India & SAARC said, "We have come a long way in the last two years. The stigma attached to remote working and remote workers has changed drastically during the pandemic and proved that most work could be done effectively remotely. As a result, organizations realize that their employees can be productive no matter their work location, provided they have the right collaboration tools".
He added, "Hybrid working is now going to be the norm in India. In fact, it's reported that hybrid is the preferred working arrangement amongst employees. To ensure that the hybrid working model is successful, companies should invest time in mapping out hybrid work strategies. Furthermore, they should ensure that they deliver an equal meeting experience to the growing anywhere workforce so that no one feels the inferiority of working remotely".
According to Nasscom's 'Return to Workplace Survey, ' 70% of tech organizations in India are looking at a hybrid work model. For hybrid working to succeed truly, organizations must have the proper framework, insights, technology, and workspace investments in place to ensure they match the dynamic work styles of an increasingly distributed workforce.
Outlined below are Poly's top collaboration predictions for 2022. These trends can help organizations better prepare for the future workforce.
Trend 1. Productivity Anywhere Will Shake Up Workforce and Workplace Structure
Remote working has enabled employees to be productive anywhere, everywhere, and anytime. With hybrid working being the default arrangement, business leaders will have to provide a more equitable work experience for those inside and outside the office, especially during meetings and group discussions. Willis Tower Watson's recent 2021 Employee Experience survey found that 90% of APAC employers are prioritizing enhancing the employee experience over the next three years.
 This collaborative infrastructure will also complement the greater adoption of asynchronous work practices – a trend triggered by the pandemic. It will not just redefine how employees collaborate with one another but also help businesses rethink hiring practices and tap into a more global and diversified talent pool.
Industries will continue to change how they work, with decentralised work practices and processes enabling effective business continuity for a workforce that may be largely working from home.
Trend 2. Office Spaces Reimagined– More spaces will be video-enabled
With employees working remotely half or most of the time, companies are turning to a flexible and cost-effective approach for their office space investment. More huddle rooms will be video-enabled, and converted into collaboration hubs, serving as a place for teams to gather to brainstorm in small groups, host client meetings, celebrate milestones, and work on joint projects.
There will also be a growing adoption of the office on-demand approach to help businesses effectively add on workspaces as needed.
Business leaders will also look at how to make a return to the office, something that employees look forward to.
Trend 3. Greater Use of Data Analytics in the Workplace
Leaders will start adopting AI and data analytics to support and improve employee productivity and safety, in addition to driving business growth, as part of their continued digital transformation plan.
IT departments will turn to data and insights to have a more objective view on employee productivity both in the office and when they work remotely. These inputs will help them decide what technology investments they need to make to help a hybrid workforce collaborate better.
 Office managers will also leverage insights such as occupancy data to determine the most effective office layout, and minimise wasted space and reinforce or improve proper safe distancing measures.
Looking Ahead: Investments in Technology that Improves Employee Experiences Will Grow
 As we go forward, companies' technology investments and collaboration strategies will focus on improving employees' working experience both remotely and on-site.
Emphasis will turn towards investing in technology that minimizes disruptions that may hamper productivity and collaboration to enable users to spend more time getting real work done instead of figuring out how the tools work. ​
Also, the limitations around business travels and in-person meetings during the pandemic led to a new usage model of videos such as telemedicine, hybrid events, virtual property viewing, and educational courses via videos. This trend will continue, and more organizations will adopt a no-compromise attitude to ensure the highest quality video solutions are used for high-level productivity, resilience, and customer experience.
This will drive increased demand for pro-grade technology and collaboration tools that drive better user experiences.