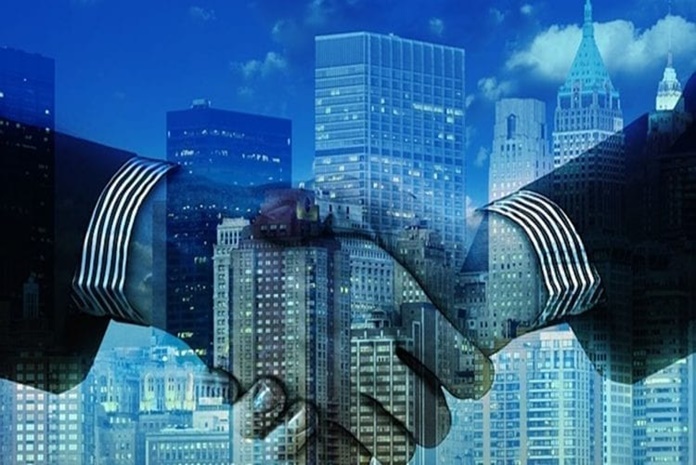 Long-term customer relationships are the foundation of growth and success in the hospitality industry. When Sudhir Gupta set up TLC DigiTech, he brought with him this focus on customer relationship management from his rich experience at one of India's leading hospitality brands.
TLC DigiTech started as a consulting firm providing marketing and strategy for global hospitality brands. Over the years, it has evolved to focus on helping hotel companies provide customers with faster, better tech-driven experiences along the lifecycle.
Today, TLC DigiTech supports its customers such as Marriott International, The Leela, ITC Hotels, and IHCL with end-to-end digital solutions for customer acquisition and loyalty programs. 
"For high-end service organisations, differentiated experiences are the cornerstone of success," says Gupta, Founder & Executive Chairman, TLC DigiTech Pvt. Ltd. "And technology became central to helping our customers deliver these best-in-class experiences for greater monetisation and consumer loyalty."
Laying the foundations for deep digital capability
TLC DigiTech needed a technology solution on which it could build an engagement platform to help its customers create end-to-end digital consumer journeys.
The ideal solution would be integrable across the customers' tech stacks, offer a real-time guest 360 for enhanced personalisation, and enable the easy development of customised and intuitive apps. The solution would also have to meet international standards on security and data governance.
TLC DigiTech moved away from the home-grown software that did not answer these needs, and built its intellectual property on Salesforce instead. Salesforce fulfilled the crucial requirements and had an expanding suite of offerings that could be added on to build increasingly seamless experiences. 
"As a market-leading product recommended by industry analysts, Salesforce also aligned with our philosophy of working with the best to deliver the best," says Gupta
Seamless integration for smooth flow of data
To enable easy data flow between its own front-end and back-end solutions, customers' tech stacks, POS systems, payment gateways, and one-time password solutions, TLC DigiTech chose MuleSoft as its integration platform. "We opted for MuleSoft because of its high integrability in diverse environments and its reusability of APIs," says Shailendra Dixit, Head of Technology at TLC DigiTech Pvt. Ltd. 
Currently, MuleSoft has been used for 25+ integrations in and outside India.
Automating processes for enhanced efficiency and customer satisfaction
With the information flows in place, TLC DigiTech began supporting its customers in creating seamless consumer journeys. 
This journey starts when a prospect encounters a hotel brand for the very first time, be it online, via a marketing campaign or when visiting the hotel. The goal is to onboard the consumer as a member of the hotel chain's F&B loyalty program, so they can make the best use of the facilities and conveniences offered across the Asia Pacific.
 TLC DigiTech uses Salesforce for easy and efficient lead management of these consumers. Leads are consolidated from customers' marketing channels – telecalling, mobile apps, websites and social media channels, and even Meta – and assigned to TLC DigiTech contact centre representatives. 
"All leads are consolidated on Salesforce, giving contact centre agents a single view on their screens," observes Dixit. "Agents are able to quickly respond to each lead with information on customised packages and benefits. This has helped boost conversions." 
An onboarded member can raise queries via a mobile app, phone, online channels, WhatsApp, or at the hotel. All these requests are consolidated on Service Cloud, and routed to contact centre reps. Efficient case management ensures these queries are directed to the right TLC DigiTech teams for speedy resolution. TLC DigiTech associates, with access to a 360 view of customer data are able to engage with each guest sensitively, and resolve queries rapidly, resulting in greater guest satisfaction. 
"We are custodians of the guest experience that world-class hotel brands wish to deliver across channels and Salesforce helps us talk to customers at a time and channel of their preference," says Gupta. 
"Salesforce consolidates information into a customer 360 to help us consistently deliver meaningful and on-brand, differentiated experiences that uphold brand values, help monetise customer data and build loyalty."
Rich, intuitive apps help deliver seamless customer experiences at scale 
While customers today want seamless journeys and exceptional service, they also want to self-serve with ease. To meet this need, TLC DigiTech's customers wanted to be present on the consumer's smart phone 24/7, through mobile apps that would be on-brand and secure, and enable consumers to easily discover and book hotel experiences and services. 
TLC DigiTech is today able to roll out multiple apps using Salesforce Heroku. The team has created white-label apps, websites and SaaS solutions that can be upgraded continuously and customised rapidly as per each hotel brand's requirements.
"The apps built on Heroku connect seamlessly with the guest 360 on Salesforce, so every guest has a customised and optimised experience," says Dixit. 
Earlier, a member would need to keep physical cards or certificates handy to avail of membership privileges and offers. Making a restaurant reservation, ordering food and cakes, or just buying or gifting a Certificate required making a call or sending an email. Today, consumers can use the mobile app or the website to sign up and fulfil such requests in real-time. 
Membership packs that earlier took up to 14 days to reach guests on activation, are now delivered instantly via the apps. 
TLC DigiTech has built six customised apps for the hotel brands they serve. Collectively these apps have seen over 5 lakh downloads. 
The apps have also increased onboarding at scale via partners. When a hotel chain becomes a hospitality partner for a corporate or major bank, the apps are downloaded by their employees or customers – allowing them to be digitally onboarded at scale. This has boosted membership acquisition rates by 10x. 
In addition, TLC DigiTech offers solutions to manage guest feedback and NPS by seamlessly integrating with any third-party digital asset.
Partnering to build a rich digital ecosystem for customers 
Today, a digital ecosystem built on Salesforce consolidates all customer information and streamlines processes for every hotel brand, so TLC DigiTech teams can engage customers contextually and efficiently throughout their lifecycle. 
With its growing competence in the area, TLC DigiTech now has an in-house team of 10+ Salesforce members, and a team of Heroku and MuleSoft experts dedicated to leveraging the technology to build solutions for its customers. 
Customers are also beginning to see the benefits of tracking the end-consumer journey. Hotel brands want to access live dashboards to understand the key moments in their consumers' journeys and use this to maximise consumer satisfaction. TLC DigiTech is looking at building this collaborative ecosystem, and exploring Tableau for real-time analytics and insights. 
TLC DigiTech has also built solutions and apps for its customers to foray into newer areas like food delivery. The apps have multilingual capabilities and the company plans to soon enter markets such as APAC and EMEA. 
"Salesforce has helped us evolve and meet customer expectations. We will continue to tap into its product suite to improve our digital offerings," concludes Gupta.