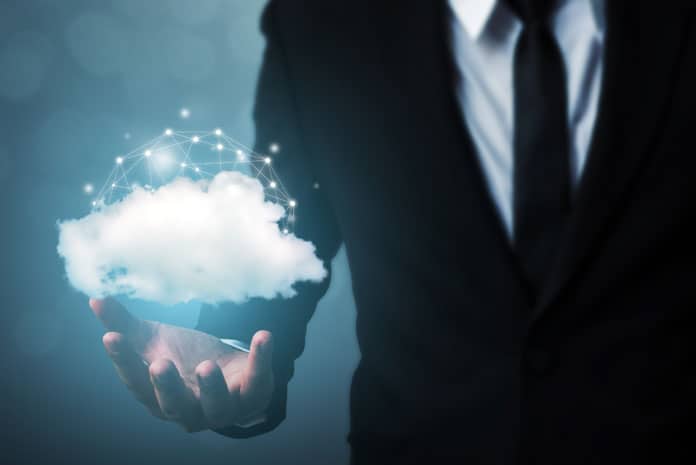 VMware announced the company is making it simpler for customers and partners to purchase and deploy VMware Cloud on AWS.  VMware Cloud on AWS can be purchased by Amazon Web Services (AWS) customers in AWS Marketplace.
Through AWS Marketplace, VMware also offers flexible purchasing and consumption options to deploy and manage VMware Cloud on AWS, and complimentary solutions such as VMware vRealize Cloud Management and VMware Tanzu.
AWS Marketplace is a curated digital catalog that customers can use to find, buy, deploy, and manage third-party software, data, and services to build solutions and run their businesses. Organizations can now use their existing AWS Enterprise Discount Program agreements to consume VMware Cloud on
AWS and other complementary VMware Cloud services to modernize their mission-critical enterpriseapps on AWS. VMware Cloud, which includes VMware cloud infrastructure and management, makes running enterprise vSphere apps in any cloud environment simpler and safer. Research shows VMware Cloud customers can achieve 300% faster Kubernetes deployment(1), 46% faster cloud migration(2), and 57% reduction in TCO(2). VMware Cloud on AWS brings VMware's enterprise-class Software-Defined Data Center software to the AWS Cloud. It enables customers to run production applications across VMware vSphere-based hybrid cloud environments, with optimized access to AWS. Jointly engineered by VMware and AWS, this on-demand service enables information technology (IT) teams to seamlessly extend, migrate, and manage their cloud-based resources with familiar VMware tools.
"Customers and partners alike are moving fast to transform their digital businesses," said Zia Yusuf, senior vice president, strategic ecosystem, and industry solutions at VMware. "Consuming services through a digital catalog like AWS Marketplace is critical to operating at cloud speed. By working with AWS, our preferred public cloud partner for vSphere-based workloads, we're delivering on our promise to make purchasing and consuming VMware Cloud services as fast and simple as possible."
"The AWS and VMware relationship continues to deliver a fast, easy, and cost-effective path to the cloud while enabling customers to modernize applications," said Stephen Orban, General Manager, AWS
Marketplace, and Control Services at AWS. "This is why VMware Cloud on AWS is our preferred service for vSphere workloads. With more than four years of joint engineering, we're pleased that we can take our work to another level by making a broad set of VMware services available to our customers via AWS
Marketplace."
DXC Technology helps global companies run their mission critical systems and operations while modernizing IT, optimizing data architectures, and ensuring security and scalability across public, private and hybrid clouds. Together, with decades of systems integration, managed services experience, and the proven enterprise-class VMware Cloud on AWS service, DXC drives innovation and delivers cost efficiencies through a Cloud Right™ strategy for customers.
"As an AWS Strategic Global Systems Integrator and Premier Consulting Partner, DXC was the first to launch a multi-tenant cloud using VMware on AWS in Australia, better accommodating VMware estates of all sizes," said Vinod Bagal, Executive Vice President Cloud and ITO, at DXC Technology. "VMware's availability on AWS Marketplace will help us extend this innovative capability to our customers globally."
VMware Cloud on AWS continues to attract large interest from customers globally. A broad range of organizations of all sizes and across all industries including healthcare, media and entertainment, transportation, financial services, manufacturing, oil and gas, government, education, professional services, and technology are customers of the service.
Kem One is the second-largest PVC manufacturer in Europe. Jean-Yves Pottier, Head of IT Infrastructuremat Kem One, said, "Migration of our information system to VMware Cloud on AWS was completed in just a few months. We are now saving 26% on our infrastructure costs and have improved our agility, all without a moment's impact on our 900 users. VMware Cloud on AWS gives us a modern public cloud environment where we can take advantage of our existing VMware tools and skills while also accessing a variety of native AWS capabilities."
California State University, East Bay is part of the 23-campus public California State University system.
Jake Hornsby, Chief Innovation Officer at CSU East Bay, said, "We faced a number of drivers that made us want to move more quickly to the cloud. We needed to modernize our systems, better support remote and distance learning, and improve our overall continuity of operations plan. VMware Cloud on
AWS checked all of the boxes for us. We were able to change the 'where' without changing the 'how' in terms of running IT operations. Now we operate more like a strategic IT service provider using cloud and SaaS to deliver a better technology experience to students and staff at lower costs."