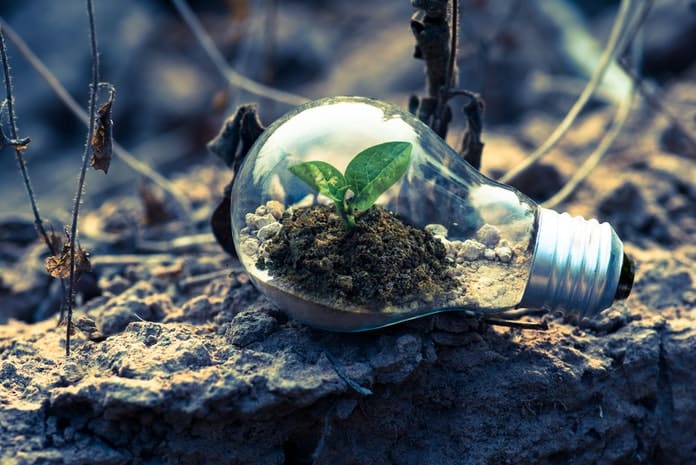 Western Digital Corp. announced ambitious new corporate sustainability targets that extend the company's core commitment to positively impacting its global environmental footprint. The new targets focus on powering the company's operations with 100% renewable energy, achieving net zero Scope 1 and Scope 2 emissions across the company's operations, as well as water and waste reduction targets.
Sustainability strategies are core to Western Digital's business. Through thoughtful planning and execution, the company has already set and achieved goals such as running certain facilities on renewable energy and reducing energy consumption per unit produced. Specifically, the company's new target commitments include:
Running its global operations on 100% renewable energy by 2030
Achieving net zero emissions in the company's operations (Scope 1 and 2 emissions) by 2032
Reducing water withdrawals by 20% by 2030
Diverting more than 95% of our operational waste from landfills by 2030
"Committing to these new, aggressive sustainability targets furthers Western Digital's priority to be a good environmental steward and put forth data-driven goals and metrics to hold our organization accountable for mitigating the impacts of climate change," said Irving Tan, Executive Vice President of Global Operations at Western Digital. "We have already made significant progress undertaking measures to reduce emissions, water and waste, to leverage renewable energy as well as low-carbon product design and packaging. These new targets reiterate our commitment to be an industry leader in sustainability."
Western Digital's established sustainability program has already set aggressive goals and has been recognized by industry organizations. For example, the company's goals to reduce scope 1 and 2 emissions by 42% by 2030 and reduce scope 3 use-phase emissions/Terabyte by 50% by 2030, both from an FY2020 base year, were approved by the Science Based Targets initiative (SBTi) in 2021, and since then the company achieved nearly 15% absolute scope 1 and 2 emissions reduction. Additionally, as a founding member of the First Movers Coalition, Western Digital has committed to at least 10% net-zero fuels by 2030 for ocean shipping. ​​Western Digital's facilities in Shanghai, China and Penang, Malaysia have been recognized by the World Economic Forum's Lighthouse Network as Sustainability Lighthouses.
"As sustainability becomes a business priority for organizations, companies that commit to and show progress towards achieving actionable sustainability targets will be recognized as sustainability leaders in the industry," said Curtis Price, VP Sustainability Research at IDC. "Western Digital's new commitment in the areas of net zero emissions, water and waste reduction and renewable energy, exemplifies the company's dedication to reducing the impact of its business operations on the planet and paving the way for other companies to follow suit."