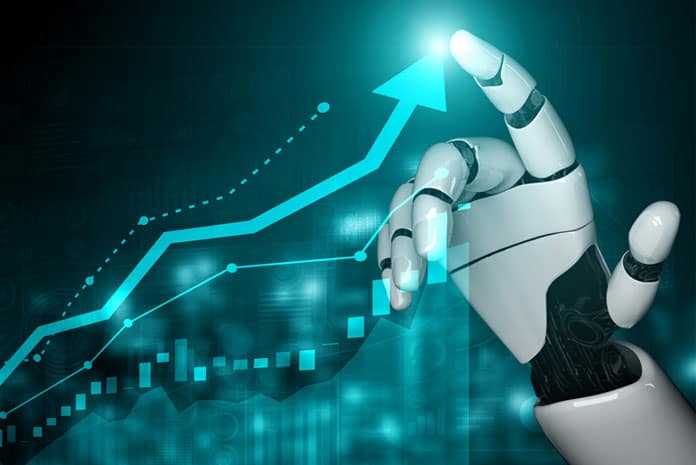 In a virtual roundtable discussion, Channel Perspective 2020, organised by CRN India and Nutanix, some of Nutanix's top partners deliberated with Nutanix and emphasised the need for sustained customer engagement and tailoring offerings for customers in the new normal
Among the widespread impact of the Covid-19 pandemic, one of the top disruptions faced by businesses is the change in the way business is conducted. Customer interactions are no longer conducted in a conventional manner. While organisations are ramping up their digital infrastructure to align with the new normal, Nutanix and its partners are focused on enabling this transformation for their customers in a seamless way. The company has successfully ensured business continuity for its customers and support the channel ecosystem conducting business.
Shedding more light, Ritesh Syal, Channel Head, Nutanix India, said, "We have been in continuous dialogues with the our partner ecosystem. We were trying to understand their problems in engaging with customers. Human touch was among the major challenges, alongside many more. We focused on how we, along with our partners, can enhance the engagement with customers and take the discussions forward. Finance was another major challenge, to address which, we came up with a programme with our distributors, which focused on enhancing credits for partners. We worked strongly with our alliances and distributors such as Redington. We are hopeful that we will continue to provide this kind of support to partners in the future as well. We have started various enablement activities with our partner ecosystem such as a virtual boot camp, re-emphasising the needs of customers. This can helped Nutanix and partners build greater relationships together."
Channel warriors
The entire channel ecosystem of Nutanix has played a crucial role in not just ensuring complete support to customers during the lockdown period, but also be their trusted advisors as customers increasingly adopt cloud technologies as part of their efforts in the direction of 'work-from-anywhere' environment.
Sharing his views, Ajay Sawant, MD & CEO, Orient Technologies said, "The crisis has given us different experiences every month. In March 2020, we were struggling with deliveries in addition to year end pressure. April didn't witness many net new orders, but spillover orders of March helped our businesses survive. We time passed, we started learning new things. There is now a huge change in that way we approach our customers. In India, 80 percent of our customers are ensuring timely payments, which further allows partners to make timely payments to distributors. During the months of June and July, we started learning new tricks of the trade and started conducting webinars, because continuous communication with customers is important. Every month, we explore new ways to touch base with customers."
Atul Gosar, Director, Network Techlab shared, "During the initial lockdown phase, we received significant response from CIOs and CTOs, which helped us grab the opportunities. We are also trying engage with customers in different manner. Along with customer engagement, it was also important to engage with our internal teams. Building the momentum and positivity was the need of the hour."
Providing his insights, Anuj Gupta, CEO, Hitachi Systems Micro Clinic stated, "Now we are looking at the crisis more as an opportunity, because it is helping us to define communications with customers and receive positive responses from them. The discussions are now well defined. These are the times which will witness a lot of changes in the way we sell; now selling will be more contextual. As system integrators, we are now talking to business owners and solving their business problems. The pandemic will create an impact which will last for much longer time. Communication with OEM vendors is also undergoing a change."
Value to customers
The discussions with customers now are pointed and business focussed. Engagements have transformed into result oriented discussions as they seek strong value proposition from technology solutions.
Sharing how well Nutanix is positioned in this context, Syal informed, "Nutanix is very strong in the VDI space which is the need of the hour. We have in-house technologies that can enhance the experiences of our customers in a work-from-anywhere environment. We have always tried to embrace these technologies along with our partners and we have been creating value for customers. We are now focusing on engagements around the need of the hour and the support from our partners has been great during this journey. The pandemic has expedited the solution based approach, as the need for work from anywhere environment has risen among most corporates. In line with this, we and and our partners must focus on enabling ourselves better to enhance customers' experience."
Giving a partner's perspective, Gupta said, "We have had a great year with Nutanix and we have seen several marquee deals. Buying patterns, consumption patterns and customer needs have changed dramatically across the board. Nutanix offers an array of technologies — on premise, on cloud and hybrid. Nutanix has provided us the versatility and helped us bridge customers requirements. It has been a great partnership with Nutanix."
Reiterating Syal, Sawant commented, "Most customers were looking at a work-from-anywhere solution, wherein VDI is crucial component. Nutanix is a leader in the VDI space. We created a bundled solution, also provided as a service."
Adding to that, Gosar shared, "The journey with Nutanix has been exciting and fruitful for both companies. We picked up some good deals during the lockdown period. Customers have moved their focus to outcome based discussions and IT becomes the primary enabler in these scenarios. Customers were seriously looking at something new and innovative which can help them evolve, and we have the expertise to meet their needs."
Syal further said, "The beauty of our services is that most of the L1 and L2 support is provided to customers by our partners. Even during the lockdown, the teams of our partners ensured interrupted support to customers. There have been critical instances, but we have been able to address them successfully along with our partners. We have been also proactively reaching out to our customers and taking a stock of criticality, so that we can prepare our teams and our partners to ensure support availability at the time of need."
New enterprise landscape
Digital transformation in not choice anymore. Enterprises need to adopt digital best practices and cloud technologies to stay relevant in the new normal business environment. Sawant opined that a multi cloud hybrid environment will be a key. SaaS is becoming the mainstay for organisations and SaaS vendors will change the game in a big way. With subscription based models, the way of doing business will change.
Whereas Gupta said that a major factor in the future would be digitalisation. Digital identity will become a reality and there will be greater emphasis on security around digitalisation initiatives. Healthcare will be another big area which will see a shift in technology consumption. There will also be a lot of consolidation happening which will define the way technology is carried to markets. As part of this, partners will also have to redefine their strategies.
According to Gosar, automation will drive the next wave and IT will become the primary enabler for all industries. The pandemic has shifted business leaders' focus on building resiliency. IoT will also receive a significant push.
Synergistic future
The disruption has not just re-emphasised the role of technology solutions, but also redefined how customers consume these solutions, with focus on subscription models.
Syal elaborates, "Cloud will be a big component that will stay in the future. We are well prepared for the future and our subscription based model is in line with this direction. We have aligned ourselves with the business requirements in the market. We need to become anti-fragile and future-proof ourselves. We will be holding many interactions with our partners to understand the requirements that will come up in the future."
Sawant said, "Nutanix already has the right technologies in place. We need to now focus on the newer markets that will emerge. The next 10 years will see emergence of EduTech and MedTech. Nutanix and partners should leverage these new opportunities."
Gosar commented, "We are on the right journey and we need to adopt fast and take the technology to the market. We would also like to engage SaaS models in offerings."
Anuj stated, "It will be all about giving the right technology to customers."
Syal concluded, "We have to be more adaptable to our customers needs. IT is becoming an enabler for all businesses and we need to stress on providing the right set of solutions to customers. This will help build relationships in the future."