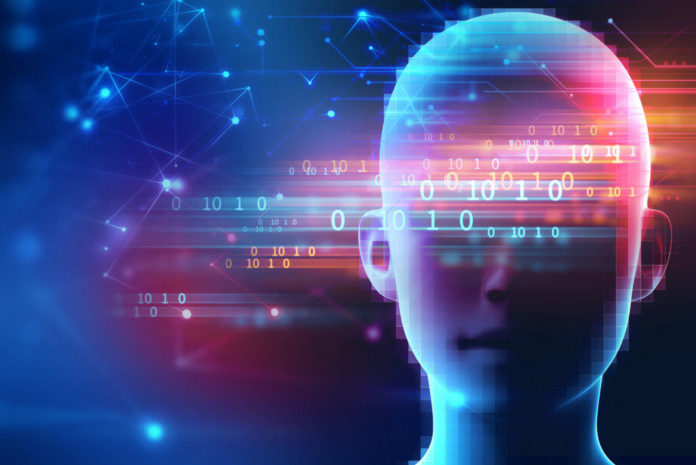 Channel partners are increasingly focusing on hiring and retaining talent with specific technical skills to grow in a highly competitive market
It is true that digital transformation is revolutionising every industry, business, customer and workforce. On account of this, the business environment is increasingly becoming competitive and businesses are expected to transform themselves in order to stay relevant and profitable for partners. With increased adoption of cloud technology and cut-throat market competition, partners now consider it imperative to employ talent who have the skills and experience to give them a competitive advantage.
The need for skilled professionals, setting up centres of excellence, innovation hubs in key markets and enhanced focus on products and platforms are key investments being done by the partners for digital capabilities and drive greater collaboration across the ecosystem. Overall, partners admit that on an average, there is a sharp increase to 15-20 per cent from previous 5-10 per cent in their budget for skilling and upskilling manpower. Moreover, these investments are centered around advanced analytics and AI followed by hybrid cloud and cybersecurity. Increased focus on skilling and reskilling will be an industry priority as all businesses are dealing with a tech skills shortage.
The pace of change is palpable, but there's never been a better time to work with technology. Especially when you get to see both small and large organisations are making massive strides ahead on their digital transformation journey. With customers going digital, a large section of partners is coping up with attracting and retaining the talent. The noticeable change is stepping up of budgets on recruiting the right talent at the same improving the stickiness of the resources.
Many partners believe that having a blend of both, bringing in new talents as well as training the existing resources, establishes a balance between the advancement of the existing workforce and encouraging a fresh perspective of the new ones. Companies should push existing people to the leadership position and scale out the team by onboarding freshers.
Budgets on manpower steps up
Evolving customer needs and changing business climate are forcing partners to constantly look for new talent. Sharing the need for skilling and reskilling, Sabarinathan Sampath, Senior Vice President of Jaipur based ZNet Technologies explains, "It is very important that your personnel is up-to-date with the latest technologies so that they can serve customers in the best way. This will ensure that the customers have the confidence that they are working with a set of thorough professionals who are highly skilled in what they are doing. In fact, over the last two years, we have heavily focused on upskilling and training of resources. Our team has gained a variety of certifications from Microsoft, AWS, Redhat, Alibaba, Plesk, etc., and over 40 per cent of our team is certified in these technical domains. We have internal KPIs for our teams to ensure that they do additional work / get trained in other domains too. We do cross-deploy resources in other teams to ensure that they get a good sense of what goes into other teams. Our overall training spends has gone up by 70 per cent."
Seconding this opinion, Nazmeen Ansari, director, Matrix 3D, says, "In training and certification our focus is always in the need of upskilling not just on a budget. We don't want to restrict the growth of our team because of the lack of a budget, that being said we have doubled our training budget. Cyber security, IT compliance, AI and ML are the key technologies where we are investing in people."
At the same time, the partners feel it is very important to train existing resources and group them with the new talents as this will create a healthy knowledge sharing environment. It is vital to infuse fresh blood into the organisation and these new resources bring new ideas and skills which could help in the growth of the organization.
Manish Tandon, Managing Director, Questa Software Systems states, "We are in the technology industry and to be in the market, it's very important that we know the upcoming technologies before our clients and competitors. Therefore, we have to learn and train our staff members in newer technologies and also keep infusing the new talent to replenish the team."
On the one hand, partners are investing in a great degree on recruiting new talents, but at the same partners are reimagining their businesses. For example, Gurgaon based Team Computers have recently undergone a complete makeover be at its offices or customer engagements. The company has opened-Xanadu, Team Computer's Experience Centre where customers and its partners learn and unlearn the new way of working together.
Ranjan Chopra, MD, Team Computers elaborates, "Customers in the digital age expect personalised experiences and self-service capabilities. Agents demand real-time information access on pending proposals and new products and schemes. Employees demand two-way communication with the organisation and simpler workflows for processes. The systems' modernisation you need today is more than an upgrade; you're playing a new game with new rules, in which you modernise not just the tools and functions, but the way you do it. The vendors are largely the same, but the options and principles of the past no longer apply."
Some companies like Futurenet Technologies invest more on freshers and interns. Ashok Lakshmichandran, Managing Director of the company remarks, "We blend new resources along with existing ones. We have the policy to recruit interns, students and then employ them with appropriate training. So over 50 per cent of recruitment in our organisation are freshers with our internal training."
What is calling the shots?
Customer expectations are constantly evolving. It is no longer about managing legacy IT systems, which seemed so capable a few years ago, is rapidly becoming obsolete. Hardware no longer stands alone. Sensors and internet connections are embedded in practically every tool. The software is no longer sold as a package to install. It is offered as a platform, by subscription from the cloud. Hence, with the changing business scenarios partners need to relook into their hiring patterns.
Sharing the dilemma of hiring new talent, Aditya Garg, Founder and CEO, Centilytics shares, "With most current technologies being under a decade old, finding experienced people with the right leadership capabilities is a major challenge. Either someone is young, smart and energetic, but lacks the maturity to run a team or an existing team that is just not equipped with the right skills for the current generation. Also, living in a VUCA world, one's unlearn, and relearn capabilities are a key trait where the best people are not the ones that know the technology you are looking for but are the ones that can quickly pick up whatever is currently new in the market without being impeded by all their existing knowledge."
Suresh Ramani, CEO, Techgyan mentions, "Having the people with the required capability is extremely important considering the leading edge work we do in the area of cloud technologies. The skills needed earlier were more of "break-fix". Now it is more of "consulting" skills. The skilling is shifting to online mode instead of the classroom mode. The whole process of onboarding is such that we find at least 50 per cent of people are not suitable. The single biggest challenge is that we cannot recruit laterally as the skill sets we need are not available. So we have to necessarily train the people before they become productive."
The advent of emerging technologies is forcing partners to add or train the professionals. Shantanu Som, CEO, Som Imaging Informatics informs, "Artificial intelligence, machine learning, Internet of Things and sensor electronics are the areas where the newly inducted employees' skill set in a POC brilliantly delivered much before the expected timeline, which led us to get the business for an MNC. We have recruited around 15 new persons in the last two years who are working with new technologies. The fresh addition in all areas is around 37."
Finding suitable talent for emerging technologies is not a cakewalk for the partners anymore. Now, a dedicated human resources department is must have for selecting and training the new talent.
Gurgaon based Centilytics' recruitment is split between lateral and college hiring. Lateral hiring mostly happens through social hiring (eg. LinkedIn) and portals such as Instahyre. While the company has set up relationships with several colleges for direct campus hiring through 'Tech-Tiger program'. It is also running programs to engage college students to present them as Campus Ambassadors and make them the faces of the brand in their respective colleges. This enables them to learn and grow at a higher rate and helps Centilytics form a community amongst the students.
New talent, new opportunities
With the recent findings of Dell Technologies Index II, the lack of the right in-house skill sets is among the top five barriers to digital transformation success in India. Agreeing to the report findings, Som points out, "Finding genuine talent is small in number and difficult. Even found, they are somewhat not always ready to work with SMEs. They often come with some expectations, which are difficult to match."
On one end acquiring of new skills are breaking new grounds for partners. On the flip side, in the absence of required skillset partners are missing out on business opportunities.
In the case of Questa software systems, the company gets recruitments from referrals, online portals and also from adverstisements in local colleges for freshers. The new talent has ushered Questa in a new line of business. With the help of new skilled professionals, it has developed PMS, which is contributing to a large extent. On the contrary, the company had to let go of the FMS opportunities due to lack of manpower. Tandon of Questa is of the view that the cost of trained resources is a major challenge. And when freshers are recruited then the lead time to make them productive is three to six months minimum. This is a very lengthy and continuous process which requires a lot amount of investment in terms of money, time and patience.
Similarly, Techgyan is traditionally focused on few practice areas: communication, collaboration, while infrastructure and security were recently added. Hence, the company had to set up a brand new trained team on relevant technologies. "We recently bagged new business in the area of security where our solution was pitched against other multi-vendor partners with specialised security solutions. We won on the promise of integrated security and productivity solution," says Ramani.
Garg informs, "Most of the investments revolve around big data and cloud. Today, knowing the basics of cloud computing is a must for any software engineer. This is followed by capabilities around Hadoop, Hive, Spark or any big data platforms. While still a developing field in India, but one does look for data science and machine learning talent that can help grow product capabilities to a different level. The success of Centilytics is due to big data engineers whom we were able to bring-in very early. We always believed in young talent and most of our senior engineers are relatively younger and are extremely knowledgeable about the cloud and big data technologies."
Another challenge is a lack of practical knowledge. Sampath suggests there should be more IT industry and academic collaboration to train resources on IT coding principles, software engineering, security aspects, etc., to make them industry ready.
N K Mehta, MD, Secure Network Solutions avers, "Since we have been training new talent internally as a continuous process, such situation has not come to us that we lost an order because of lack of talent. We focus on security where technology changed happen very fast and hence we keep building enough talent pool."
In spite of the advantage of getting new talents around emerging technologies, finding the right cultural fit talent is one conspicuous challenge where most company CEOs find difficult. Nazmeen Ansari informs, "We are always an early adopter of new technologies so upskilling and experimentation with emerging technology are a part of our culture. You don't always get talent that has expertise and exposure to the latest technology, so we have different criteria to recruit people. We look for people who are excited to learn about new things rather than someone who is skilled to do a single job because that job can be outdated next day, but a person who is enthusiastic to learn new things will always be a winner."
Combating talent attrition
Retention is a difficult task, but if a company does not create enough talent pool, then the management is not running a sustainable business. Traditionally, the attrition rate always high at SMB companies. To combat this grave issue, many partners have started introducing new policies to lower the attrition speed.
"This is a major challenge being faced by practically every company. New talent wants to quickly learn and jump the gun with a better salary. OEMs also have a tendency to pick up such trained talents from partners. Though its an unethical practice, it keeps happening. Nevertheless, partners are taking serious efforts to overcome the same. "In-house focus on learning and development, it helps to have some stickiness to the company for a few years. I think companies also should accept this fact and keep creating enough talent pool. The older generation has better stickiness in that sense, but they are a bit slow in learning and certification related to newer technologies. But they provide stability to the organisation. We need to have a mix of both generations and keep creating enough trained talent pool," Mehta explains.
Calling it a serious challenge Ramani from Techgyan says, "We usually hire fresh engineering graduates. And we do a lot of training. Within six months one third is asked to leave as we know we cannot expect them to deliver as per our expectations. And over the next couple of months, one third leave as they get very compelling offers due to our reputation. But one third continue as they know that the quality of training they are getting here is unmatched. So they stick around for a few years and then they get a big jump from MNCs."
"Infant mortality (freshers leaving the organisation) is high. We do our best to work through HR to create emotional bonding with the organisation and managers. We also have a monthly mentoring session to help them in learning and development," Ashok says.
"We have learned over so many years that money is not the only criteria to retain the talent, but if you are able to provide people job satisfaction and a sense of ownership they try to be with you as long as they can, we try to provide that. We empower them to be your own boss," asserts Tandon.
When asked how ZNet Technologies dealing with this issue, Sabarinathan Sampath, states, "For managing the retention of trained manpower, we offer various perks that help them make good progress and growth in their careers. They need to see a good career path. Our organisation has seen transitioned from being a domain-hosting provider to an end-to-end cloud solution provider over the years. Our core team has been in the thick of this transition. They see the agility, flexibility and the energy in the organisation to adapt with the times. This has helped us to manage attrition better."
Som believes in promoting the talent for longevity. "We have a very clearly defined policy across the organisation for retention of top talents. We give them the freedom to experiment, we recognise their achievement through our half-yearly and annual events, they are sent to higher level training, often sent to overseas projects. For a few extremely talented people, we promote them to be part of the core management team with a shareholder of the company."
For Kolkata based Macaws Infotech, it is a different story. "I never had an issue of retention, I feel that my door is always open for the guys who want to quit. I will never hold them back and will definitely let them settle where they opted for. I also have experienced personally, those who are with me for the last 20 years, some have crossed even 15 years, it depends on the thought process about what they want and who they like," affirms Manasi Saha, CEO, Macaws Infotech.
Emphasising on creating the right culture, Garg says, "Culture is the only key to retain people. One will always find a competitor willing to pay more or offer better perks. It is the bond amongst the team members and meeting their professional growth desire that ultimately drives the stickiness of people."