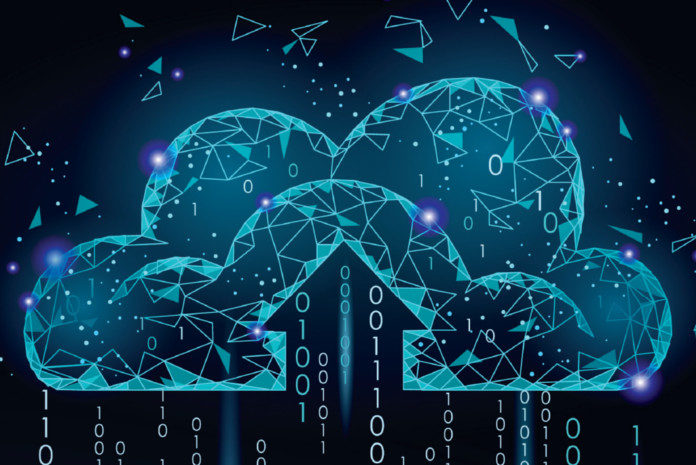 Wipro Limited released a report indicating that leaders in cloud adoption approach their cloud journey differently than beginners, enabling them to achieve a 10x greater annualized return on investment. Wipro's report, "Making Business Thrive: A Cloud Leader Roadmap for Achieving 10x ROI," outlines these best practices for enterprises beginning their cloud journey or seeking to accelerate their results. The report also identifies dozens of key cloud-adoption metrics for multiple industries and countries.
Wipro FullStride Cloud Services developed the report based on a survey of 1,300 global C-level executives and key decision-makers from 11 industries and six countries (see "Methodology" below). Wipro considered leaders to be the top 19% of respondents based on cloud maturity, while beginners represented the lowest 32%; this was not based on revenue. This broad scope makes the report the first of its kind to analyze cloud maturity among businesses, identify business transformation opportunities and define a seven-step roadmap for cloud leadership.
"Cloud is no longer just for cost savings or building agility. Our new report demonstrates that cloud drives high-impact transformation and benefits at every level of the business, including the bottom line," said Rajan Kohli, President and Managing Partner, Integrated Digital, Engineering and Application Services, Wipro Limited. "As enterprise leaders look to grow their business and respond to shifting markets, cloud capabilities – fueled by a well-orchestrated partner ecosystem – are an ideal choice to accelerate growth. Wipro stands ready to partner with clients to help them take a full stride toward cloud leadership and leverage hyperscalers and other partners for maximizing impact to their businesses."
Cloud Adoption Drives Profitability
According to Wipro's research, the primary benefit of cloud adoption has shifted from increasing efficiency to driving profitability and revenue. This trend that will continue as the cloud becomes more intelligent, hyperconnected and pervasive. Participants said their use of the cloud provides a range of financial, operational and strategic benefits, most of which will increase substantially during the next two years. Wipro FullStride Cloud Services found that within two years, survey respondents expect that cloud will help:
Increase revenue for 59% of firms
Improve profitability for 54%
Decrease costs for 49%
What Cloud Leaders Do Differently: Three Key Traits
Wipro's report describes ways in which cloud leaders approach their journey differently than beginners. Those best practices include:
Investing beyond the data center and cloud infrastructure in areas that set the stage for better returns
Engaging senior executives, including the CEO, to sponsor cloud initiatives
Developing capabilities and aligning metrics for success
Combing Cloud with Advanced Technologies Delivers Better Outcomes
Leaders augment their investment in cloud services with additional technologies, helping 21% of leaders achieve an ROI "significantly above expectations" compared with 10% of non-leaders. Artificial Intelligence (AI) is the most frequently used complementary technology, though others will emerge in two years.
78% of cloud leaders combine AI with cloud, compared with 49% of non-leaders
By 2023, cloud leaders expect their biggest increases in usage of complementary technologies to be in 5G (53% increase in companies using), edge computing (31% increase) and grid computing (29% increase)
50% of leaders expect to boost their cloud investments for cybersecurity and risk-management in two years
Non-Leading Companies Risk Losing the Benefits of Cloud
By 2023, eight out of 10 leading firms will have advanced or fully optimized cloud environments in place, positioning them to reap the benefits of a robust cloud infrastructure. In contrast, 19% of non-leaders will still be in their planning or early phases of implementation, risking their future growth and business.
Wipro's "Making Business Thrive: A Cloud Leader Roadmap for Achieving 10x ROI" report provides actionable intelligence and encourages companies to identify and prioritize the most effective cloud use cases for their specific industry over the next two years. The comprehensive analysis demonstrates that cloud empowers companies to increase revenue while saving costs and transforming their business, solidifying the case for broad cloud adoption across the enterprise.
To review the full Wipro FullStride Cloud Services "Making Business Thrive: A Cloud Leader Roadmap for Achieving 10x ROI" report, visit https://www.wipro.com/cloud/leader-roadmap/
Wipro earlier this year announced its commitment to invest $1 billion in cloud technologies, capabilities, acquisitions and partnerships over the next three years. The company today employs more than 79,000 cloud professionals and has more than 10,000 people certified by the leading cloud service providers. Wipro FullStride Cloud Services, the unit responsible for this report, brings together the full portfolio of Wipro's cloud-related capabilities, offerings and talent to help clients better align business and IT with the cloud imperative, create significant business value and increase competitive differentiation.
Methodology
Insights shared in this report are based on a survey conducted for Wipro in June and July 2021 by ThoughtLab to analyze current and future patterns of enterprise-level cloud adoption. Respondents included 1,300 executives at organizations with annual revenue from $500 million to $20 billion or more. They are located in six countries (Australia, France, Germany, Switzerland, UK and US) and come from 11 industries (banking, capital markets, consumer packaged goods, healthcare providers, insurance, life sciences, manufacturing, oil and gas, retail, transportation, and utilities). All respondents are responsible for or play a key role in their organization's cloud computing strategy and implementation. Additional insights come from responses to open-ended questions.
To calculate cloud maturity, we analyzed: (1) a company's progress implementing cloud-based data centers, migrating and modernizing core processes, and adopting cloud-native applications; (2) the percentage of total applications operating in the cloud; and (3) the number of advanced technologies used in conjunction with the cloud. Based on those criteria, we classified the top 19% of respondents as cloud "leaders," the middle 49% as "intermediate users," and the other 32% as "beginners."