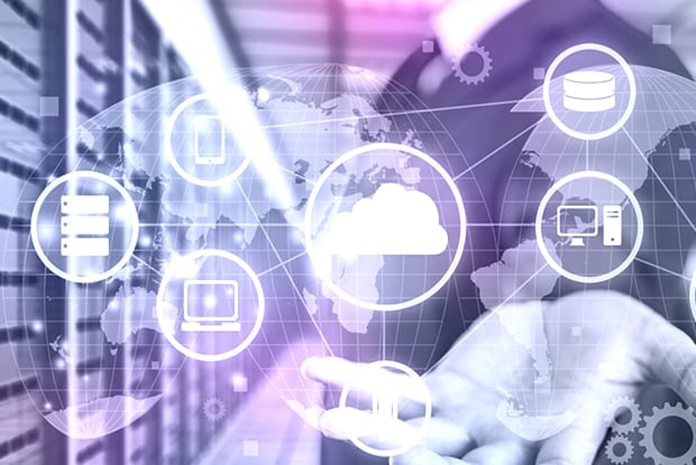 By N K Data, Vice President- network services, NTT Ltd India
 India is fast becoming a digital juggernaut. Every company is becoming digital or is adopting a digital-first mindset. There is an app for almost every function or activity. The pace of digital adoption has led to enterprises increasing investments in their data centers. India's data center industry is predicted to double capacity from 499MW in H1 2021 to 1008 MW by 2023.
As the number of data centers increases, it is critical to establish connectivity between different data centers, so that they can talk to each other. This inter-connectivity is critical as a data center today needs to be connected to a large ecosystem of data center providers, cloud service providers and telecom service providers. This plays a huge role in establishing a data center's neutrality. If a data center is carrier neutral, it can enable interconnection between many service providers, which provides redundancy and flexibility. This also helps in reducing latency, and helps in improving the overall user experience.
Benefits of data center interconnections
This is also important as enterprise IT functions today need a highly-scalable, resilient and agile digital infrastructure. Enterprises want the network connectivity to be easily scalable with built-in network reliability, resiliency and agility.
If an enterprise has presence in multiple geographic regions, a global data center interconnect service provider can help in establishing an interconnection with an ecosystem of cloud service providers and other telecom partners. This interconnection can help enterprises solve a diverse range of complex connectivity issues over one physical connection. For instance, from a cloud connectivity perspective, an enterprise can connect to any of the major cloud service providers for compute, storage, network and other services. This can also be used to create cloud redundancy. Using data center interconnect technology, enterprises can also create network connectivity between their distributed data centers for disaster recovery or data backup replication purposes.
Depending on their specific needs, enterprises can opt for different types of data center interconnections. For example, an ISP can opt for a peering exchange to exchange IP traffic and avoid costs that are incurred in creating third-party networks for establishing connectivity. A physical link between two data centers can also be established to provide direct connectivity between termination points in a data center. Inter-site connectivity options can also be explored to reduce the probability of link failures. Service providers such as NTT also provide the option of multiple carriers to help enterprises with the option of a single redundant connectivity option, without the trouble of negotiating with multiple service providers.
As connectivity options are typically provided over private networks, they can be customized as per specific workloads. They are also hence more reliable and have much more predictability compared to public networks. Data center interconnectivity services can also integrate multiple services on a single port. This enables data center customers to deal with lesser IT infrastructure and links.
Being ready for the future
With multiple connectivity options, data center service providers have significant advantages over telecom service providers. With the growing preference for edge data centers, data center interconnectivity options will be vital for hyperscalers as they look at quickly expanding and be closer to users in regions where they do not have presence. Data center interconnectivity options will hence be pivotal in reducing latency and bring down the cost of bandwidth as more traffic can be exchanged locally.
In conclusion, data center interconnectivity options can help enterprises be ready for the future due to the ability to quickly interconnect every aspect of the IT infrastructure ecosystem (cloud, bandwidth options, telecom links etc). This is critical for success in a service-based economy where global enterprises have to create a highly-scalable, resilient and agile digital infrastructure for supporting new business models.