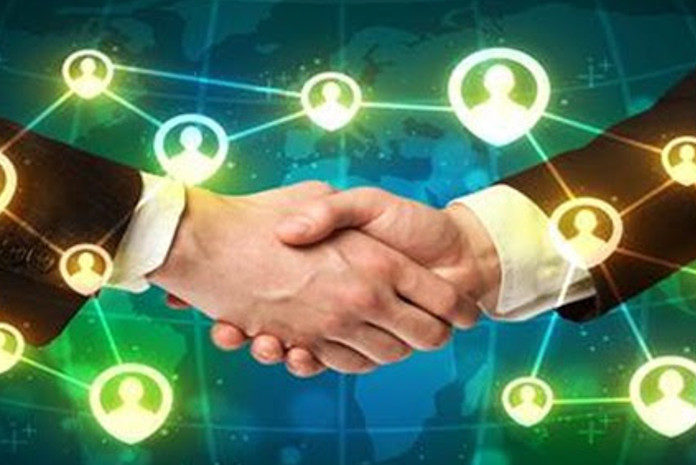 ANT MY ERP, a SaaS based ERP software designed for SMEs and MSMEs, has announced the launch of 'Unnati', a new partner program, towards the growth of the partner community. Unnati will provide a unique platform to ANT MY ERP business partners to work with ANT MY ERP closely and explore new opportunities to grow business in a competitive market. Unnati is strategically designed to ensure that resellers, service providers and technology partners' remain updated on the latest offerings and have easy access to pre-post sales training, marketing collaterals, and sales tools to serve customers effectively.
'Unnati – Towards growth for Partner fraternity', offers a fresh approach to empower the channel ecosystem and will help them to tap into the global ERP market confidently and efficiently. Built upon a true two-way approach, Unnati is a Partner Pro program that offers partners an opportunity to work closely with a product of international standards, 'ANT MY ERP' and earn recurring revenue.
Under this program, the business partners will be divided in two categories, namely, Silver and Gold. In the first one, Silver, channel partners will work closely with ANT MY ERP and all the deals will be closed under their expert guidance. For the later one (Gold), partners can build their own channel partner ecosystem under their umbrella. There would be an investment quotient by Gold Partners, facilitated with an ability to derive leads directly through the website of ANT MY ERP.
Unnati empower partners to expand their reach in the market and stay-up-to date on the latest trends and technologies.
Arvind Didwania, Founder of ANT MY ERP said, "We are excited to officially introduce our partner program, Unnati. It will enable our channel community to explore new business opportunities and support they require to go out in the market."
"The core objective of this program is to tap into untapped zone and regions with a benefit statement to the partners in terms of stature in the Ant ecosystem and revenue earning opportunity. The new ways in which ERP is utilized by business is definitely reshaping the economics of the ERP market. Our partner-focused approach will contribute towards the ERP market share and growth in coming years," he added.
Besides, for both Silver as well Gold partners, ANT MY ERP will offer extensive pre-sales training, product demo and walkthrough whenever partners demands. Frequent tailored training sessions will be conducted for channel partners via the Unnati Partner Portal. They will be equipped with training materials and intelligent tools designed to accelerate success. Partners will be able to leverage pre-sales training, product demo,as well as tools for channel management.
For Gold partners, Unnati Partner Portal will be a valuable resource centre to help support the full sales cycle, right from on-boarding to training in pre and post-sales support. Through the portal, partners will be able to access valuable sales and marketing tools, channel program information, deal registration request, training modules, as well as latest news and updates. Additionally, professional support services such as consulting in terms of deployment for the customers will be provided as per business requirements. This will further help in the easy implementation and deployment of Ant My ERP for partners.
With an aim to expand its presence in the global market, Ant My ERP will soon have local resources in different countries such as Indonesia, Malaysia, Philippines and Thailand. These local resources will work closely with the clients and business partners.