A recent study shows that around 66% of shoppers check their smartphones to know more about the product information and prefers to buy locally even at a small premium. National IT channel association, Federation of All India IT Association, FAIITA has been regularly discussing with all the brands to tackle online prices so that local dealers don't loose the market share.
But the future doesn't just belong to neither online sellers nor retailers. Future businesses belong to Phygital sellers and FAIITA will be the first in the IT channel to launch Phygital platform under the name 'India IT Mall'.
The launch of this ambitious project is expected to be in the month of December 2021.
FAIITA has created a robust platform combining the industry-leading platform provider, digital marketing agency and call center to make sure customers all across the country have a pleasant experience with FAIITA members.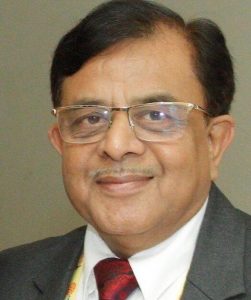 Navin Gupta, General Secretary, FAIITA shared the idea behind this phygital model and how they plan on taking on their competitors in the market such as Amazon, Flipkart and other ecommerce platform players.
"We will have a swift express delivery model for the customers across the country with the help of reach and breadth of our members. We want to create a healthy digital platform for our IT resellers through India IT Mall they can enter into ecommerce business and connect with the customers for the local support," Gupta said.
"FAIITA enable e-stores at the cost of tea per day. Now our members can combine all the eStore to make it a national platform," said, Devesh Rastogi, Sr. Vice President, FAIITA.
"In this Phygital model, local customers buy from local members only. There are no on boarding charges for the B2C portal, and the only eligibility should have an e-store," said, Karthik S, Sr. Vice President & Web Committee Chairman, FAIITA.
To top it up, FAIITA has negotiated the lowest payment gateway and is in talks to bring the best of cashback offers from banks and credit card companies.
"We will definitely see that most of our SME members across the country take this advantage. This is an added advantage to the channel community and a step further to move digital with their existing retail stores", said Deepak Bommisetty, Vice President (South), FAIITA.