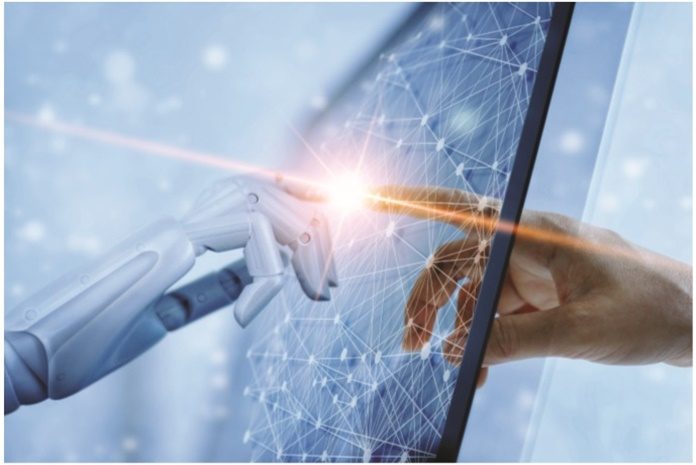 US tech giant, Cisco, is all wired to take partnerships to a new level. In the recently concluded flagship event Cisco India Summit 2019, the networking mogul emphasised on the significance of alliances to further crusade into a connected digital ecosystem.
A large proportion of the company's business comes from the core verticals of BFSI, IT/ITeS, telecom and the Government. However, over the last 14-15 months, it has started to focus on manufacturing, pharma, retail and healthcare, warehousing and logistics.
Not surprisingly, with a plethora of products and solutions, and with the new world's huge appetite for networking, the horizon of opportunities for the company is endless.
Cisco is betting big on five core architectures – networking, datacentre, security, collaboration/WebEx and IoT; and is innovating and meeting needs concerning developing new solutions in these areas.
Marked growth
"We have had two consecutive years of healthy double-digit growth. Three years ago, Cisco decided to reinvent the core through massive innovation, which is when we launched our SoftwareDefined Access Networks solution and our Catalyst 9K switches. Considering that half of our business is networking, this innovation has resonated significantly with our customers. In 2017, we got around a great deal of customers for our new solution. While this was a small figure, however, they proved to be the most significant drivers for growth as those customers grew ten times in the second year," informs Sameer Garde, President, Cisco India and SAARC.
"The second area of immense growth for us has been collaboration. In the first year, we signed contracts with some large enterprises, post which in the second year we again made it more secular. Now, we have had more customers taking on better video meetings. The third significant area of growth has been security, which has also seen two years of phenomenal double-digit growth," adds Garde.
"We initially identified Smart Cities as one of the critical pillars of digital initiatives. Later, we figured that India has other key initiatives like Digital India, digitisation of the manufacturing sector, education up-skilling, etc., which are very relevant in the form of infrastructure. We showcased our technological interventions and capabilities with both private and public entities, and this is how the formation of the digital transformation team happened," says Daisy Chittilapilly, Managing Director, Digital Transformation Office (DTO), Cisco India and SAARC.
Power of alliances
Cisco is engaging into partnerships for newer opportunity pockets, "Today, our go-to market strategy is to build a partnership critical digital ecosystem. Our partnerships with Google and TCS are non-traditional. They are not taking a solution from us to the market; instead, we have a collaboration with them where we all work together. The Google relationship is an example of a joint strategic alignment as access is core to our proposition of connectivity and Wi-Fi is a central part of this," claims Garde.
"Concerning the TCS partnership, automation on the datacentre side is a key focus area for us. TCS was already providing a full-stack automated solution for their customers, so we collaborated with them to build a joint engineering solution. While channel partners are significant to us, we also need such nontraditional partners," he adds.
Reiterating the theme of this year's company summit, Chittilapilly puts forth, "The reason why we chose the Power of Alliances as a central theme is that the market is rapidly evolving. If you look at our organisation's communication channel – it is very traditional, in a way that we talk to one customer and one partner. However, to increase engagement, one needs to involve different people at different stages. Our aim to initiate conversations and provide consultations to every stakeholder has led to the evolution of our communication channel. This journey can be traced from having very simplistic hardware reset conversation to a discussion about multiple parties collaborating to bring an outcome. Our alliance with Velocis and TCS showcases how our partnerships with our customers have enabled us to transform verticals. Hence the reason for our focus on partnerships."
Focus on artificial intelligence
"We do have a lot of AI in our technology at Cisco. For example, Webex teams – our team collaboration platform. The platform is used internally as well as by some of our largest customers in the country. When you get into a meeting on Webex teams, you can attend the meeting from anywhere, share content as well as collaborate on that content, in real-time. The platform does not have any device restrictions. While you may use it on your phone, someone else could be accessing it on a high definition video system. Through repeated meetings, it will be able to determine which colleague you are trying to dial-in, based on recency, frequency and other parameters. Also, you can ask the platform to set up a meeting for you. And, when you walk into that meeting, it will not only identify and recognise you, but also identify your colleagues," explains Chittilapilly.
AI is used in Cisco's datacentre technology as well. The company has datacentre platforms which has been specifically built to handle machine learning processing as this is a critical component where AI is concerned. "We use our technology to build AI platforms for our customers across locations. While these are some of the examples, it will not just end here with AI in collaboration and datacenter," points out Chittilapilly.
The significance of channel
Cisco believes in scaling up its partners and helping them transform their business. "We are not only focused on driving differentiation, which is relevant to our customers but also on continuing our own business growth. We help our partners manage by placing their recruits into the new hire program held at the Cisco campus. We started this program a year ago, we conduct a three-day workshop for the new hires and acquaint them to the latest technologies coming up in their sectors," informs B Raghavendran, Managing Director, Partner Organisation, Cisco India and SAARC.
The second platform, which the company has recently announced is the 'cross-sell program' referred to as 'Xsell' program and is directed towards its partners in the SMB space. Under this program, it has onboarded their employees to work in Cisco for a year and allow them to manage a set of clients associated with a partner. During this period, they learn about the various dynamics of Cisco's partner's business. By the end, the employee usually joins the partner organisation.
The program enables the individual to gather knowledge about Cisco's tools and processes while selling at a marketplace. "We build such a trustworthy relationship with our partners. As part of the program, we identify myriad roles and skillsets that our partners will require across their business architectures and assist them in building them. By the end, recruits pass an examination and get certified by our company," says Raghavendran.
When asked that doesn't it bring competition between their employees and the partner's employees, Raghavendran said, "No. It is our way of creating a difference and building expertise through such evolving programs. Through such programs, we ensure our partners transform their business, and is rewarded and recognised for their efforts. Additionally, we also conduct "practice development" with the next set of our partners, who are mature and have unique capabilities and skillsets. We believe we can build practices and offerings customised to the marketplace. We will commence a program with self-paid learning tools, wherein partners who want to transform can do so at their own pace. We want to make sure our partners are capable of harnessing several opportunities that result in transformations."
He adds, "How can one move from selling to IT to selling to line of businesses? That kind of differentiation and relevance you can build only when you drive programmability. Our efforts will be around helping our partners differentiate themselves from the rest and also deliver value to the customer. We design our programs to address our partner's every need from an organisation and consultancy standpoint. We are continuing to invest in our distributors as we want them to drive our SMB business opportunity in the marketplace. Today, we have over 30 digital system engineers based on the distributor side who help us build capabilities that will support our partners in the long run."
As Cisco, the company primarily addresses around 200 partners. From the 201st to the 2500th partner, Cisco, reaches them through its distribution network, so that they can go to various places and take Cisco solutions to multiple customers. "When you look at our enterprise/commercial segment, most of their business happens through our partners. So, we want to ensure that our partners are skilled and capable enough to be able to differentiate themselves in the marketplace and drive profitability," informs Raghavendran.
Go-to-market strategy
Cisco's go-to-market strategy is through its partners. "In different segments, we have a different go-tomarket strategy in place. For example, in the enterprise space, we look at solution providers who are in the commercial sector at the higher end of the commercial space, we have more system-integrated clicks, while at the lower end we have more re-sellers who are addressing that particular marketplace. For the SMB space, we want to ensure our channel and distributors are driving business for us in that space. When we look at large infrastructure projects in the government space that are spread over multiple years, there are large master system integrators like L&T, who are EPC players. They understand how to monetise a project over a while," says Raghavendran.
Also, high magnitude partners need assistance from Cisco. "The big ticket partners understand their domain and have an offering that is much bigger than what we can offer. In such a scenario, it is not about them choosing our technology. But us figuring out a way to embed our technology in their overall offering, before they take it to the market. For such large projects, the IT component could range anywhere between 15-20 per cent. Also, they work with multiple system integrators and partners to go ahead and deliver the project to the customer. When you consider a small city project, more than two or three partners will come together and provide our solution stack, like the CKC (Cisco Kinetic for Cities) solutions to the customer," comments Raghavendran.
Time and again data is asserting its importance in the digital landscape for businesses and even in everyone's day to day lives. And to this Garde sums up, "Everything starts with the data. The proliferation of data in recent times has led to there being more data due to which we require more security. You need more data-centred power as there is so much more data. You need more pipes from networking to manage that flow for you. Data today is at the heart of everything, of all the architectures and therefore, we continue to innovate, we keep bringing new technologies."