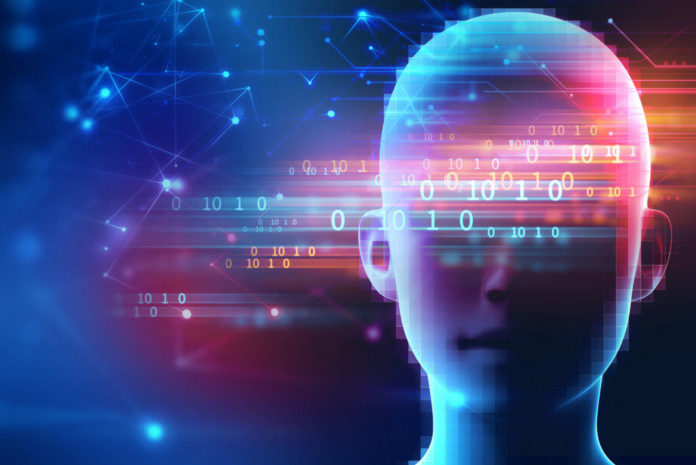 In an interaction with CRN India, Rohit Singla, Executive Vice President at Sapience Analytics, provides insights about its recent partnership with Redington and the company's growth plans in India
Why did Sapience Analytics pick Redington, and how is the partnership expected to benefit both the companies?
Sapience sees this partnership with Redington as a significant development for the company which will greatly expand our reach in India. Redington is a very well-respected IT powerhouse, representing some of the biggest names in the enterprise technology space, including Oracle, IBM, Microsoft, HP, Cisco, NetApp, and over 200 other enterprise technology vendors. Redington is the exclusive partner of Splunk in India and has helped Splunk to grow its presence in the Indian market. We envision that our partnership with Redington, with its network of more than 30,000 channel partners, system integrators, and value-added resellers in India, has the potential to also help Sapience expand its presence in India.
Tell us more about the Sapience solutions to be distributed through Redington
Sapience Vue is a next-generation advanced business analytics platform powered by business intelligence and machine learning that provide unprecedented visibility into the effort and utilisation of people, processes, and technology.
Given the fundamental shift in where work is conducted and how it gets done, how do businesses ensure continuity, productivity, and management effectiveness, and how can organisations gain visibility into work performance without infringing on employee privacy.
The Sapience Vue solution provides a factual data-driven view of workforce (employee and contingent) effort without invading their privacy – providing an enlightened approach to remote work management. Sapience Vue works without the use of intrusive surveillance tactics such as screen scraping, keystroke capture, location tracking, or video recording.
From outsourcing governance, lean management and process automation to productivity improvement and employee engagement, Sapience provides the most advanced enterprise workforce analytics for customers seeking to move from manual self-reporting to error free actual data.
Sapience workplace analytics technology aggregates thousands of data points – digital output from every corner of the enterprise, every 15 seconds – to provide an unprecedented level of operational visibility around people, processes, and technology.
These insights – a fully automated and real-time multifaceted view of enterprise effort – are then translated into prescriptive reports providing the 'what', 'when', and 'where' to support data-driven digital transformation. With Sapience, businesses build a better version of their organisation every day, for ultimate agility and competitive advantage.
Sapience connects seamlessly with endpoint devices such as desktops and laptops, working in the background, automatically capturing work patterns and productivity metrics from a variety of applications such as Office 365, email applications and more. Sapience Analytics helps organisations strategically align workforce effort and outcomes by giving organisations a real and actual accounting of hours worked and deliverables/outcomes sourced via a data mashup of critical work systems and systems of record, including ERP systems, customer care platforms, ITSM systems, etc.
What is Sapience's footprint in India and across the world?
Sapience Analytics was founded in Pune, India, in 2007 with a vision to digitally transform the workplace by empowering people, processes, and productivity. The organization is a private company. The company is headquartered in the Dallas-Fort Worth area of Texas in the U.S.
Sapience is used by over 200,000 users in 18 countries, and by more than 90 companies worldwide. We have over one trillion hours analysed for our global customers and one of our largest implementations is within an organisation with 85,000 users. Our philosophy has been to leverage partner expertise across functions. We have strong partners for implementation, development and are looking to expand operations with support and services.
What is your strategy for the India market?
India plays a very important part in our overall growth strategy. Our recent partnership with Redington is testimony of our commitment to expand in India. COVID-19 has accelerated organisations in evaluating their location strategy for supporting their workforce demands using technology such as Sapience to help them. We continue to see growing interest in the use of our solution from companies in the media, construction, and biotech sector, that are looking to use Vue as their catalyst in implementing work-from-home in a secure manner and keeping workforce privacy intact.
We are looking to establish ourselves and be a partner of choice for our customers and keep innovating as we expand our portfolio.
What is the value that Sapience's technology would bring to clients? Are they specific customer segments that you target?
Sapience is ideal for mid to large size companies. Historically, workforce management software has focused on hourly workers. However, the emergence of remote working is driving employers to adopt technology to improve activity tracking and management of salaried workers as well as IT outsourcing workers.
Post-COVID remote work scenarios are accelerating adoption of these knowledge workforce management solutions, since nearly 75 per cent of CFOs planning to shift a portion of previously onsite employees to permanently remote positions, as per Gartner, April 2020; "Remote Work in the Age of COVID-19."
By measuring the digital footprint and activities of workers, Sapience extrapolates critical performance trends that span people, processes, devices and software platforms. This can provide critical insights on capacity, software utilisation, and process bottlenecks to optimise the workforce.
This enables companies to drive changes needed to:
Improve employee engagement, collaboration, workload balancing and team utilisation
Gain control and confidence in managing the in-office and remote workforce
See clearly to drive better decision making globally
Understand training and coaching needs and policy and procedure compliance
Uncover process inefficiencies and gaps
Assess enterprise risk vectors
Optimise technology utilisation
For more than a decade, Sapience has developed a consistent track record of helping its clients implement their digital transformation strategies. Customers have saved tens of millions of dollars on outsourcing, quickly increased work output by up to 40 per cent, increased time spent on core work by up to 30 per cent, and increased correlations between effort and output by as much as 64 per cent.
What is Sapience's plan for increasing its footprint in the country?
We continue to look for top talent to help us grow in the market. We are doubling down on our business development and sales hiring in India to cater to the high customer demand in the last five months. Last year we also launched our Customer Innovation Lab focused on four verticals – technology, integration, business and co-innovation, as we believe it's important for us to integrate this effort tightly with our business operations in India.